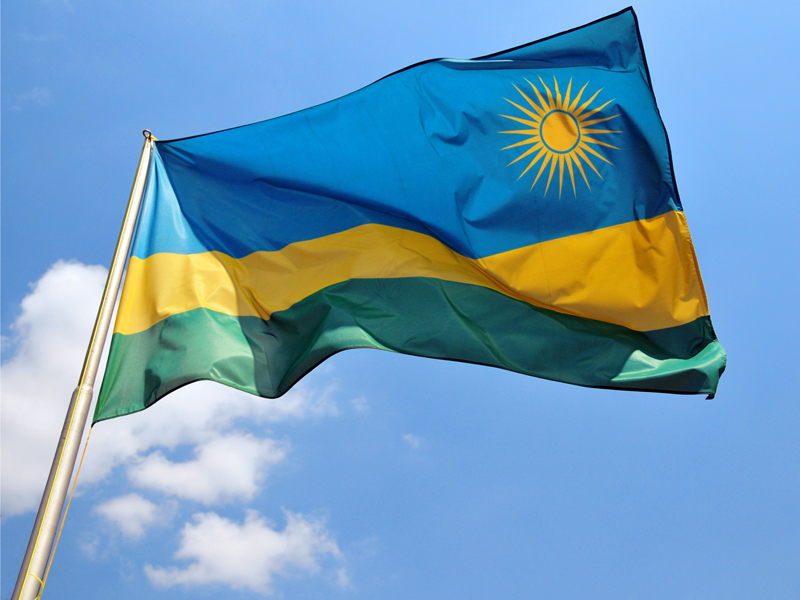 Rwanda has developed its economy to such an extent that it now aims to be an upper-middle-income country by 2035, and a high-income one by 2050&nbsp
A quarter of a century after the Tutsi genocide, Rwanda's economy appears to be thriving, with annual GDP growth averaging 7.76 percent between 2000 and 2019, and growth expected to continue at a similar pace over the next few years. In light of the country's chilling history, it is a curious state of affairs that Rwanda, a country once defined by death and conflict, has developed its economy to such an extent that it now aims to be an upper-middle-income country by 2035, and a high-income one by 2050.
Marie E Berry, Assistant Professor and Director at the University of Denver's Josef Korbel School of International Studies, provided a possible explanation for these rapid developments: "In Rwanda, economic growth has been made possible by the strength of the state and the ruling party's grip on power."
Indeed, the business climate in Rwanda has continued to improve under the ruling Rwandan Patriotic Front. In 2009, the country ranked 143rd in the World Bank's Doing Business report; by 2019, Rwanda sat 29th on the list, ahead of Spain, Russia and France.
However, Linda Calabrese, a research fellow at the Overseas Development Institute, told World Finance: "[Despite] Rwanda [being] one of the fastest-growing economies in Africa and the world – with low inflation – it has experienced limited economic transformation, with growth reliant on a small base." In order to sustain economic growth, therefore, it is important for Rwanda to further diversify its economy.
Rwanda's economy has benefitted from an increase in gender equality – a fact that is seen most prominently in its parliament, where 61 percent of members are women
Outside help
Since the end of the genocide, Rwanda has received extensive foreign aid, with nearly 50 percent of its 2019/20 budget coming from domestic and foreign borrowing. The country's reliance on foreign aid has made the economy unstable: in 2012, for example, aid was withdrawn after the Rwandan Government was accused of sending troops to help rebel forces fight in the Democratic Republic of the Congo (DRC).
The US has continually aided Rwanda financially since 1964 – support the Rwandan Government received on the condition that it cracked down on corruption within the country. Rwanda has also developed regional trade links with the countries it shares borders with, which is especially important due to it being a landlocked country.
To improve its ability to trade effectively, Rwanda is currently reinforcing its relations with the DRC, as affirmed by academic Jonathan Beloff, who told World Finance that "political and security relations between the two nations have improved by leaps and bounds, with an eye towards economic integration". Another strong financial supporter of Rwanda has been the World Bank, which has committed over $4bn to the country since the genocide ended.
A change in the weather
Despite the continual growth of the country's economy in recent years, Rwanda's reliance on its agricultural industry makes it difficult for the country to formulate an accurate figure for GDP growth each year, as unexpected droughts can undermine economic forecasts.
Similarly, climate change makes the weather much harder to predict, with low levels of water particularly difficult to cope with. Rwanda's terrain also poses problems due to 90 percent of its domestic cropland being situated on slopes ranging from five to 55 percent in altitude. It is estimated that around 1.4 million tonnes of soil are lost per year as a result of erosion, a cause of great concern given that 80 percent of Rwandans depend on agriculture for their livelihood.
In a bid to become more sustainable and reduce the effects of climate change, the Rwandan Government has made an effort to decarbonise the energy sector. While more than 50 percent of Rwanda's population is now able to access electricity in their home – compared to just 10 percent in 2009 – the cost of electricity remains high. The government will need to provide incentives, such as tax breaks, to convince the population and energy industry to switch to renewable sources, which can help decarbonise the country and produce cheaper electricity.
In good health
Rwanda's economy has benefitted from an increase in gender equality, too – a fact that is seen most prominently in its parliament, where 61 percent of members are women. This is a significantly higher ratio than found in many western democracies: in the US, for example, women make up just 23.6 percent of members of Congress. As a result, laws have been passed that have directly benefitted women in Rwanda, such as compulsory paid maternity leave and the granting of women the right to own and inherit land.
The government also recognises the importance of education to ensure the economy continues to prosper. Stefan Trines, Research Editor at World Education News and Reviews, told World Finance that although Rwanda "has one of the highest primary enrolment ratios in sub-Saharan Africa, only four percent of Rwandans above the age of 25 have had any type of higher education". To tackle this, the government is currently planning to expand access to basic education to 12 years, while also increasing equitable access to affordable higher education.
Despite economic developments and impressive advances in education, there is widespread concern that such improvements have allowed the authoritarian regime to consolidate its power
Further, Rwanda is adopting new technology, recently introducing drones that can deliver blood across the country. These drones are able to supply blood to 21 remotely located transfusion clinics in Rwanda, dropping off blood in minutes after a text or WhatsApp message is received from those in need. Rwanda's health sector is showcasing plenty of improvement, recently launching a cervical cancer screening and vaccination campaign that aims to protect young girls and women.
A democratic deficit
Despite economic developments and impressive advances in education and technology, there is widespread concern that such improvements have allowed the current authoritarian regime to consolidate its power. Consequently, this has allowed the use of violence to continue against its citizens.
It is clear that Rwanda's economy has significantly developed over the past 25 years, but the Rwandan model for economic development could not be easily used elsewhere, as it has arguably required political dominance and centralised control to achieve its success.
Academic Filip Reyntjens told World Finance that "Rwanda's technocratic governance is better than in most of Africa, but its political governance is dangerously flawed". This leads to democracy being compromised for the sake of development, something that could lead to future issues. Reyntjens added: "Authoritarian rule and the frustrations that go with it risk destroying the socioeconomic gains achieved after the 1994 genocide."
The Review of African Political Economy's Leo Zeilig has echoed these concerns, telling World Finance: "The Rwandan Government has used its record on poverty reduction and economic growth to legitimise its authoritarian rule."
Although reducing poverty is incredibly important, to ignore democracy completely is likely unsustainable. If opposition parties grow in strength or the people of Rwanda rebel against the constraints on their democratic rights, then the Rwandan Government's current regime may come crumbling down.