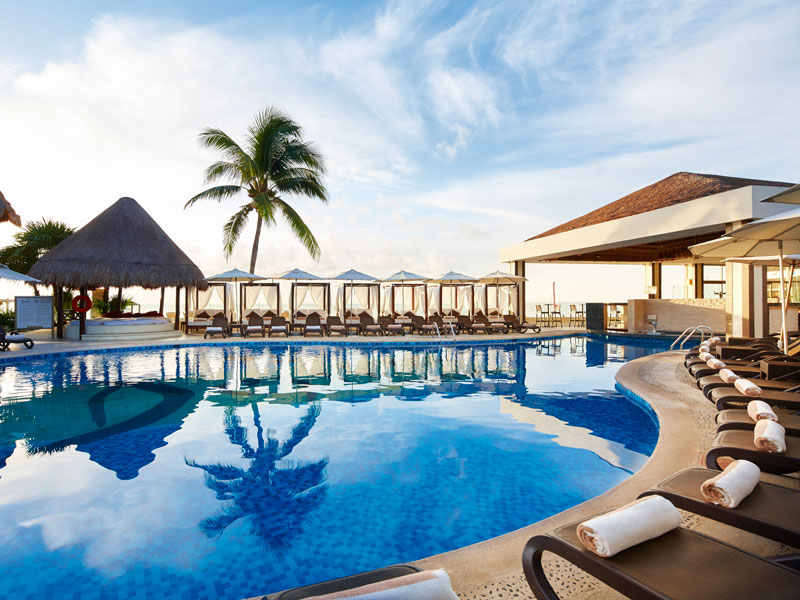 Original Group is recognised for its unwavering focus on superb service and the unique experiences it provides to its customers&nbsp
To effectively market an adults-only resort, the most obvious tactic is to focus your message on escapism. But while a sensual escape can certainly turn heads, it is not enough to build a sustainable brand.
Increasingly, travellers are seeking experiential and transformative holidays that go beyond the traditional all-inclusive model. To achieve long-term annual growth, Original Group, the leading expert in adult hospitality in Mexico, has found success by casting its net wider than conventional adults-only vacations.
Travellers are seeking experiential and transformative holidays that go beyond the traditional all-inclusive model
We don't market nudity; we promote an encounter with one's body at our clothing-optional Desire properties, and a lively, entertainment-driven experience with our Temptation brand. Our target audiences come from all walks of life, and our concept appeals to the curious, free-spirited and sophisticated traveller.
Desire resorts pride themselves on offering experiential getaways that go beyond typical adult entertainment by providing unique programming. The resort's carefree, all-inclusive atmosphere presents the perfect setting in which our guests can go on a sensual adventure with themselves and their significant other.
To appeal to this desire for erotic adventure, the brand offers a singular experience presented with tasteful décor, daring programming and a voice and tone that encourages guests to be comfortable in their own skin. Our strategic messaging is always fearless, frisky and non-apologetic. We communicate openly and directly, but always respectfully. The objective is to create the perfect conditions for travellers to express their inner curiosity and let loose.
Finding the niche
At Original Group, our marketing strategy does not differ much from any other segmented business. Launching a niche product is an easier way for a business to get off the ground. Rather than trying to elbow your way into a crowded mass market where the competition can be fierce, niche offerings allow a brand to identify and reach targeted customers. For instance, our business has had great success as a sex-positive company.
Conversely, the challenge with a niche offering is that if it does not develop mass appeal, it can soon reach a limit to its growth. Some specialists will expand to new markets after outgrowing their initial audience, or will launch another niche product to sustain revenue growth.
We decided to widen Original Group's appeal with the introduction of the Temptation brand, which includes options on land and at sea with the Temptation Cancun resort and Temptation cruises. With this dual offering, we aim to reach out to adults looking for lively entertainment with our 'playground for adults'. In the context of an adults-only, topless-optional experience, Temptation offers international DJs, adventurous activities and sensational shows.
Customer first
While marketing is important for any unique business, this must be done carefully and strategically in order to protect the brand. A clever message may lure people to a resort, but a bad experience will certainly stop them from ever coming back. A resort's marketing must be
accompanied by excellent customer service, quality entertainment and aesthetic appeal.
This is why Temptation underwent a multimillion-dollar renovation that enhanced the brand and offering, making it the perfect topless-optional getaway for the chic, confident world traveller. Our Temptation clients seek an all-inclusive experience that offers vibrant, fun parties and performances, while also providing a space in which to mix and mingle with new couples and single friends.
This focus on superb service is key for generating a strong following that really drives growth. By building a base of loyal customers who come back time and time again, Original Group is ensuring its future success.
Without a clear focus on providing high-quality customer service, it is all too easy for long waits, inattentive staff or shoddy service to drive away business, no matter how good the marketing or product may be.
People look at brands like Original Group for a specific experience, whether it is the ambience, customer service, style or feeling it evokes. And that is why we are careful to make sure all of the experiences we offer at our resorts meet the highest of standards. Over our 35 years of experience, we have learned to place a strong emphasis on customer service, regardless of the property.
Ultimately, across all industries, the tried-and-tested recipe for success includes a strong focus on customer service, a unique experience and a premier product.