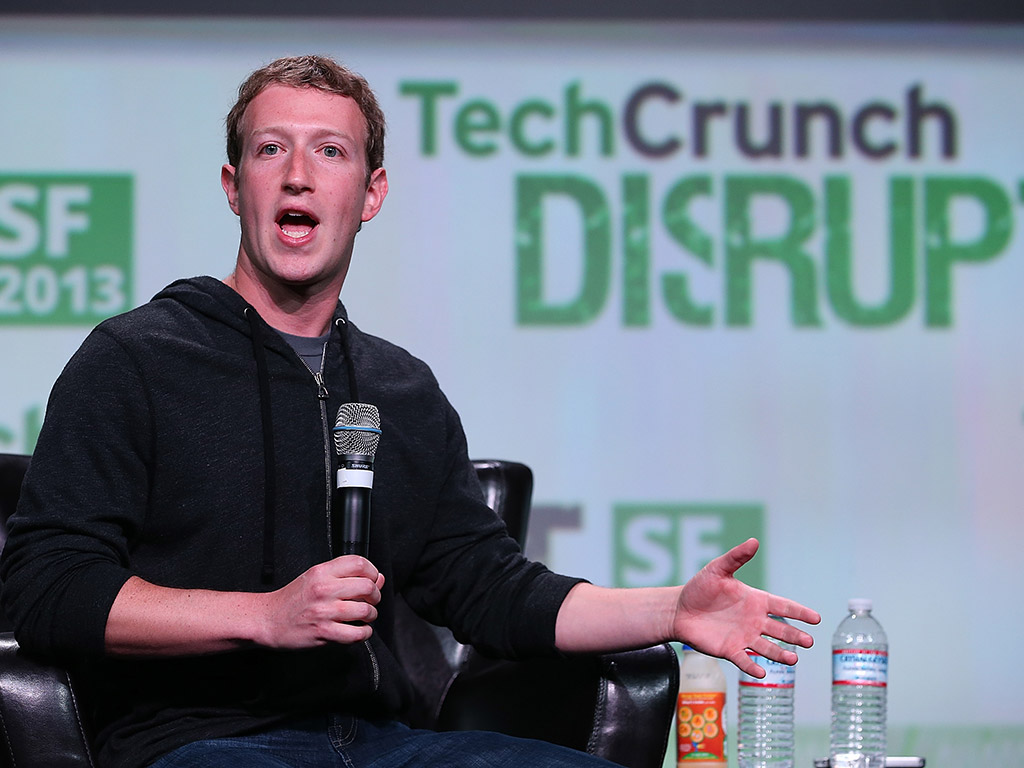 CEO Mark Zuckerberg describes Facebook's purchasing of thriving young brands 'acquiring talent', though others have suggested he's simply eliminating the competition&nbsp
2005
What's in a name? An awful lot, it seems, when you're dealing with Facebook. It all started with a domain name called AboutFace. Well, that was too close for comfort, so in August of 2005 Facebook site snapped up the Boston-based firm for $200,000, a paltry sum for a company that was already booking $9m in revenue that year.
2007
In June, a brilliant 22-year-old programmer named Blake Ross, already a legend for co-founding Firefox, was working on a web operating system called Parakey backed by Sequoia Capital. The system hadn't even been launched, but in July Facebook came knocking. It was Zuckerberg's first major buy. Soon afterwards, a Silicon Valley website would note: "Facebook has a new mission – buy all the talent under 25 in the Palo Alto Mountain View area."
2008
Launched by Harvard students in 2004, ConnectU was a fledgling social networking site. The young geniuses behind it, twins Cameron and Tyler Winklevoss, asked ex-Harvard alumni Zuckerberg if he wanted to be involved and take the site further. Big mistake. Zuckerberg did indeed get involved, but at their expense – the students would later claim. The issue turned messy and finally ended up in court – and in a movie called The Social Network. Eventually, in 2008, Facebook paid a reported $31m including damages for ConnectU under a court settlement and, yes, shut it down.
2009
FriendFeed was a highly original social media site developed by, among others, Paul Buchheit, who created Gmail and for good measure coined the latter's informal motto: 'Don't be evil'. According to many in the industry, FriendFeed was ahead of Facebook in several areas. For instance, it was FriendFeed that invented the 'like' click. Still, the $47.5m cheque did the job and the site no longer exists.
2010
By now Facebook had 400 million users and deep pockets – $2bn in revenues and $600m in net income; a ratio that most companies would die for – and Zuckerberg was buying up companies wholesale; nine in that year. Next on the shopping list, rival site Friendster sold out for $40m as Facebook broadened into entertainment and other areas.
2011
Facebook snapped up no less than 11 companies in its busiest year of acquisitions to date. Two of the biggest were Beluga, a group text-messaging site that went for an undisclosed sum, and Snaptu, a brilliant Israeli platform for smartphones that allowed users to access popular services, for around $60-70m. Later that year, Beluga was closed.
2012
As revenues shot up to $5.089bn, an increasingly confident Zuckerberg acquired Instagram, an online photo sharing service, for $1bn. It was a good payday for its Chief Executive Kevin Systrom, who pocketed around $400m in cash and stock. In the case of Instagram Facebook would, for once, as CNNMoney.com put it, change its habit of buying "hot start-ups, killing their products and redeploying their staff on other projects."
2013
Facebook slowed down to nine acquisitions in 2013 but its breadth illustrated the site's deep ambitions. They included a design agency called Hot Studio, some backroom stuff like verification software Monoidics, SportStream, which analyses sports conversation, and Jibbigo, a speech translation app. But Zuckerberg already had his eye on bigger fish: WhatsApp. Will he stop there? Unlikely, but what's next?