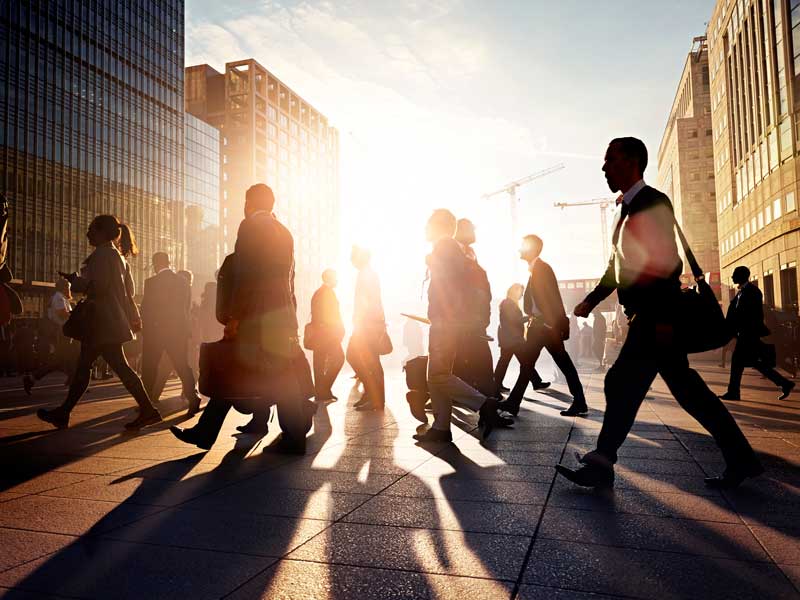 The opportunity is there to build more global trade capacity, to tackle all barriers to trade and to demonstrate that being connected is far better for all of us than building divisive walls&nbsp
Author:
Michael Sippitt, Chairman at Clarkslegal
The coverage of political developments by the media is invariably dispiriting and negative to trade. Of course, most of it is necessary as significant political happenings in the US and Europe naturally assume great importance in western media reporting, although much of the subject matter is highly transient. Good news about global trade is much harder to find.
Experience suggests human happiness is in inverse proportion to political noise.
Reasons to be cheerful
As with life, the reality is more what actually happens, rather than the plans our leaders or we make. Quite possibly, there is a lot more to be positive about than we would think.
Despite President Trump's hard-edged promotion of US national trade interests, the strong US criticism of the World Trade Organisation (WTO) at the WTO's 11th ministerial meeting in Buenos Aires, President Trump's preference for bilateral deals over the multilateral system, the UK's (still unclear) exit from and future trade deal with the EU, or any number of other challenges to the established order, the business reality is that life goes on and economic growth continues, even if it is less than hoped for.
More reporting of economic success stories would be a welcome New Year boost to our spirits. This may also promote vital interest in exploiting the most vigorous markets and forming new business alliances
Undoubtedly, some important industries fear any obstruction to international trade reliant on complex global supply chains. Nonetheless, there is a world of smaller businesses vital to global economic growth and job creation whose enterprise and growth opportunities are encouraging. Micro, small and medium-sized enterprises make up about 95 percent of global firms, account for 50 percent of global GDP, and 60-70 percent of employment worldwide. Yet they seldom get much publicity. Big companies, like politicians, have loud voices. The smaller enterprises are too often left out. More attention is needed to help them, and their successes deserve more celebration.
Building good, small companies that provide jobs and revenue in their country is essential to sustainable growth and diversity to national economies, which are sometimes too dependent on a few key industries that may not endure.
While overall unpredictability across much of the world is at a high level, and established businesses dislike uncertainty, there is constant demand for skills, products, technologies and finance to help sustainable growth and improve economic resilience.
Technology is disrupting how trade is done while also enabling new participation in economic opportunities. Indeed, it enables collaboration between small enterprises in new ways, creating a new clustering of like-minded enterprises that can more easily do business with each other across the world. Digital trade brings new perspectives, niche services can be developed, and smaller providers can make big wins. Time spent on building a strong ecosystem for the technology revolution will be rewarded, and countries that do it best will be helping make a better future for their young people.
More reporting of economic success stories from across the world would be a welcome New Year boost to our spirits. This may also promote vital interest in exploiting the most vigorous markets and forming new business alliances.
New frontiers
With the Commonwealth Summit coming to London in April, the first since Malta 2015, it is remarkable how much has changed since 2015 that should be of immense interest to Commonwealth leaders. In 2015 it was not seriously imagined that the UK would vote to leave the EU, and President Trump's election was mostly thought inconceivable. Yet here we are.
As trade relations with the Commonwealth will soon be very significant for the UK, it must be high priority for the UK Government to make the most of the summit in London. Many large corporations are already well established and successful in South-East Asia with no sign of decline. With this, the door is open to increased trade as long as reasonable terms apply, including appropriate people movements as a corollary of improved trade.
On average, ASEAN countries have populations of about 650 million people with a growth rate of four to five percent, placing them as big players in the international arena, particularly where export is concerned. ASEAN countries are beginning to compete among themselves at a rapid pace, creating competitive tax incentives for SMEs and large corporations.
Tax incentives are often front of mind where exports are involved, and with an increased focus on Asian trade and opportunities through the Trans-Pacific Partnership and within ASEAN region, these countries will play an immense role in the future of global trade. Since 2000, intra-Commonwealth trade in goods and services has tripled to more than $600bn. It is reported that when Commonwealth countries trade with each other, they do on average 20 percent more trade and generate 10 percent more foreign direct investment than otherwise. There is an undoubted Commonwealth premium to support trade growth.
The technology impact
A fair working assumption is that political behaviour will lag behind technology development, now happening at a breathtaking pace. It is a totally viable thesis that while political games are playing out, ambitious entrepreneurs and adaptive enterprises will be shaping their strategies to a newly interconnected world of trade opportunity. Forecasting the future is very hard, but it is clear that global business will look very different over the next few years.
It is critical to sustainable development across the world that new jobs are created faster than automation, and that the digital economy displaces existing work.
It will be positive to increase our focus on the fastest growing global markets, what they need, and what far-sighted businesses of any size can offer.
As we go into 2018, the opportunity is there to build more global trade capacity, to tackle all barriers to trade (especially for smaller businesses), and to demonstrate that being connected globally is far better for all of us than building divisive walls. China's One Belt Road strategy is shaping the Asian market to boost trade and stimulate economic growth across Asia and beyond. By building immense amounts of infrastructure connecting countries around the globe, it is predicted to lift economies in China's sphere of influence.
It will be refreshing to see the internet serving humanity better through creating more equal prosperity in developing countries and allowing greater inclusiveness in world trade, rather than its misuse being more comparable to the polluted rivers that feed our oceans with plastic waste.
Technology must be made to work for the good of all, and trade collaborations which better link the world could transform much needed opportunities for the young in highly populated countries, whose existing GDP may be under threat from disruptive technologies and who need the chance to be competitive in new ways.