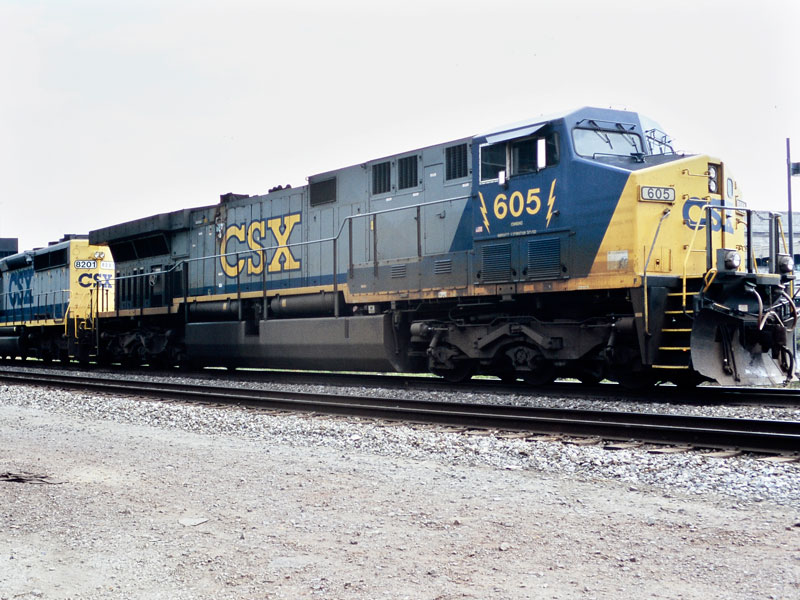 &nbsp
Interview with:
Bryan Tucker, Vice President of Corporate Communications, CSX
January 14, 2021
In 2017, CSX embarked on a transformative journey, by implementing a new operating model to become the safest, most efficient, best-run railroad in North America, offering unparalleled service and environmental benefits to customers. At its core, the CSX model is about maximising efficiencies and identifying and eliminating waste. CSX can now uniquely partner with customers to provide end-to-end transportation solutions with industry-leading environmental benefits, enabling customers to achieve both an increase in efficiency and reliability and a decrease in their environmental footprint.
Why should CSX be considered a sustainability leader in the logistics industry?
Sustainability is inherently linked to a strong safety culture. We have significantly improved our safety performance and added comprehensive measures that have positioned CSX as an industry leader in safety. Additionally, we have dramatically improved CSX's operating efficiency and reduced the asset intensity of our business by implementing the scheduled railroading operating model.
In addition to improving our emissions profile, we are focused on helping our customers meet their own emissions reduction targets
We cut the number of active locomotives across our network almost in half over this period; these efficiencies also drive significantly lower energy consumption.
Through the increased use of technology, combined with more efficient usage of our locomotive fleet, CSX became the first US Class 1 railroad to operate at a fuel efficiency rate of less than one gallon of fuel per 1,000 gross ton miles. In addition to realising record fuel efficiency, we achieved our 2020 greenhouse gas emissions reduction target ahead of schedule. While we are proud of these accomplishments, we are striving to be even better. In 2020, CSX became the first railroad in the US to align with the science-based targets initiative, setting a goal to reduce GHG emissions intensity by 37.3 percent by 2030, using 2014 as our baseline.
How is customer service linked to sustainability goals at CSX?
In addition to improving our emissions profile, we are focused on helping our customers meet their own emissions reduction targets. Not only does every shipment on CSX consume 20 percent less fuel than it did a few years ago, but our best-in-class service product uniquely positions CSX to help customers further reduce emissions by converting freight off the highway and onto CSX without sacrificing the reliability of their supply chain.
In 2019, CSX restructured our sales and marketing operations to better utilise resources and facilitate knowledge sharing to improve how we serve customers. We also intensified efforts to partner with customers to help them achieve their unique logistical and environmental goals.
How is CSX contributing to a more sustainable future?
Trains have the advantage of being the most efficient land-based mode of transportation. They are, on average, three to four times more fuel efficient than trucks and produce 75 percent fewer GHG emissions.
However, our customers are not able to realise these benefits if rail service is not reliable enough to meet their supply chain needs. By focusing on efficiency and providing our customers with best-in-class service, we have uniquely positioned CSX to drive even greater emissions benefits by allowing our customers to safely shift freight that is currently being trucked, onto the railroad.
Thanks to greater efficiencies, including the smart application of technology, CSX is now better positioned to be a best-in-class supply chain partner to customers. Since the beginning of our company's transformation, average transit time for merchandise car loads has been reduced by more than two days. This new efficiency results in faster transit times and greater environmental benefits due to decreased fuel usage and emissions. CSX aims to further reduce emissions by shifting more freight from trucks to our rail business, taking more trucks off the highways, improving congestion and further reducing emissions.
Can you provide an example of solutions you are employing to benefit your customers and the environment that we may not be considering?
Inland ports are intermodal facilities that alleviate truck congestion in high-traffic port areas by connecting directly to marine terminals via rail. CSX currently connects to three inland ports – in northwest Georgia, northeastern South Carolina, and Syracuse, New York – which offers shippers a strategic alternative to trucking to reach key markets. These terminals provide importers and exporters with an efficient transportation solution that works within the global supply chain while helping to reduce each shipment's carbon footprint. Inland port service also taps directly into CSX's focus on increasing intermodal capacity, expanding reach into new markets and providing superior supply chain solutions for our customers. These inland terminals not only generate economic opportunities in the regions they serve, but also convert freight from highway to rail.
CSX is dedicated to helping intermodal customers find new ways to convert more freight to achieve socially responsible outcomes. Every container that converts to rail advances a shipper's interest in reducing their carbon footprint, minimising their impact on the environment and creating a greener, more efficient supply chain.