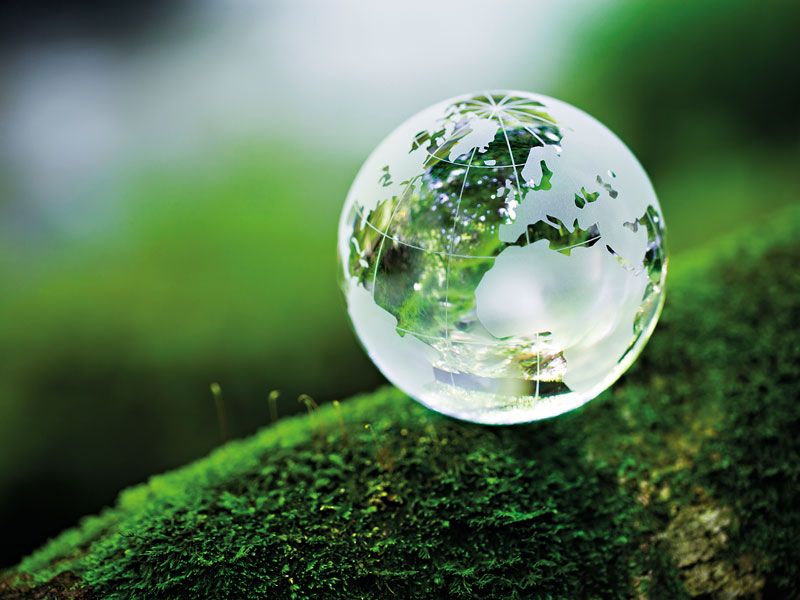 &nbsp
Interview with:
Peter Bakker, CEO, World Business Council for Sustainable Development (WBCSD)
For the past decade, Peter Bakker has led the World Business Council for Sustainable Development (WBCSD) based in Geneva, Switzerland; the premier global, CEO-led community of over 200 of the world's leading sustainable businesses. WBCSD is a membership organisation that considers business a critically important driver in leading the transformation needed to ensure over nine billion people are living well, within planetary boundaries by 2050 – a net-zero, nature-positive and equitable future. But business alone will not be able to ensure the scale of transformation needed. WBCSD's list of members includes many of the world's most famous brands and household names, including some who have been accused in the past of doing harm to the environment. Bakker spoke to World Finance about creating change from within.
Is it for businesses to lead the way on climate change and self-regulate, or is it for governments to take a harsh line and force change via policies? How realistic is either proposition and how does WBCSD see the way forward?
A combination of policy and regulation as well as leadership from business to keep driving forward change is needed. Our member companies come from all business sectors and all major economies, representing a combined revenue of more than $8.5trn and 19 million employees. Together their actions can be truly transformational and we need to start with those value chains where it is most needed and that have the highest impact.
Let's take energy for example. Energy powers the economy and enables people to live the lives they aspire to. A sustainable energy system will need to provide reliable and affordable net-zero carbon energy for all. The speed at which the energy system will be decarbonised will critically influence our ability to limit the rise in global temperatures to 1.5 degrees Celsius.
Decarbonisation and transition will only happen if forward-thinking companies within the energy space work together to design a net-zero carbon, nature positive and equitable energy transformation as well as scale innovative business models for low-carbon energy solutions. We need to bring new innovative thinking together with the scale and reach needed to drive and implement change.
You talk about 'reinventing capitalism' to reward true value creation, not value extraction – what exactly does that look like?
The starting point is rethinking capitalism, and not in an ideological way. In the world today there are three severe crises in sustainability: climate instability, loss of nature, and mounting inequality. In our current model of capitalism, we only measure financial performance; we don't integrate environmental or social performance. That means that when we do damage, there is no penalty that anyone pays. We need to start integrating the environmental and social impacts that governments and businesses have.
Then we get to a value creation model – if you reduce the environmental impact on people and improve their lives, you create social value and by measuring that as well as ESG disclosures, capital markets will begin to value that performance. Twelve months ago, we published Vision 2050 – Time to transform. The cornerstone of that vision was reinventing capitalism. It has been signed off by 44 companies who helped us create it. WBCSD has transformed its strategy to align with this vision and it was taken to vote in October 2021.
Given the growing propensity towards 'greenwashing,' there are those who may feel that they have lost trust in businesses' self-selected green propositions. Why is it important that businesses in the very sectors known for high-impact carbon emissions (oil and gas, banking, 'big food' etc) are on board and taking action?
We are fortunate in that our membership is just that – a membership and entirely voluntary – but there are a number of criteria that members have to adhere to in deciding to be a member. Our philosophy is that it is better for big, impactful companies to be in the tent rather than outside the tent. There are plenty of organisations and individuals who don't believe that and who judge, but our role is to bring companies into the tent and work with them on how to decarbonise, become nature positive, and be more equitable.
In our current model of capitalism, we only measure financial performance; we don't integrate environmental or social performance
We still see that business has a trust deficit in the eyes of many – oil and gas companies are in that camp, for example. Only by taking real action and being transparent about what is your target and whether you are making progress can you rebuild the trust; it is a journey. You need to set a target aligned with science, and then through ESG disclosure and reporting, you need to be very transparent on progress.
There is a lot of pressure on companies now because of competition, activism, and consumers asking for a different solution. McDonalds joined us eight or nine months ago, which was after Vision 2050, and after our new membership criteria. They walked in with their eyes open and we wouldn't have let them join had they not understood the membership criteria. Companies come to us as they get real support on how to decarbonise.
Do you really manage to get 200 CEOs of some of the largest businesses in the world in the same room at the same time?
We have a council meeting once a year and invite CEOs as council members. We have never had all of them at the same time, but there are always more than 100 over one or two days. We host roundtables bringing people together over similar themes and shared knowledge. But more important than that is for the teams of the CEOs and the CFOs to really make progress. It is not a talk shop, it is a bringing together to figure out how to turn decisions into action, identify projects to move forward, then progress reporting for CEOs and mobilise teams to do more.
One of the major challenges you tackle is mounting inequality. How can business leaders approach this meaningfully and avoid failure of sustainability efforts? Why are the two interlinked?
As business leaders we must ask ourselves – are we truly committed to a more sustainable world? And if the answer is yes, we must accept that it cannot be a pick and mix approach to sustainability. Reducing our emissions will not be enough; committing to a circular economy will not be enough. We must take urgent action to create a more equitable world where everyone has access to opportunity, justice, and income regardless of their race, gender, or background. It is only by achieving this that the world has the possibility to transform. Inequality has become a systemic risk – a risk that is threatening not only individual companies or communities, but entire economies and societies.
Wide disparities in income, wealth, and overall wellbeing, underpinned by deep, structural differences in the opportunities people have to achieve those outcomes, are fuelling widespread dissatisfaction and disillusionment. This, in turn, is contributing to a cascade of consequences with dire implications for our societies and for businesses around the world: eroding social cohesion, diminishing trust in key institutions, fuelling civil and political conflict, and undermining our collective capacity to tackle complex challenges. It will not be possible to arrest climate change, for example, without addressing inequality. Meanwhile, a number of major trends and developments are making the situation worse. Climate change, technological disruption, and the COVID-19 pandemic, for example, are all hitting the most vulnerable the hardest.
Do you liaise with direct action groups such as Greenpeace and Extinction Rebellion? How would you describe the interplay between the two types of organisations?
Activism, if applied honestly, has a useful role in moving people's minds. We have had projects engaging with other players like Greenpeace but structurally our organisations have different roles to play. In terms of our membership, I always describe WBCSD as the 'challenging friend' of the business – constantly trying to help them do better, faster. We are there to help them, sharing best practices and redefining value terms. We have now got a network of over 50 Chief Financial Officers to work jointly as well. As a bridge between the corporate world and the capital markets, CFOs are uniquely positioned to set the agenda and trajectory of market transformations as they begin to take shape.
Ultimately, the agenda and end goal of our organisation compared to activist ones is no different, but our messages are. Across the world, corporate sustainability performance is top of mind for investors and consumers alike. Global financial reporting standard-setters are quickly paving the way towards alignment of sustainability disclosure frameworks, with new regulatory requirements for ESG and climate disclosure on the horizon. Business is entering a next phase of ESG performance, transparency and accountability.
To realise a world in which over nine billion people can live well, within planetary boundaries, over the next decade we need to unlock change in a way – and at a rate – that has so far eluded us. It is not enough to know what needs to be done. We need to accept that radical shifts in all parts of society will be required, including business. Leading companies need to prepare now.