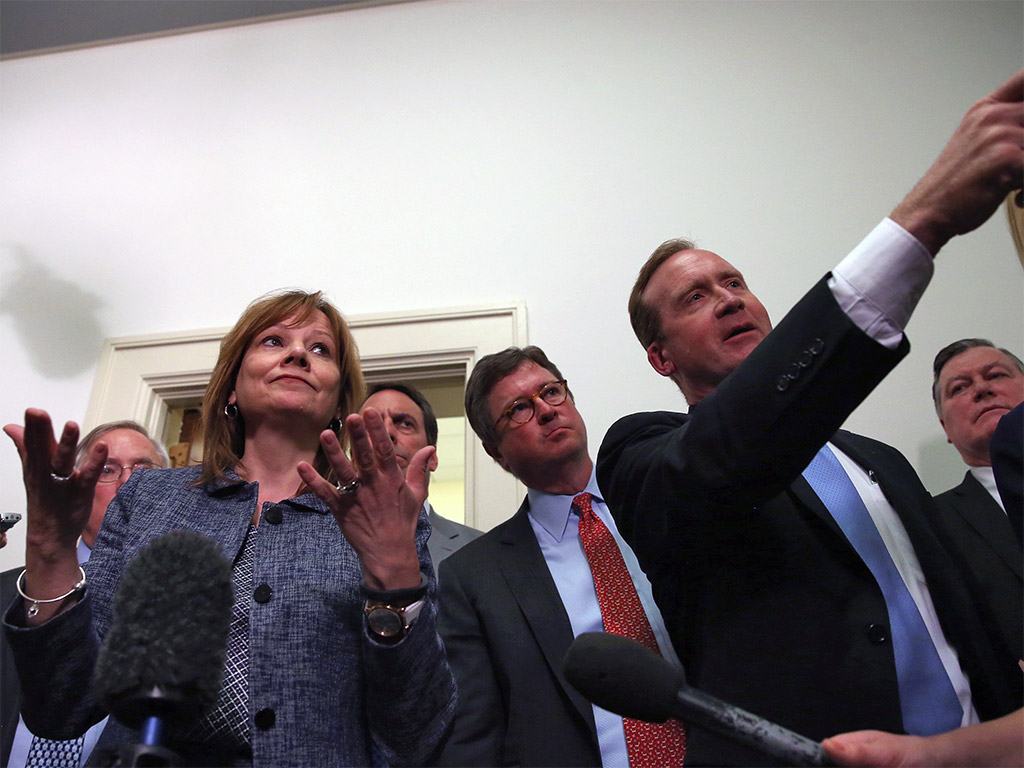 GM's CEO Mary Barra at the house hearing on the company's ignition switch recall earlier this year. GM is back in the courtroom today where Judge Robert Gerber will have to decide whether to lift its so-called bankruptcy shield&nbsp
General Motors (GM) is back on familiar turf as the fight against owners of recalled cars is about to be unleashed in the Manhattan bankruptcy court which helped secure the governmental financing of the automaker's turnaround five years ago.
GM is facing 59 lawsuits by car owners demanding as much as $10bn in damages for recalled vehicles with faulty ignition switches, which can shut off engines while driving and prevent airbags from inflating. In total, lawyers from more than 100 firms are preparing class-action lawsuits on GM's recall of the 2.6 million defective cars, which have been linked to 13 deaths in the US.
[T]his could be the start of a lengthy and fraught process for GM
The carmaker has already petitioned US Bankruptcy Judge Robert Gerber to tell the owners that damages stemming from before the company's collapse are barred under his rulings in 2009. The so-called bankruptcy shield was a pre-emptive move aimed at staving off dozens of lawsuits from customers claiming they lost out following the recall.
Now, Judge Gerber has asked the lawyers involved to come up with proposals for how the case should proceed.
Legal experts have told media such as The New York Times and Reuters, that they believe the shield is virtually ironclad and that Gerber would be unlikely to lift the protection against bankruptcy.
However, there are indications that GM could have their work cut out for them. Objections have poured in from plaintiffs across the country, alleging that GM committed fraud during the old bankruptcy proceedings by not disclosing the potential liabilities from the faulty switch. This is a particularly poignant point after evidence has emerged that some GM employees were aware of problems with the switch more than a decade before the recall.
If fraud is proven, it could seriously improve the plaintiffs' case by potentially lifting the bankruptcy shield. Still, GM is asking for a clear-cut ruling declaring that it did not intentionally hide anything from the court in 2009.
According to a statement from Judge Gerber, today's bankruptcy court proceeding is a procedural conference where "no substantive matters will be decided, nor will evidence be taken". Nevertheless, this could be the start of a lengthy and fraught process for GM.