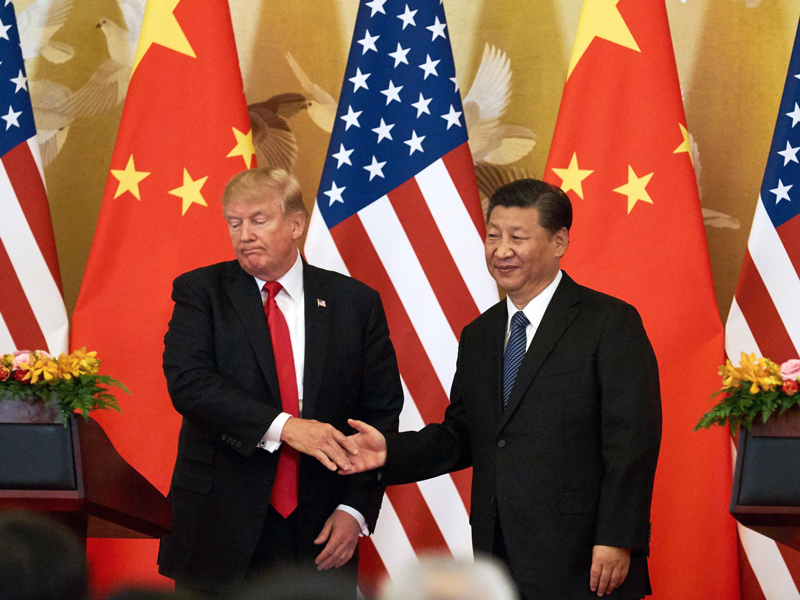 The US and China are engaged in an ongoing trade war, which has seen the two countries dispute the tariffs imposed on imported goods&nbsp
When Donald Trump took his seat in the White House, he promised to shake up global trade as part of his 'America First' policy. The US president certainly upheld that promise, initiating trade attacks on China, the EU and neighbouring partners such as Canada and Mexico. The trade war with China, in particular, has upset global markets, which have risen and fallen at each new development.
In an era where developed nations swear by low tariffs and free trade, the US has firmly stuck a spanner in the works. With the prospect of increased tariffs looming, World Finance lists the countries that impose the highest charges on imported goods.
1 – The Bahamas (18.56%)
The Caribbean's wealthiest country also imposes the world's highest tariffs on imported items. Despite relying on imports – the country has a trade deficit of $7.781bn – the Bahamian Government raises 60 percent of its total revenue from import taxes. While the basic tariff rate is levied at 35 percent, a growing list of tax-free items has reduced the average tax rate to 18.56 percent.
Despite relying on imports – the country has a trade deficit of $7.781bn – the Bahamian Government raises 60 percent of its total revenue from import taxes
It's a stark contrast to the Bahamas' tax rates; the country imposes no income tax, corporate tax, capital gains tax or wealth tax. Along with the tariffs, the island, which is located just off the coast of Miami, relies on tourism, mainly from the US, to drive its economy.
2 – Gabon (16.93%)
Located on Africa's west coast, this Francophone country is one of the continent's medium-sized economies. While its crude oil reserves and abundance of timber have resulted in a healthy trade surplus of $2.79bn and steady GDP growth since the start of the millennium, unemployment remains high, along with poverty rates. In addition, the country's failure to diversify its economy has resulted in a slowdown in recent years.
Gabon is part of the Central African Economic and Monetary Community (CEMAC), an alliance between seven Central African nations, where no tariffs are imposed on its partners – though trade between them is rare. However, elsewhere around the global the CEMAC community imposes high charges on imported goods such as food and raw materials.
3 – Chad (16.36%)
The landlocked Central African nation is another CEMAC member, again following the imposition of high tariffs on imports from outside the alliance. Trade makes up 68 percent of Chad's GDP, though unlike Gabon, the nation has run up a trade deficit in recent years, at $630m. However, much of Chad's trade is informal – 80 percent of residents rely on agriculture and the exchange of cattle – and has never been recorded. Therefore trade estimates should be treated with caution.
Oil and agriculture make up the majority of Chad's exports, with over half heading to the US. Imported rice and flour are subject to the lowest tariffs at just five percent, which increases to 30 percent for tinned foods and electronics.
4 – Bermuda (15.39%)
The isolated British overseas territory has one of the world's highest GDP per capita, as a result of its offshore financial services. Considered a tax haven with loose regulations, an estimated 18,000 foreign companies operate on the island. Bermuda is scarce in resources suitable for exports and has a non-existent manufacturing base. Therefore, most of its products are imported, mainly from the UK.
The high tariffs imposed on goods account for a large proportion of government revenue and generally reflect expensive retail prices. The majority of products are subject to a charge of 22.25 percent, though this is lower for food, and tariffs on essential medical items are removed altogether.
5 – Central African Republic (14.51%)
The third CEMAC country to make this list, the Central African Republic (CAR), is one of the world's poorest countries. The nation is trapped in a civil war, which decimated its GDP in 2013 and has resulted in substantial foreign aid being needed to support the government and its citizens. CAR is rich in natural resources and possesses a range of minerals such as diamonds, gold and uranium. However, smuggling is rife in the country and a large percent of goods end up in the hands of illicit traders.
Crops such as coffee, cotton and tobacco are also exported, however, despite its supplies, the country imports nearly double the amount it exports. In a similar vein to its fellow CEMAC members, CAR's imports mainly consist of food, as well as machinery to aid the country's mining sector.