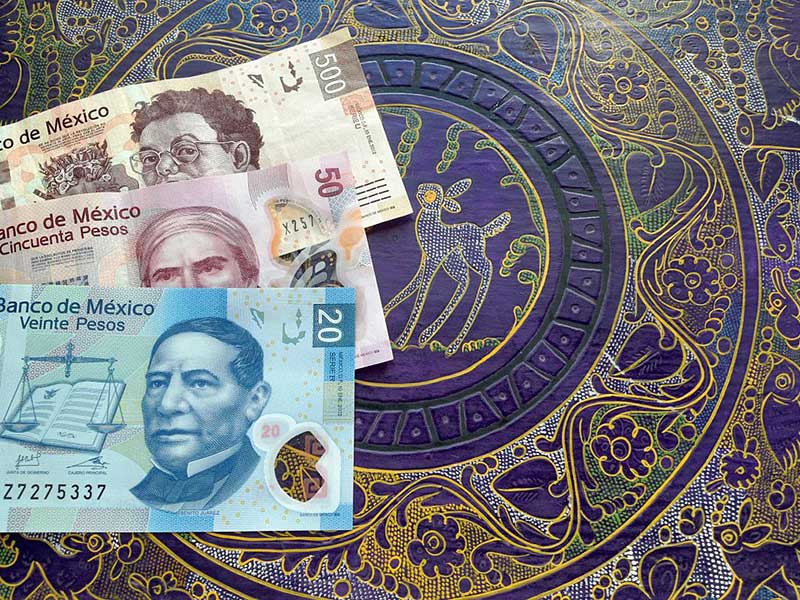 Mexico's pension plan created a private and mandatory contribution scheme&nbsp
Author:
Sergio Mendez Centeno, CIO, Afore XXI Banorte
The introduction of the Mexican pension system in 1997 marked an important juncture in the development of the state benefit programme. Drawing inspiration from the pension reforms conducted in Chile during the 1980s, Mexico's pension plan transformed the traditionally informal, pay-as-you-go contribution system into a fully funded, private and mandatory contribution scheme.
Now, 20 years on, the joint venture between the Mexican Government and the nation's private pension providers has proved an unprecedented success, providing millions of previously underrepresented Mexicans with a secure future. That said, while the state of Mexico's benefit system has undoubtedly improved in the decades since the plan's inception, there is still much to be done.
At the heart of this transformation is Afore XXI Banorte. Formed from a series of mergers between some of Latin America's largest pension funds, Afore XXI Banorte has continued to work alongside the Mexican Government to improve the current pensions system and ensure Mexicans leaving the workplace can do so with confidence and dignity.
Managing risk 
Published in 2015, the OECD Reviews of Pension Systems report outlined the significant need to increase the mandatory contributions of all Mexican workers in order to ensure benefits exceeded 50 percent of final salary. The report also highlighted the need to standardise a fragmented system that was still suffering after the transition from an ill-defined pay-as-you-go system to a mandatory contribution scheme. Now, in 2017, it is Afore XXI Banorte leading the charge to address these issues.
Afore XXI Banorte currently manages a pension fund in excess of MXN 658bn ($35.1bn) and boasts one of the most diverse portfolios on the market, having taken full advantage of the investment regime that formed its success. Afore XXI Banorte's risk management and investment committees have been vital to overcoming the hurdles outlined in the OECD report.
Afore XXI Banorte has introduced a number of key changes to ensure customers receive the best returns on their investment
Working in conjunction with the Mexican Government, the committees have established international standards and introduced greater transparency to the fund's investment practices. Confidence is key to any market and, by leveraging its influence as a leader in the Mexican pension system, Afore XXI Banorte has introduced a number of key changes to ensure customers receive the best returns on their investment.
In 2016, Afore XXI Banorte introduced an internal benchmark and implemented best practice procedures in its external manager selection process for alternative assets. Both moves represented a first for Mexico's pension fund managers and, after receiving considerable backing from the regulator, established a new standard in pension provision. Technological advances have also improved the fund's risk management and investment processes, ensuring client contributions continue to gain value at less risk.
Securing the future
These moves have been reinforced by the fund's decision to refresh its management team. A new CIO joined the team in 2016, as well as two seasoned investment professionals – one Head of Alternative Assets and one Head of Asset Allocation – and new CEO Juan Manuel Valle. With decades of asset management experience between them, Afore XXI Banorte's new appointments have helped strengthen the fund's bid to consolidate its position in a fluctuating market.
Valle believes this consolidation will present the greatest challenge to both Afore XXI Banorte and the wider market in the immediate future. This has become particularly evident in the current volatile environment, with the possibility of major structural changes occuring in the international arena. As a result, having a seasoned investment team with a solid process and investment discipline is key in this moment. Coupled with the continuing strain of introducing old pay-as-you-go policies into the new system, this will make strong leadership and transparent business operations a prerequisite to any future success, especially if Mexico's pension payment scheme is to follow an upward trajectory.
To this effect, Afore XXI Banorte plans to grow its alternative investments portfolio and improve the efficiency of the uncorrelated and higher duration assets it already holds. As the market begins to mature, retaining affiliates will become a primary goal of all pension providers, and the best way to achieve customer loyalty is by providing fantastic service and returns.
While the Mexican pension system still has some way to go to match some of its rivals, the responsible investment, innovation and transparency of fund managers like Afore XXI Banorte will continue to provide an essential driver to the market and help to secure a more positive future for all Mexican workers.