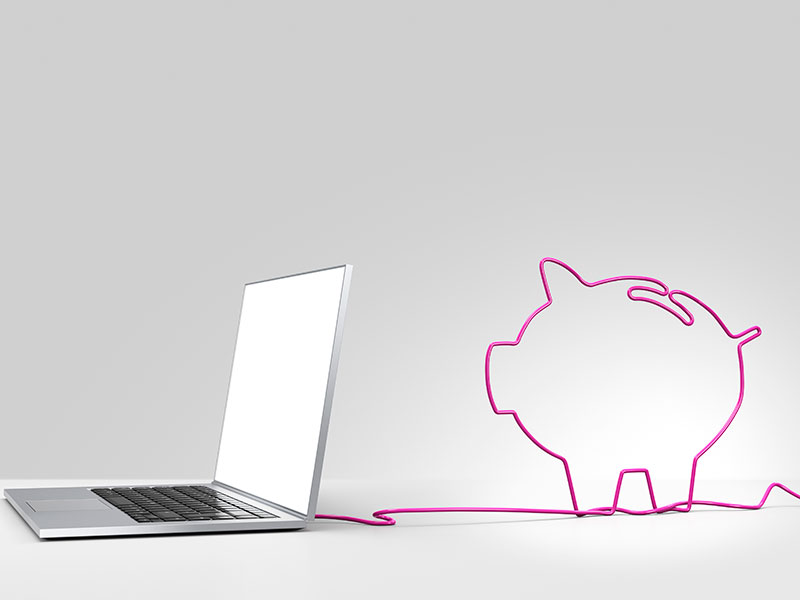 BNL-BNP Paribas are developing a range of digital solutions to help meet customers' daily needs&nbsp
Author:
Gianpietro Giuffrida, Head of BNL-BNP Paribas Private Banking
February 9, 2017
Technological advances are rapidly reshaping the global financial landscape. Clients in today's market have unprecedented access to real time investment news and stock exchange data, with evolving smartphone technology allowing investors to remotely check trading prices at the touch of a button. This digital revolution has seen better informed wealth management clients move away from traditional investment approaches in favour of innovative services and highly personalised advice. Responding to these evolving expectations is therefore vital to the future growth of the wealth management industry; our financial services must adapt to what is a rapidly digitalising market.
The main responsibility of a private bank is to manage clients' wealth. In order to establish a successful relationship with the customer, it is imperative wealth management providers recognise that each client's wealth is unique. A person's assets and finances are in many ways an expression of themselves, and thus deserve to reach their full potential. A private banker should strive to bring this potential to life for their client, going beyond simple financial planning to provide a comprehensive strategy that will help customers achieve their personal goals.
At BNL-BNP Paribas Private Banking, we understand our clients are demanding increasingly personalised services, and in response we have introduced a range of innovative context-based solutions across our global network of 150 business centres. With operations in 23 countries, our priority is to fit effectively with clients from numerous different backgrounds.
Our specialists are well versed in country-specific regulatory issues and local investment cultures, and this on-the-ground understanding of local markets provides clients with the personalised, well-informed advice they require.
Evolving expectations
While clients have grown to expect tailor-made, personalised services from their wealth management provider, they are also now demanding a more comprehensive approach from private banking. In order to suit their busy schedules, entrepreneurs across the globe are looking for convenient, timesaving banking services. At BNL-BNP Paribas, we hope to make banking as painless as possible for our clients by offering an integrated service that meets customers' personal and professional needs. With this complete banking service, clients are supported in both their business endeavours and the management of their private assets and investments.
[In order to succeed] financial services must adapt to what is a rapidly digitalising market
A specialised private banker works closely with each customer to ensure an easy and satisfactory journey between private and investment banking. Whether a client is looking to manage their family's wealth, sell their business or complete a leveraged buyout, our team is there every step of the way.
Our private bankers act as entry points for the client, drawing on their global expertise and deep understanding of specialised markets to help customers realise their financial ambitions. Through close collaboration with the client, each BNL-BNP Paribas private banker focuses on a wealth management strategy that addresses four key areas: business development, risk protection, assistance, and wealth and asset management following a sale or transfer. If a customer needs to meet with specific experts from within the BNL-BNP Paribas group, their private banker will be by their side to provide relevant advice and additional support.
This unique, personalised approach to client relationships is reflected in our 'one bank for corporates in Europe and beyond' initiative. Each BNL-BNP Paribas branch serves as a single point of entry for customers, allowing entrepreneurs to benefit from a global approach to their banking needs. In our 150 business centres, we offer a one-stop shop approach, where a complete banking service can be accessed from a single local contact. Every branch is staffed by a dedicated team of highly trained relationship managers, who work closely with clients to analyse their financial situation and develop customised asset allocation strategies. In addition to the diligent work of our customer relationship managers, we also offer on-demand access to presentations, workshops and interactive sessions through our 'meet the experts' video and conference series. Each BNL-BNP Paribas branch thus offers customers the unique opportunity to benefit from a range of tailor-made services and specialised European knowledge, conveniently all under one roof.
Expert insight
Over time, a customer's needs and financial priorities can change. As evolving personal and professional circumstances often necessitate a change in wealth management strategy, our private bankers remain expertly proactive and responsive. Through clear communication with our customers, we are constantly adjusting clients' wealth strategies to meet their ever-changing needs and financial aspirations.
Generally speaking, the world of wealth management has changed in recent years, with industry experts now tending to focus their analysis on clients' risk profiles. At BNL-BNP Paribas, any financial advice we produce is largely based on a particular client's risk profile, investment horizon, risk tolerance, knowledge and experience of financial markets, and the purpose of his or her investments. To complement our in-depth analysis of the client and their potential, our international team constantly assesses the global financial and socio-political landscape, and takes these evolving markets into careful consideration in every decision they make. If we can't prevent a financial crisis in the future, we can at least optimise our clients' wealth protection in those circumstances.
Entering the digital world
Thanks to rapid advances in technology, a wave of innovation has swept the banking industry in recent years. From blockchain technology to mobile payment services, the sector has undergone a significant digitalisation. As digital banking services prove increasingly popular among customers, banks are looking to diversify their operations and shift away from their traditional branch-based business.
At BNL-BNP Paribas, we have responded to this demand for innovative banking technology by developing a range of digital solutions that meet our customers' daily needs, while maintaining our strict security standards. By using our latest mobile applications and online banking platforms, clients can consult their investment portfolios, receive up-to-date market data and complete online transactions, all from their mobile device.
From blockchain technology to mobile payment services, the banking sector has undergone a significant digitalisation
One of our most innovative digital features is the use of biometric identification in our new e-banking app. The application ensures complete security by evaluating the user's distinguishing biological traits. In order to fully access the app and confirm transactions, the user must pass this evaluation, which scans for unique identifiers such as fingerprints and hand geometry, thus making identity fraud a near impossibility.
We have also used new technologies to simplify time-consuming tasks such as bill management and payment. For example, BNL-BNP Paribas customers can now securely pay a bill by simply taking a picture of the bill's code with their mobile device.
Electronic signatures are changing the way banks do business, and are speeding up everyday transactions at BNL-BNP Paribas. Now there's no need to sign endless paper copies during appointments with private bankers: thanks to digital signatures and personal security tokens, contracts and documents can be signed automatically and stored in a secure wallet. Practical, everyday innovations such as these enable BNL-BNP Paribas to not only keep up with a rapidly digitalising industry, but also to establish itself as a leader in banking technology.
As part of our ongoing digital transformation, our wealth management division has developed the pioneering Voice of Wealth app, designed to educate and inform clients about emerging investment trends and market patterns. The 'understanding' section of the application explains basic investment products in simple terms, while the 'decoding' page contains our complete market analyses in accessible editorial articles. Finally, the 'exploring' section provides content and reports on diverse topics such as philanthropy, real estate and entrepreneurship.
Taking banking further
In recent years, the banking sector has seen a growing number of customers looking to diversify their investments in non-financial products and services. At BNL-BNP Paribas, we understand property and assets can be drivers of personal fulfilment, and so we have developed an innovative range of products that correspond to our clients' interests and goals – whether it be art, philanthropy, real estate or even vineyards.
We offer customers a selection of socially responsible investments and specialised strategic planning to support them in their aims. Just like our philanthropically minded clients, we are passionate about giving back, and strive to raise awareness and promote dialogue around a range of ethical subjects. We believe banks have a duty to use their voices for good, and BNL-BNP Paribas is therefore dedicated to recognising extraordinary individual efforts through annual prize giving events.
Ultra-high net worth individuals (such as Bill Gates and Warren Buffett) play an important role in the development of modern forward thinking and raising public awareness of pressing global issues. For these powerful individuals, philanthropy is a means to make real, positive social change.
As high net worth industry leaders pour money into impact investing, philanthropy is creating new and exciting ways of doing business. By supporting such philanthropic endeavours, BNL-BNP Paribas hopes to not only ensure an economic return for investors, but also to achieve a positive and relevant social impact across the globe.