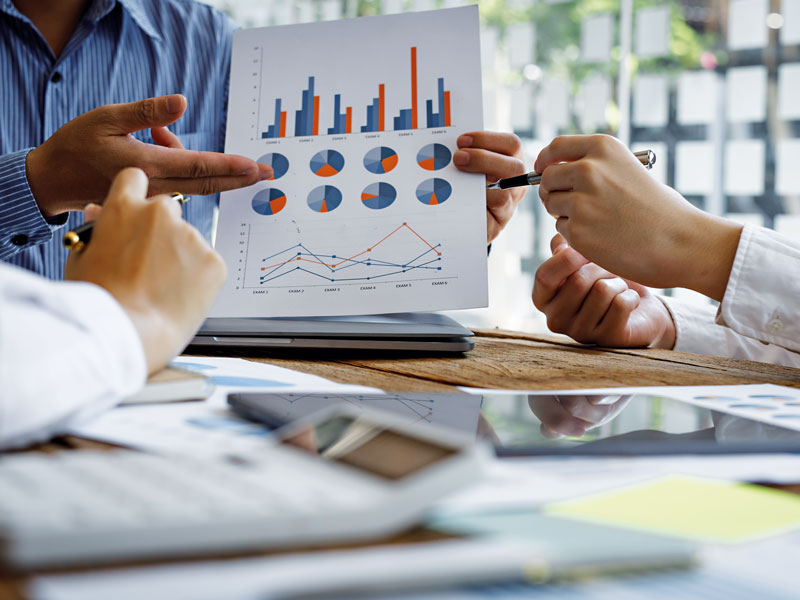 &nbsp
Author:
Frank Van de Vel, Chief Investor Support Officer, KBC Asset Management
People from all walks of life should be able to benefit from the capital markets. This hasn't been the case until now, but here at KBC Asset Management we're changing the programme. Our company motto is, 'Everyone invested all the time.' It's a philosophy we live by, with employees at every rung of the ladder committed to achieving our dream of maximum investor participation. To that end we have removed many of the roadblocks to retail investing, from lowering threshold requirements to bringing in digitisation.
It's not just a case of creating a welcoming environment for new investors. We then need to make these new retail customers familiar with investing – and to do that we've launched a number of new initiatives. Our virtual assistant, KATE, helps clients navigate investment options on digital channels – over half of KBC investment plans are now sold via these routes and we want to make the process as smooth as possible.
Then there's our digital service 'Investing your spare change.' The principle is straightforward: each time the client pays for something with their debit card, KBC automatically rounds up the amount to the nearest euro. They therefore invest their spare change – amounts so small that they don't miss them day-to-day, yet large enough when added up to make a real difference in a portfolio. Along the way the client gains invaluable investment experience without expending any effort. Our 'Turn on the Turbo' service – which can be activated and deactivated whenever a client chooses – allows them to accelerate their spare change investing by a factor of two or three, putting more money aside when times are good.
Investment pioneers
We want to be pioneers and always stay one step ahead of the competition. That's why we are constantly striving for innovation and take every opportunity to introduce bold solutions to fit clients' needs. We've known for a long time that artificial intelligence will play an increasingly important role in the future of investing. That's why we were the first Belgian asset manager to launch a fund whose investment strategy is driven by AI.
As a next step we launched a smart advisory engine, also based on AI, which screens portfolios held by private and wealth clients on a daily basis. It performs a detailed analysis of each portfolio and proactively formulates personalised advice. It also takes into account clients' personal investment preferences. Increasing computing power makes it possible to analyse data almost in real time and new technologies even make it possible for software to take part in investment decisions. This enables us to respond to market developments faster and more efficiently for our clients.
We are always on the hunt for innovative solutions to keep clients feeling comfortable when investing, no matter what the conditions are on the markets. Our KBC Private Partners Life Sciences fund-of-funds, an investment solution for the wealth office of KBC Private Banking, is a case in point. It offers the opportunity to make a diversified investment in promising unlisted companies active in life sciences through a set of carefully selected funds.
Investors today expect the countries and companies in which they invest to have a positive impact on our society and the environment
In addition to financial returns, investors today expect the countries and companies in which they invest to have a positive impact on our society and the environment. Responsible investing is more than just a trend. KBC is a pioneer in this area and has been adapting its sustainability policies to changing insights since 1992. Over the past five years in particular, KBC has systematically strengthened this stance, taking into account society's constantly changing expectations and increasing awareness of how fossil fuel use impacts global warming.
KBC Asset Management can be rightly proud of its new investment policy for responsible funds, which presents an appropriate response to the new European regulations. EU Taxonomy and 'ESG in MiFID' and SFDR are just some of the challenges we face. Furthermore, all our responsible funds have been awarded the 'Towards Sustainability' label in Belgium, and all our eco-thematic and impact investing funds are invested 100 percent sustainably. These funds meet the strictest standards of the new European regulations, and therefore qualify as so-called 'article 9' funds.
No KBC fund invests in tobacco, thermal coal or controversial weapons. Controversial regimes and human rights abusers are also not permitted. Funds that invest responsibly are also subject to an additional screening. Products such as conventional weapons, fur and adult entertainment are also excluded. Finally, three types of positive screening are applied: responsible funds, eco-thematic and impact investing.
Credibility is a core value to us. Our ESG policy and criteria are therefore monitored by the Responsible Investing Advisory Board, which is fully independent of KBC. The board consists of leading academics from several universities, who are experts in fields like human rights, business ethics, biology and ecology. They challenge and inspire our policies and ensure that screening is complete, thorough and accurate.
The new approach is in line with the sustainability preferences that our clients have been able to express since August 2022, as part of the MiFID suitability checks. Investors can indicate the extent to which they expect advised financial products to be aligned with European standards. KBC then integrates this into the customer's investor profile. And it does not stop here. Responsible investing is a fast-changing environment due to its growth, its variety of approaches and its changing regulatory landscape. We face these challenges head on.