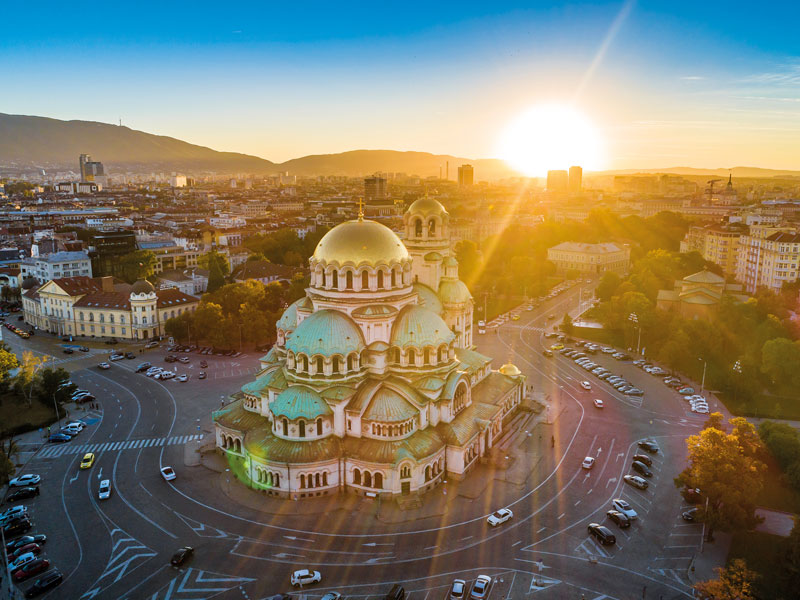 &nbsp
Interview with:
Petia Dimitrova, CEO and Chairperson of the Management Board, Postbank
The Bulgarian banking system may be experiencing a period of relative strength, but this has not always been the case. In 1996, many of the country's commercial banks had a negative aggregate net worth and low liquidity – due, in part, to challenges relating to Bulgaria's transition from a centrally planned economy to a more open one. Policies imposed since then have addressed these problems, greatly improving bank capitalisation.
The COVID-19 pandemic has taught us to be more united and overcome hard times together
Today, Bulgaria's economy is in a much more favourable position, benefitting greatly from EU membership while its banks sit on stable ground. One of those banks, Postbank, boasts nearly 30 years among the leaders of the country's banking market and has been a driving force for innovation in recent years. The institution has a strategic place in Bulgaria's retail and corporate banking sectors, managing one of the best-developed branch networks and modern alternative banking channels in the country.
Further, the bank is one of the market leaders regarding the issuance of credit and debit cards, housing and consumer lending, savings products, and financial products for small and large international companies in Bulgaria. World Finance spoke to the CEO and chairperson of the management board, Petia Dimitrova, about the bank's recent activity and its plans for the future.
What is your overview of the Bulgarian banking sector last year, and what are your expectations for 2020?
Last year was very successful for the Bulgarian banking sector. Once again, Postbank showed excellent results and was an industry leader by many measures. The successful merger with Piraeus Bank Bulgaria – carried out in a record time of just four months – ranked us third in the country by deposits and credit portfolio for the end of the year.
The projections for 2020 are really dynamic. Given the ongoing coronavirus crisis, I believe the Bulgarian banking system is prepared, with all banks having posted good results in terms of stability and managing risk. One thing is certain: the COVID-19 pandemic has taught us to be more united (even from a distance) and overcome hard times together, becoming wiser and stronger in the process. During the recent state of emergency in Bulgaria, Postbank was among the first banks to respond, offering packages of measures in support of our clients. As a leading lender with great achievements and ambitions in the area of digitalisation, we implemented the Bank@Home campaign, which encourages consumers to stay at home and use Postbank's already extensive digital channels to protect themselves and the bank's employees.
What is the key factor behind Postbank's success?
The primary factor is our employees, who are at the core of everything we do. Since its establishment, Postbank has been investing lots of resources and effort into creating the best consumer experience for its clients and shaping the best possible workplace for its employees.
To provide leading services to our clients, we have opened pioneering generation offices where customers can easily and comfortably use banking services, consult with experts and find the optimal solutions for their long-term plans. We intend to gradually renovate our entire branch network in the country over the next several years.
Can you elaborate on Postbank's plans for 2020?
We will certainly introduce more innovations, products and digital solutions so that our clients can choose from a large range of services. Our main focus will remain the development of the bank's digital instruments, as this is part of our strategy for optimal consumer experience. We will also focus on taking an individual approach to each client, as there is a concrete personalised solution for every need.
In 2020, we will maintain our strategic partnerships with various organisations in Bulgaria to contribute to the development of the community. For instance, we will continue our joint programme with global entrepreneurship organisation Endeavor to provide comprehensive support to businesses seeking to scale up their operations. Another priority will be our continued partnership with SoftUni (one of the most innovative universities in Bulgaria), where we are building the digital skills of future professionals by helping them realise their projects and providing them with opportunities for career development in our company.
Our team has always set itself lofty goals and managed to surpass them. This is possible because we can rely on a united team, numerous partners, rich experience and a long-term vision for development.