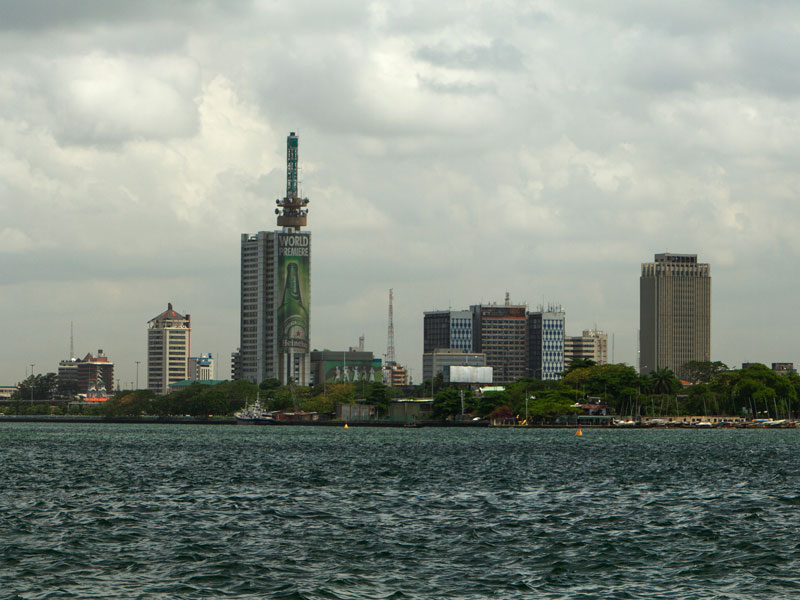 &nbsp
Interview with:
Banjo Adegbohungbe, Managing Director, Coronation Merchant Bank
The Nigerian economy – the biggest in Africa – has experienced its fair share of ups and downs. Although the country has made efforts to move away from its oil dependency, the sector nevertheless remains an important part of its economy and continues to represent more than 90 percent of foreign exchange earnings. As a result, price volatility in the oil market is typically associated with pressure on exchange rates and foreign exchange illiquidity.
Given that oil prices have remained low since a clash between Russia and Saudi Arabia erupted in March, Nigeria may be facing some tough months ahead. That, combined with the economic turmoil caused by the COVID-19 pandemic, will certainly create economic challenges. If the country is to enjoy a bright future, it will need a strong banking sector to lead the way. Under the tutelage of Managing Director Banjo Adegbohungbe, industry leader Coronation Merchant Bank (CMB) is ready to guide the country through its recovery.
Adegbohungbe's career has spanned many aspects of banking. He has remained in the industry for 27 years, working in various roles, including operations, IT, product management and relationship management. His extensive experience will certainly prove useful as 2020 continues to create unique challenges for businesses. Adegbohungbe spoke to World Finance about his career so far and his ambitions for the future of CMB.
Could you talk about your background and career so far?
I am fortunate that several of my roles have given me the opportunity to create value and do things that hadn't been done before. This continued over the years until I joined CMB as executive director and chief operating officer. The bank was in the first phase of its strategic trajectory at the time, meaning there were many opportunities for me to add value, especially in the areas of revenue enhancement, cost reduction, process efficiency and cultural improvement. I took advantage of these challenges and was later given additional responsibilities as deputy managing director. I have been fortunate to be recognised as having created value in these roles.
What is it about the banking industry that inspires you?
To be frank, I didn't choose banking – banking chose me. I studied engineering at university, but by the time I left college there were limited opportunities in Nigeria and the most lucrative jobs were either in banking or the oil and gas sector. These were the dream jobs for young graduates and so, in some ways, the script was already written for me. I joined an international bank in my final year at university, and the rest is history. If you ask me what has motivated me to continue in banking over the years, I think it all comes down to being able to create value in whatever I do.
CMB has always operated at a much higher level than our peers, and I don't expect that to change under my watch
I have been fortunate with my superiors and the organisations that I have worked for because they have given me the chance to create things that hadn't been done before in those institutions. These opportunities have accelerated my career progression over the years, and I have been disciplined enough to continue on that trajectory, which has led me to where I am now.
What does it mean to you to have been appointed as managing director of CMB?
It is an honour to lead the bank at this point in its history. In this new role, I see a similar pattern to previous ones; I have been given another opportunity to create value and to do things that hadn't been done before, both within the bank and the industry more widely. I am blessed with a very strong team. Together, we will take advantage of these opportunities.
What plans do you intend to introduce at CMB in the future?
If you look at the bank's history, you will see that we have had an aggressive growth trajectory that has allowed us to become leaders of the merchant banking space in Nigeria. This was my predecessor's main achievement, but this is not really where CMB's ambitions lie. Our aim is to become a leading bank in Nigeria in our chosen areas of business focus, which are trade finance, treasury and investment banking. I will lead the bank on this trajectory.
Some may say our goals are audacious, but I ask them to look again at CMB's history. We have always operated at a much higher level than our peers, and I don't expect that to change under my watch. I'm looking forward to reaching new heights in this second phase of our evolution.
How has the COVID-19 pandemic impacted the bank, and how has CMB adapted to these challenges?
All industries and businesses across the world have been hit by the pandemic, and CMB is no different. We are part of the global environment and, like other corporate organisations, we have experienced the impact of lockdowns, supply chain disruption, slower economic activity and so on. As a bank, we have also witnessed the impact of COVID-19 indirectly, through our clients.
The manner in which we engage with our clients and employees has been impacted directly. I can confidently say that we have adapted swiftly to make the required changes by leveraging our information technology and strong risk management framework. We have continued to meet the needs of our clients and other stakeholders without disruptions. In addition, COVID-19 has allowed us to review our workforce model and become more efficient and competitive.
Are there any particular sectors of the Nigerian economy where you see exciting growth opportunities?
The telecommunications sector is growing significantly, and this will only be enhanced by the increased demand for virtual meetings and remote working. Agriculture is another sector that has grown consistently over the last several years. To a smaller extent, healthcare also offers a number of new opportunities.
How important is sustainability to CMB?
Sustainability is very important to us. We all have to do our bit in contributing to improving the environment. This is evident in our policies and activities, which include lending, recycling and energy consumption, among others.
What digital products and services has the bank launched recently?
Our digital strategy is focused on serving our customers seamlessly and, at the same time, functioning in a much more efficient, technology-led manner internally. The COVID-19 crisis has forced us to test our operating strategy, and we have proved that we are able to adapt to the new normal without causing any disruption to our business processes. Today, over 80 percent of our employees are working remotely, and customers are able to transact with us electronically at their convenience. We will continue to invest in expanding our digital footprint, enhancing our growth in the process.