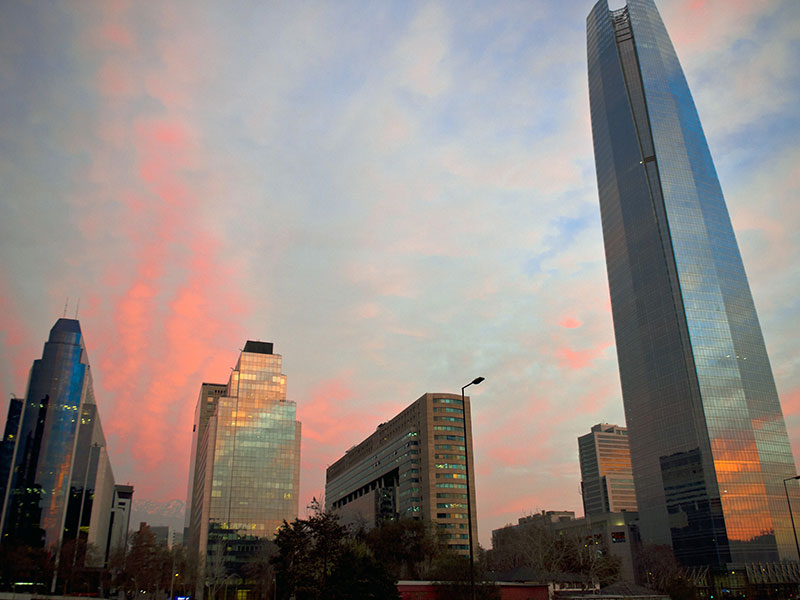 Updates in digital banking have spurred financial inclusion, and subsequent economic growth, in Chile&nbsp
Author:
Elizabeth Matsangou
Over the past decade, Chile has become one of the fastest growing economies in the whole of Latin America. Despite dipping GDP in 2014 and 2015 – due to a decline in the mining industry – poverty has reduced significantly in recent years, while shared prosperity has risen. According to the World Bank, further economic expansion can be expected, with GDP growth predicted to increase by 2.1 percent this year as a result of rising copper prices and private investment.
Amid this landscape of solid fundamentals, economic development in Chile is supported further by the country's robust banking sector. In fact, in MorningStar's Banking System Stability Score, Chile was ranked as one of the world's best, scoring ahead of Germany, the UK and the US. Also aiding prosperity among the population is Chile's rigorous financial inclusion policies, which include financial literacy programmes, consumer protection regulations and welfare benefit payments.
Also aiding prosperity among the population is Chile's rigorous financial inclusion policies
Onward innovations
Chile's enviable banking sector and robust financial inclusion framework can be largely attributed to its whole-hearted approach to embracing new technology. For example, person-to-person payments are incredibly easy to perform, much easier than they are in, say, the US. By simply entering the recipient's ID number and bank account details, payments arrive instantly and fee-free.
In line with rapidly changing consumer expectations, digital platforms have become integral to a bank's service and product offerings. The omni-channel approach adopted by Chilean banks enables customers to interact with their service providers in any way that best suits them best, 24 hours a day, 365 days a year. Usability is also key, thus allowing all members of Chilean society to interact with financial institutions.
Apps ahead
One bank making bold strides in terms of its technological offerings is Banco de Chile, the country's second largest financial institution after Santander Chile. What's particularly impressive about Banco de Chile's digital banking offerings is its wide array of easy-to-use mobile applications that are both fast and secure. For example, customers can manage all of their financial enquiries and transactions by simply using the "Mi Banco" app. With the "Mi Pass" app, every transaction is generated and authenticated with a unique password, meaning that customers can feel safe when transferring payments from their mobile phone.
The "Mi Cuenta" app enables customers to pay their bills from their mobile device at a simple touch, without even having to register their service providers beforehand. The app also provides automatic alerts that record payments made and notify customers when new payments are due. There is also the "Mi Seguro", which provides customers instant access to online assistance to basic necessities, such as travel, home, automobile insurance. In the event of a car accident, customers can use the app to submit an insurance claim from the very site of the accident, thereby removing a huge stress for individuals, while offering them reassurance in their time of need.
Through such apps, Bance de Chile and others in the country are helping individuals to manage their finances, and in essence, their lives. By making such platforms so accessible and easy to use, more and more individuals are interacting with financial institutions and receiving the services they are entitled to. With more of the population partaking in the financial industry, Chile's economy can only continue to leap forward.