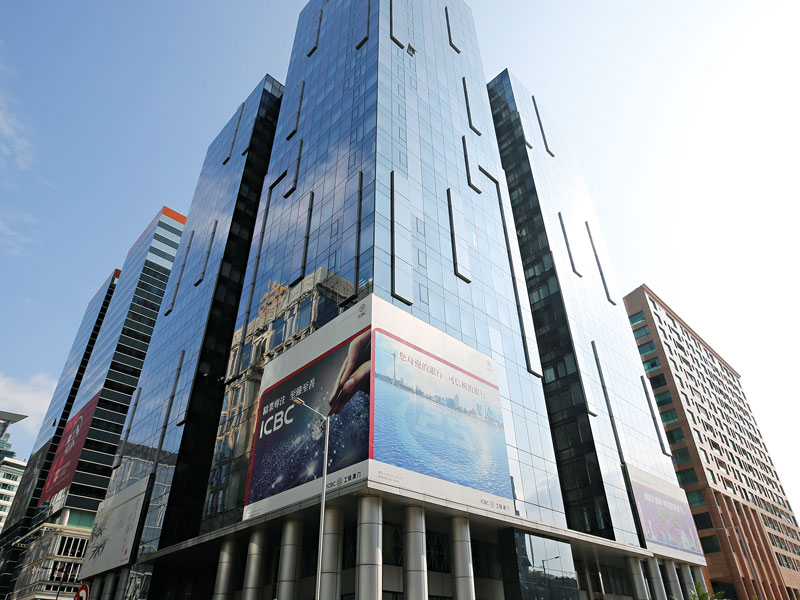 &nbsp
In this post-Covid transition period, there is a great opportunity for Macao to achieve success in economic diversification and sustainable development, as well as to strengthen its status and function in the nation's economic development and opening to the world. This policy has also served as a fundamental approach to solving the problem of Macao's limited space, and exploring new development directions.
The Chinese Central Government attaches great importance to the diversified economic development in Macao. Additionally the Macao Special Administrative Region (SAR) Government has emphasised the construction of a modern financial services industry as its key policy objective.
The Policy Address for the Fiscal Year 2022, published by the Macao SAR Government, highlighted the importance of persevering with Macao's integration into the overall national development plan. This is to make progress with deepening regional cooperation, and focusing on the establishment of the Guangdong-Macao In-depth Cooperation Zone in Hengqin, along with expediting adequate economic diversification and fostering and facilitating the development of nascent industries and modern finance.
The Chief Executive of Macao SAR, Ho Iat-Seng, reiterated that the moderately diversified economy is key to Macao's success. Through regional cooperation, and especially with the development of Hengqin Island, Macao will be able to create better conditions and fresh opportunities to foster a moderate diversification of its economy. Macao will fully utilise its roles as a separate customs territory and a commercial and trade co-operation service platform between China and Portuguese-speaking countries, and also its connection with other places, to combine the city's advantages with Hengqin's land resources in order to reinforce the region's opening-up. Such efforts would aid in cooperation between mainland China and the countries and regions covered by the 'Belt and Road' initiative, especially Portuguese-speaking countries and Latin American countries.
With these efforts, Macao is determined to support the country's full opening-up. While providing services to and building connections with all sectors of society, Macao's banking industry will continue to play a crucial part in both the regional and national development process.
Promoting economic diversification
Continued outbreaks of the COVID-19 pandemic have dealt a major blow to Macao's economic and social development. Modern finance, with its high added value, has now become the most important support for Macao's diversified economy. With joint efforts of the industry and support from local government, Macao's financial industry is expanding in a digital and green direction with more offshore and cross-border business. In the foreseeable future, and with a profound development of modern finance in Macao, the prosperity of low-carbon emerging industry is all but guaranteed, along with the enhancement in financial market integration and commodities trading services, active transactions in the securities market and the e-commerce industry, as well as more convenient e-payment methods.
Modern finance, with its high added value, has now become the most important support for Macao's diversified economy
As a result, the bond between local and international financial markets will be strengthened. Macao's banking industry has become an important growth point of the local economy, with its total asset value soaring by 20.7 percent and the proportion of total GDP increasing by three percent in 2021. Meanwhile, the second five-year plan of Macao, released in 2021, has introduced comprehensive arrangements for the construction of modern finance, providing instructions on financial infrastructure, related laws and regulations, and the protection of talent. With joint effort and concrete action within the industry, Macao is expected to advance its building of modern finance.
Innovative financial services
With a unique geographical location, the Hengqin In-depth Cooperation Zone is involved in both domestic and international circulation, and enjoys the combined advantage of policies from four special areas, including the Guangdong-Hong Kong-Macao Greater Bay Area, the Hong Kong and Macao Special Administrative Regions, Free Trade Zones nearby, and the In-depth Cooperation Zone itself. It is designed to innovatively combine two institutions, with aims to promote the bidirectional opening-up of China, and the development of diversified economy and modern finance in Macao.
The Hengqin In-depth Cooperation Zone has divided its future development into three periods by the year 2024, 2029 and 2035. To fully perform its responsibility within each timescale, Macao will need to utilise policies of the Hengqin In-depth Cooperation Zone, to develop a globally recognised financial system, focused on the interconnectivity of people, logistics, capital and information flows through institutional innovations and offshore market development. The realisation of this requires the whole industry to join hands together, break with convention and create comparative advantages within Macao. On the one hand, we need to adapt the current legal system and provide a legal basis for developing the offshore economy. On the other hand, we need to seek policy support from the central government to improve the opening-up of cross-border investment and financing, capital facilitation, and financial regulation.
Broadening financial cooperation
The cross-border wealth management connect service has marked the central government's substantial support for the Guangdong-Hong Kong-Macao Greater Bay Area, and also the successful cooperation of mainland China, Hong Kong and Macao. ICBC (Macau) was among the first group in Macao to provide all five services of cross-border wealth management connect in October 2021. With over 500 accounts opened on the first day, it is a well-launched and fully-implemented cross-border banking service in Macao. It also marks an important attempt to extend the opening-up and cooperation level of Macao's finance, to promote the internationalisation of the renminbi, and to enhance the communication of funds.
Moreover, it indicates further room for wider investment amounts, more investible products, and a larger market. However, with a shared cross-border banking quota by Hong Kong and Macao, the cross-border wealth management connect service requires improvements to Macao's financial market, especially its capability to provide competitive products and services, and at the same time, a progressive realisation of cross-border capital interconnectivity.
Improving financial infrastructure
There is still room for improvement within Macao's capital market, especially when compared to neighbouring areas. Recent years have seen the building of Macao's securities market from scratch, with a full range of breakthroughs including the launch of the Central Securities Depository (CSD), which was a landmark moment and helped supplement Macao's deficiency of financial infrastructure.
In 2021, the volume of securities issued and listed in Macao has respectively increased year-on-year by 795 percent and 80 percent. And the total number of securities issued and listed in the year accounted was 63, surging by 142 percent compared with the previous year. Considering its advantages in capital amounts, the tax system, financial regulations and other aspects, Macao can upgrade its competitiveness by developing a bond market with green senior bonds, and improving the freedom of its offshore financial market.
In terms of related legislation, Macao will look to provide convenience for global investors in tax preference, entity establishment, and the application of laws, and at the same time, work to construct a bond exchange centre adapted to local circumstances. Moreover, on condition that the Hengqin In-depth Cooperation Zone releases an industrial classification, the development of Macao's securities market will be accelerated, and an increasing number of investors from the securities market will be attracted to the Hengqin In-depth Cooperation Zone.
Local economic development
As the largest locally registered financial institution with the widest range of services in Macao, ICBC (Macau), with full bank license, plays an important role in local development of modern finance. It ranks first among the industry in the scale of underwriting and issuing bonds, and is the first member of the International Capital Market Association (ICMA) in Macao, which promotes its connection to the international market.
In 2021, it took the lead to initiate and establish the Securities and Funds Industry Association of Macao, with the vision to promote the building of modern finance through joint ventures and further self-regulation of the entire industry. Looking to the future, ICBC (Macau) will work with the Securities and Funds Industry Association of Macao to provide advice for the industry, and improve the financial market ecology by attracting institutions of securities, funds and assets management to the local market. With all these endeavours, ICBC (Macau) will continue to make its contribution to Macao stepping forward into a diversified economy and a modern finance future.