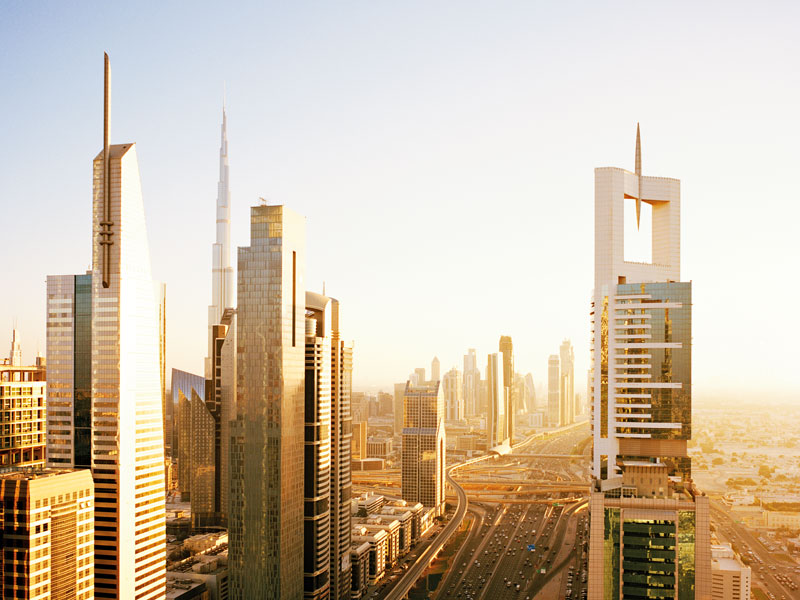 &nbsp
Author:
Subroto Som, Executive Vice President – Group Head of Retail Banking, Mashreq bank
Digital transformation has long been a strategic goal for Mashreq Bank, and the current situation has only accelerated the momentum. Rapidly changing customer behaviour and expectations are a major factor for us, and we believe this, coupled with changing regulations, is putting pressure on banks to increasingly turn to technology to offer solutions; not only to cut costs but also to increase efficiency and tap new streams of revenue.
The provision of digital services is part of the bank's entire corporate strategy. Mashreq has always been an early adopter of technologies that disrupt the way we bank. A while ago, we invested in our digital innovation initiative and the investment has borne fruit. We strongly believe that this was the right strategy and will benefit our customers immensely going forward. The way in which the fourth industrial revolution has changed our world means that digital is ubiquitous: we live our lives through the digital sphere and it is only natural that every aspect of our financial lives exists digitally as well. We continue to invest in solutions that are innovative, but more importantly add value to our customers. Over the past year, customers have provided exceedingly positive feedback to our revamped distribution network.
Our entire retail and SME offerings have evolved in response to the changing needs of our customers, who embrace self-service technologies and digital banking with ease, while demanding more personalised and tailored solutions in terms of advisory and non-transactional services. The recent launch of our blockchain data-sharing platform, called Know Your Customer (KYC), which is the region's first, is a milestone for us. The new platform will ensure a faster, reliable, and more secure onboarding and digital data exchange process, thereby removing existing cumbersome paper-based KYC processes. In addition, the platform will help oversee banks' collection and management of KYC data. We were the first bank to launch a digital-only SME bank account and the first in the region to enable customers to complete the Know Your Customer (KYC) updates digitally.
What the customer wants
It is clear to us that customers – individuals and small and medium businesses as well as corporates – have wanted digital banking products and solutions for some time. We continue to invest heavily in data analytics and AI, and use robotics to automate a lot of operating procedures, manual entries and manual activities that are repetitive in nature. We also work with a large number of FinTechs in the retail space in the areas of payments, wealth management, credit underwriting, and customer identity authentication.
Mashreq was the first bank in the region to launch a digital banking proposition for SME, NEOBiz, a great example of innovation. Prior to the launch of NEOBiz, start-ups and SMEs reported difficulty in opening a bank account in the UAE and accessing financial services. In some cases, they avoided opening a local bank account and instead conducted their transactions via non-UAE-based foreign banks that subjected them to high international fees. NEOBiz has been able to address this with a 20-minute digital account opening application, email-based queries, and tablet fulfilment. This is a drastic simplification of a process that previously took up to three months in extreme cases. NEOBiz has now been operational for a year, and it continues to receive extremely positive feedback from our clients. In the current situation, customers expect support from their bank. In addition, they expect a full-scale digital service with a reduction in fees and charges, and access to value-added products and services. NEOBiz ticks all these boxes: perhaps that is the reason why it is winning the trust of so many customers. Additionally, the bank's quick remit offering, which is a digital remittance proposition, is widely popular with both SMEs and individual customers.
Being a digital-only proposition, NEOBiz is also a lot more economical and gives the customer choices with complete transparency and flat fees. It offers 24/7 access through online and mobile banking in addition to call centres, interactive teller machines and even a virtual relationship manager.
The best part about this offering is that it brings third-party products such as accounting software, mobile point of sale and payment gateways as optional add-ons, at special preferential prices for our customers. For the SMEs, it acts as a one-stop shop and again delivers a superior value proposition. The bank is looking to introduce more offerings in the immediate future.
The opportunity for digital-only banking services and products is the ability to build upon the community of users
In addition, through the adoption of technology such as blockchain, artificial intelligence, data analytics and machine learning, Mashreq has been able to streamline lengthy documentation practices and cumbersome paper-based KYC procedures, ensuring a faster, reliable and more secure onboarding and digital data exchange process. Our long-term vision for NEOBiz is that it enables customers to focus on and expand their business. We have major enhancements in the pipeline to expand these services to achieve our ambitions.
The UAE has an exceptionally high smartphone penetration, at 96 percent of the adult population according to 2019 data from the Media Lab. Digital inclusion is a great equaliser, and this strong access to digital services through either a PC or a smartphone is enabling people to enjoy high-quality services and is an opportunity for many businesses and banks, like us, to cater to their lifestyle needs, like in areas such as e-commerce. In 2019 the UAE was named as one of the fastest-growing hubs for e-commerce in the region, according to a joint study by Dubai Economy and the global payments technology company provider Visa. Furthermore, the UAE is well renowned for world-class infrastructure, services and initiatives that are geared towards enabling smart cities, and therefore enabling digital services and financial inclusion.
Meeting the pandemic challenge
The COVID-19 outbreak has propelled the shift towards digital banking at an exponential speed and we see the opportunity to continue this transformation. Internally, at the onset of the pandemic, we gave our teams access to special technology kits for virtual desktops, and remote conferencing facilities, as well as controls and guidelines that are specific to each business unit. We have also created a microsite with a full suite of banking services, so that both our retail and corporate customers can meet their requirements easily and without hassle during this difficult time.
I can proudly say that in the past couple of months, when nearly 97 percent of Mashreq was working from home, we offered our customers uninterrupted services and seamlessly transitioned them towards digital banking. Today, 92 percent of our customer base has online and mobile banking credentials. This in itself is an indicator of the strength of our digital offerings and our clear position as a digital leader.
In 2019 alone, the number of transactions processed through the bank's gateway increased by 126 percent year-on-year, allowing for hundreds of millions of secure digital purchases to take place. This percentage is significantly higher in 2020.
We recently collaborated on the launch of klip, the digital cash platform launched by Emirates Digital Wallet. This initiative, the first of its kind, will provide customers with a seamless, secure payments platform that is geared towards improving financial inclusion and driving contactless and cashless transactions.
We also launched two major platforms for our customers: WhatsApp Banking, to offer more convenience, as well as NEOBiz, the UAE's first digital banking proposition catered exclusively to SMEs. The response from our retail and SME customers to these initiatives has been extremely positive, with consumers embracing the convenience and flexibility they offer. Our branch network has transformed significantly since 2019 and now boasts digital-only kiosks as well as personalised flagship branches for segments such as Mashreq Gold and Business Banking and SMEs. On the corporate banking side, the bank has also on-boarded most of its clients on Mashreq Matrix, our digital GTB global transaction banking, trade and cash management platform, which offers solutions for trade transactions, cash management, liquidity pooling and trade tracker capabilities.
Transformation is an ongoing process
The ability to collect customer data is often integrated into the operations and processes of digital banks right from the beginning. This data is used to engage with the customer post-acquisition, and also help them as they transact, thereby making the customer experience seamless and personalised. This offers unique insights into customers' behaviour and empowers digital banks to provide valuable and relevant offers in real time.
The opportunity for digital-only banking services and products is the ability to build upon the community of users. In a connected world, co-operation and partnerships are key, as they foster a symbiotic ecosystem. This is of immense value to young businesses and SMEs, as we have seen through the enormous success of NEOBiz. Transformation in the digital space is an on-going process for us. The bank has invested in a technology organisational platform that will allow us to continue with our transformation drive efficiently and effectively.