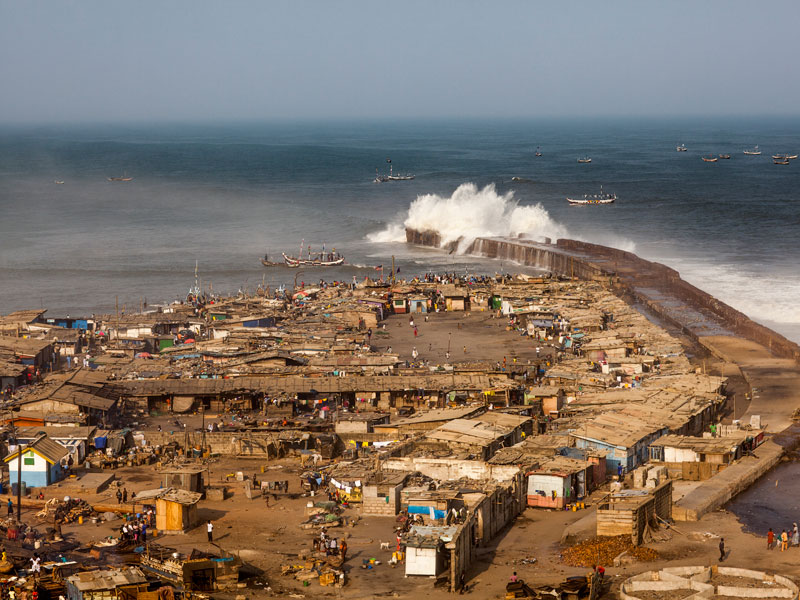 &nbsp
Author:
Anthony Akindele Ogunranti, Managing Director & Chief Executive Officer, Zenith Bank Ghana
February 24, 2021
The COVID-19 pandemic has indisputably changed the way we do business at Zenith Bank and our interactions with stakeholders – not the least in the digitisation of our banking services. With the rollout of a digital retail strategy aimed at driving financial inclusion, we embarked on an aggressive retail marketing and digital banking drive. As a result, Zenith Bank – which is well known for its prowess in developing innovative digital banking products and services – ensured that its customers enjoyed convenient, easy and accessible banking services tailor-made to their needs, since the outbreak of the pandemic.
When Ghana recorded its first case of COVID-19, we were well ahead of our peers in ensuring easy access to banking. Products that drive financial inclusion – such as our USSD Code product (*966#) – were enhanced to enable more customers who hitherto did not have bank accounts carry out banking transactions seamlessly.
'Instant Account Opening': with *966#, account holders and non-account holders can open instant bank accounts with minimum documentation and without physically visiting any of our branches.
'Zenith Cash Out': this service allows for the transfer of cash from any Zenith account holder to any cash recipient. The requirement for this service is a token that can be used to withdraw cash either at the ATM or any of Zenith Bank's branches nationwide.
'Merchant Pay': this service is a collection solution for SMEs and corporate entities to receive real-time payments directly into their bank accounts. Payments are made via USSD or scan to pay – Zenith Bank's QR code payment platform.
We also ensured that other products such as GlobalPay, ZMobile (our mobile banking app), Zenith corporate internet banking, point of sale terminals and our wide array of cards (Mastercard and Visa, Cruz-Card, Eazypay GH Dual Card, GlobalTravelWallet) were also enhanced to provide consumers with a better experience. Following the COVID-19 health and safety protocols outlined by the World Health Organisation (WHO), and in our quest to maintain our core line of business (an essential service required to run the economy of Ghana), we instituted a staff rotation policy with the aim of achieving social distancing to curb the spread of the virus. With the rotation policy, 50 percent of staff worked from home while the rest worked from the premises of the bank nationwide and vice versa on a weekly basis. With this in place, we also enhanced our teleconferencing tools, which we barely used prior to the onset of the disease. Teleconferencing tools such as Zoom and Teams have become our go-to apps for organising meetings, trainings, staff engagements as well as customer interactions.
A proud contribution
To further adhere to health and safety protocols, we provided all our branches nationwide with thermometer guns to check the temperature of staff and customers before entry to the bank's premises. Handwashing units fully equipped with soap, alcohol-based sanitisers and paper towels were also provided at all branches of the bank for both customers and staff. Furthermore, per instructions by the government of Ghana, a 'no mask no entry' directive was strictly followed by every member of staff who was on duty at the bank's premises as well as any customer who visited. To this end, the bank has since the COVID-19 outbreak provided disposable masks for its entire staff daily.
Customers are now more inclined, first, to live a healthy lifestyle and, second, to want to bank in an easy and safe way
In line with our mission "to continue to invest in the best people, technology, and environment to underscore our commitment to achieving customer enthusiasm," we provided substantial financial support towards the nation's fight against the virus. In April 2020, after the first case of the disease had been recorded in March 2020, we donated GHS 1m ($171,500) to the COVID-19 trust fund established by the government of Ghana as our contribution towards the fight against the spread of the virus, as well as to assist with the welfare of the needy and vulnerable in society.
Additionally, the bank made a contributory donation to the Ghana Association of Bankers (GAB). Proceeds from this, together with funds from other banks, were channelled towards donation to the Ghana Private Sector COVID-19 fund to build the Ghana Infectious Diseases Centre, donation of PPEs, masks and other hygiene products to major hospitals in Ghana and feeding of the less privileged during the peak of the pandemic. During the bank's 15th anniversary in September 2020, the staff of the bank embarked on a CSR project themed 'United against COVID-19' where they donated COVID-19 hygiene products to hospitals and orphanages across the nation.
Increase in lending activities
In line with the central bank's directive to lighten the economic burden on bank customers during the pandemic, the following measures were undertaken. The bank rolled out credit packages to ease the impact on businesses and our valued retail customers. We implemented a two percent flat downward review of interest rates for all our retail loans. Customers whose businesses had been impacted by COVID-19 directly and indirectly were also granted moratorium on both principal and interest for tenors ranging between three to six months. To encourage the use of the digital channels and also lighten the burden of our customers, the bank waived all fees for transactions via the following channels for a period of three months; 1) Automated Clearing House (ACH) – bulk upload via internet banking; 2) Ghana Interbank Payment and Settlement Systems (GhIPSS) Instant Pay (GIP); and 3) Mobile money interoperability. In partnership with Prudential Life Insurance, we also provided free COVID-19 cover to our customers who were adversely affected by or had to be hospitalised because of the virus.
Innovative digital products
Financial inclusion continues to form a major part of Zenith Bank's strategy year-on-year. Since its inception, the bank has ensured the continuous rollout of a wide array of innovative digital products and services that are user-friendly and provide total convenience to customers. Digital channels afford the 'unbanked' an opportunity to leapfrog barriers to brick-and-mortar banking – such as cost and infrastructure – that historically have excluded them from the financial system to be able to perform simple banking transactions anytime, anywhere. Zenith Bank was among the first banks in Ghana to launch an app-based mobile banking service. Z-Mobile, which is available on both Android and iOS devices, enables customers to make instant interbank transfers, set up beneficiaries, top up investments, pay utility bills and much more right from their mobile phones.
According to a 2019 report by the World Bank, Ghana is one of the fastest-growing mobile money markets on the African continent. It is estimated that about half of the 20 percent of Ghanaian adults who have mobile money accounts do not have a bank account. This proves that mobile money is not just an enabler of cheaper and more convenient financial services for those who already have access but is also spreading the net to reach those who were previously financially excluded. According to GhIPSS, mobile money interoperability increased by 358 percent in the first quarter of 2020. Our strategic partnerships with major telecommunications and fintech companies have also leveraged mobile banking to reach the population's unbanked citizens. For example, 'Zenith's Bank2Wallet' service enables customers to link their mobile money wallets to their bank in order to make immediate transfers and payments remotely at any time of day.
We have always sought to be the pacesetter in the delivery of superior customer service. To this end, we have put in place strategies that ensure continued enrichment of the customer experience across all touchpoints. Our core service strategy hinges on four key elements: 1) entrenching customer-centricity; 2) consolidating retail and digital banking; 3) empowering staff to live our service tenets; and 4) customer segmentation for enhanced service delivery.
To provide customers with the best experience, we use several analytical tools to measure our performance with regards to how satisfied our customers are with the services rendered. These include the Net Promoter Score (NPS), which measures customer loyalty through the categorisation of customers into three major groups (promoters, passives and detractors), and Customer Satisfaction (CSAT), which defines how happy customers are with the bank's products and services.
We have also continued to enhance our presence on social media platforms like Facebook, Instagram and, recently, Twitter. With the help of daily, weekly, monthly and yearly analytics, this helps us gather useful demographic information about our customers, and most importantly, maintain a solid relationship with clients via the digital space.
Future plans
The pandemic has ushered in a new, digitally oriented way of life for many people here in Ghana and across the world. Customers are now more inclined, first, to live a healthy lifestyle and, second, to want to bank in an easy and safe way. Always committed to developing cutting-edge technologically driven products and services aimed at making banking easy and on-the-go for its customers, we will continue to invest heavily in products and services that ensure that our banking services remain consistent and easily accessible.
We will continue to adapt to the new normal by keeping abreast of current trends and educating our vast clientele on the need to go digital. Zenith Bank in the next year and beyond will remain steadfast in its quest to becoming the banker of first choice to all our customers. Our focus areas thus remain exceptional customer service, strong financial performance, robust digital banking platforms and retail banking structure. In pursuit of these, we will continue to take advantage of the numerous opportunities in the marketplace