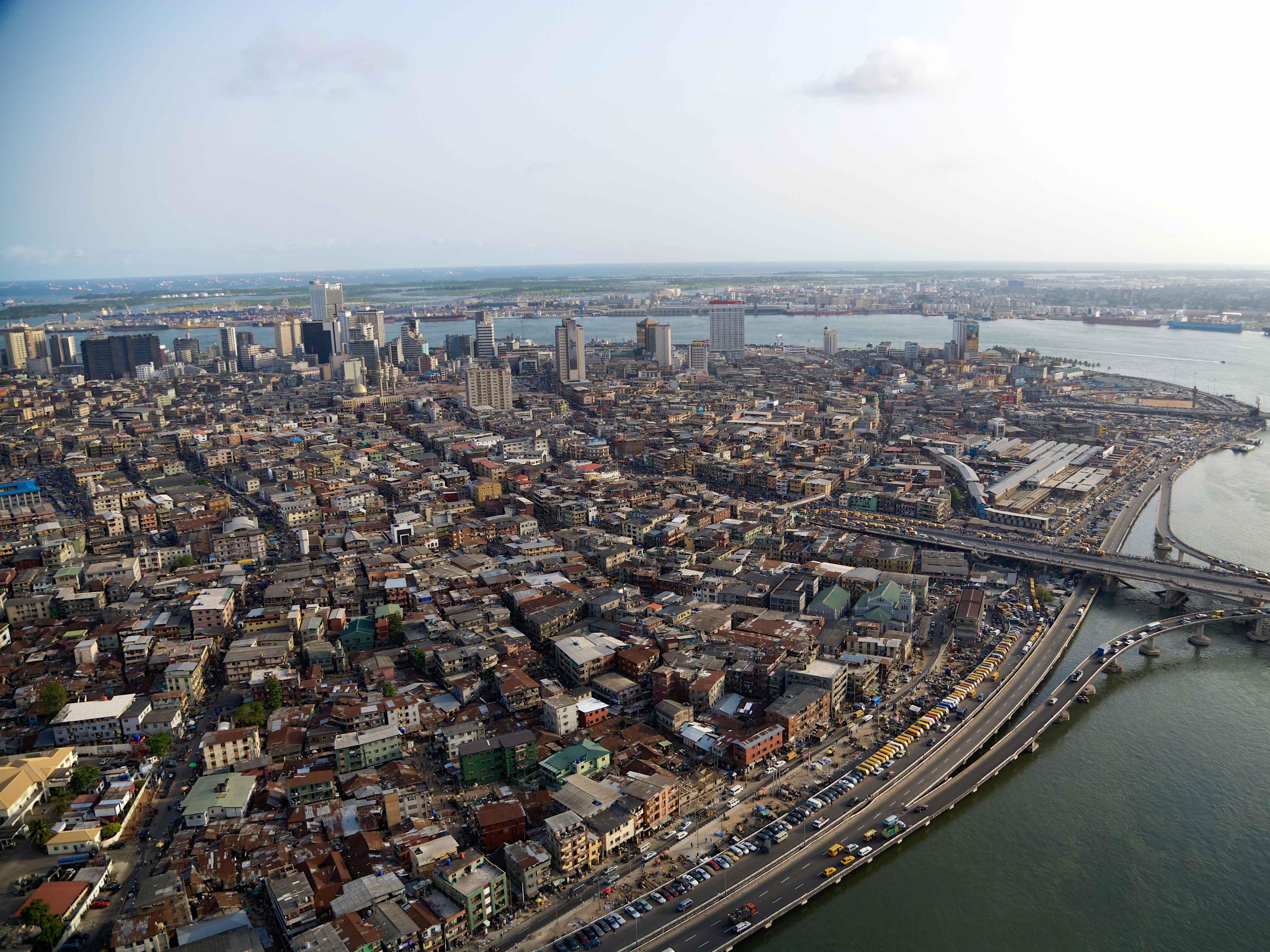 While economic growth in Nigeria was subdued in the first five months of 2019, a gradual improvement in non-oil sectors has brightened the outlook for the rest of the year&nbsp
Author:
Ebenezer Onyeagwu, Group Managing Director and CEO, Zenith Bank
The Nigerian economy faces a unique set of challenges and opportunities. While economic growth was subdued in the first five months of 2019, an uptick in oil revenues and a gradual improvement in non-oil sectors have together brightened the outlook for the rest of the year.
Monetary and fiscal authorities remain tasked with sustaining macroeconomic stability, but interest rates and exchange rates have steadied. Inflationary pressures, which returned at the end of 2018, have stayed relatively constant, while the value of the naira against the US dollar has stabilised, thanks in large part to a significant increase in the nation's external reserves.
What's more, the 2019 budget, which seeks to maintain Nigeria's growth momentum, was recently signed into law. Its implementation is now expected to bring prosperity to the nation. The reappointment of Godwin Emefiele as governor of the Central Bank of Nigeria, meanwhile, has been regarded as a good omen by financial institutions operating in the region, as it will provide a degree of continuity and stability to the market. Despite this increasingly positive outlook, Nigerian banks cannot afford to become complacent. In fact, as change continues to sweep the market, the country's financial institutions will need to adopt a more pragmatic approach to business, or suffer the consequences.
Zenith Bank places a very high premium on its customers' experiences and has worked to ensure that all of its platforms offer a seamless service
The customer is king
Traditionally, the role of a financial institution has always been to accept money from customers and then lend surplus funds. Today, however, customer expectations have expanded the parameters of banks to include the provision of financial and non-financial products. This change has been accelerated by the development of cutting-edge technologies, which have forced previously slow-moving
institutions to invest heavily in infrastructure to stay relevant, let alone competitive.
There are a number of ways in which technology has redefined Nigeria's banking sector. Among the most noticeable has been its impact on brick-and-mortar branches, which are rapidly becoming redundant as online alternatives grow more sophisticated. Put simply, customers can now transfer money or pay for goods with the tap of a button, so the need for in-branch interactions has dwindled.
At Zenith Bank, we place a very high premium on our customers' experiences and have worked to ensure that all of our platforms offer a seamless service. This is reflected in our suite of electronic products, which allow customers to enjoy convenient banking services on the go. For example, we have introduced new payments solutions, including ZedStores on Instagram and the Scan to Pay app, which makes use of QR codes. We also provide electronic mandates for payments on merchant websites, where debits are made against subscribers' accounts.
What's more, prospective customers can now open an account using any of our channels, whether that's through unstructured supplementary service data, our mobile banking app, ATMs or the Zenith website. With an array of e-business products – including our *966# EazyBanking service, which allows users to access Zenith's mobile banking offering without using internet data – transactions have become easier and more convenient. This has helped us to attract new customers as well as retain existing ones, providing a significant boost to our bottom line.
While such tools and software require major investment, they ultimately help banks cut costs by improving efficiency. For instance, technology has reduced the time it takes to process loan applications, improving due diligence at the same time. It has also been instrumental to reinforcing security and has reduced the likelihood of mistakes being made or fraud being committed.
The introduction of these cutting-edge and robust software solutions has allowed Zenith to drastically reduce turnaround and processing times. This has led to a direct increase in customer satisfaction, which in turn impacts profitability and sets the bank apart from its peers. But the biggest aspect of the Nigerian banking sector to be disrupted by technology has to be customer service: in the past, it was difficult for customers to make their voices heard. With the help of technology and social media platforms, however, the customer truly is king.
Taking responsibility
Banks are not only accountable to their customers and shareholders, though: they must also answer to larger societal issues. As this realisation has grown, corporate social responsibility (CSR) has become an essential business practice in the Nigerian banking sector, with many institutions now putting a sizeable portion of their profits towards initiatives that directly impact the communities they operate in. Some of these banks – including Zenith – have gone a step further by publishing sustainability reports in line with global best practices.
Throughout the 2018/19 financial year, Zenith engaged in a number of projects that will continue to benefit local communities in the decades to come. Most recently, we supported the Nigerian Government in its efforts to improve the standard of education and human capital development by hosting capacity building workshops and developing ultramodern IT centres in several educational institutions across the country. We have also encouraged youth development through our support of sport at both a professional and grassroots level. These projects clearly demonstrate our commitment to the ideals and tenets of CSR, which hinge on the 'triple bottom line' of people, planet and profit.
We have also directly contributed to development projects and healthcare delivery causes across the country. These have included the provision of disaster-relief materials – such as mattresses, food items, rechargeable lamps, insecticide-treated mosquito nets and personal care items – to victims of floods in several states of the federation. As well as providing physical assets, Zenith has sought to empower displaced children by offering education and skills programmes.
In addition to making donations to various state governments' security trust funds, Zenith has sponsored numerous summits, conferences and seminars organised by governmental and non-governmental organisations. These investments were targeted at creating platforms to improve policymaking and helping to sustain economic growth at the local, state and federal levels.
Zenith's efforts to engage with the community can be seen in its first ever lifestyle, fashion and entertainment fair, Style by Zenith. The two-day event, which was held in Lagos in late 2018, featured a number of live musical performances from top Nigerian and international artists, as well as a selection of fashion shows, providing a wonderful space for purveyors of lifestyle products and services to interact with the public. The aim of the fair, which is set to become an annual event, was to connect consumers across all demographic segments and facilitate the growth of retail-focused, small-and-
medium-sized businesses in Nigeria.
Catalyst for growth
Zenith has made tremendous progress in its attempts to incorporate sustainability into every aspect of its business operations. In fact, we recently became the first Nigerian bank to audit the carbon emissions of its headquarters across multiple years.
Today, Zenith remains the biggest CSR contributor in the Nigerian financial services industry. Our sustainability and CSR initiatives hinge on the belief that profit should not be the only measure of business performance: instead, balance sheets should reflect institutions' social investments and contributions to inclusive development, as well as their efforts to improve the condition of the environment. At Zenith, our workforce is increasingly aware of and passionate about the wellbeing of the environment and less privileged individuals – this is a natural step towards achieving our overall sustainability objectives.
Sustainability goes beyond a regulatory requirement: it is the springboard into the future we want as a bank. Consequently, Zenith is committed to revising its business processes, products and services to ensure they comply with globally accepted economic, environmental and social standards. With this in mind, our CSR and community investment initiatives align with the United Nations' Sustainable Development Goals, which seek to bring an end to poverty and hunger, protect the planet and create sustainable wealth for all. We will continue to invest in initiatives that help meet these aims and provide long-term benefits to our host communities.
Our vision is to become the leading retail and commercial bank in Nigeria. As an institution, we have done well within the corporate segment and continue to claim more ground in the retail space by providing cutting-edge solutions that cater to the strategic, operational and financial targets of our clients. In the coming years, Zenith's priorities will remain the same as they are now: put simply, we will aim to continually improve our processes and capacities to meet customers' increasing financial needs, sustain high-quality growth through investments, constantly upgrade our IT infrastructure, and invest in human capital.