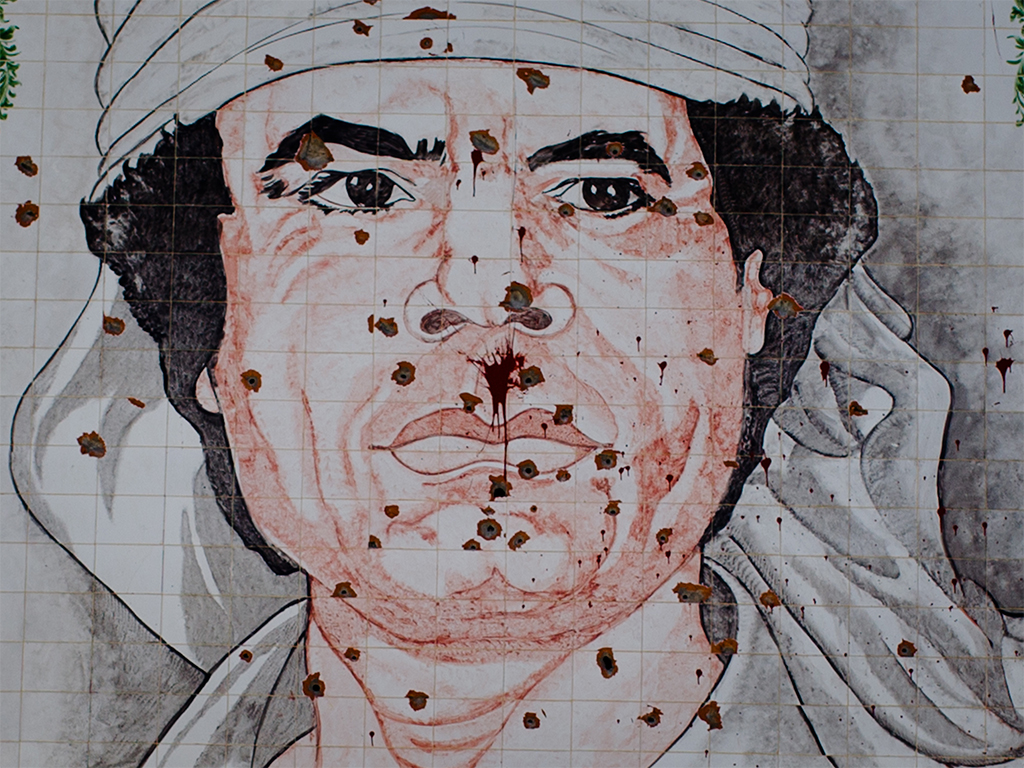 The Libya Investment Authority has accused Société Générale of paying in excesses of £58m in bribes to secure business contracts worth over £2bn during the last few years of the Gaddafi regime&nbsp
A new lawsuit by the Libya Investment Authority (LIA) accuses French banking giant Société Générale of paying in excesses of £58m in bribes in order to secure contracts for business worth over £2bn, in the final years of Muamar Gaddafi's regime.
LIA has brought the case to London, claiming restitution of money lost pertaining to deals completed with Soc Gen between 2007 and 2009. The French institution stands accused of defrauding its Libyan partner by setting up a series of complex derivative schemes that were unprofitable for the LIA, according to court documents seen by the Wall Street Journal.
Allegations of bribery involving foreign banks' activities in Libya have been circulating since 2011, and a series of reports by the WSJ led to the US Securities and Exchange Commission to open an inquest into Soc Gen's and Goldman Sachs' activities in Libya at the end of the 2000s, as a number of international institutions rushed into the country to exploit its financial markets.
Allegations of bribery involving foreign banks' activities in Libya have been circulating since 2011
With the new lawsuit in London, LIA are attempting to nullify deals with Soc Gen originally worth $1.8bn, that have since lost over half of their value after the political revolution toppled Gaddafi's regime in 2011.
In court documents, LIA alleges that Soc Gen paid $58.5m to Leinada Inc, a company owned by Libyan Businessman Walid Giamhi in Panama. Giamhi is said to be a personal friend of the Gaddafi family, though his lawyer in Dubai, where he is based, told the WSJ that bribery allegations were "completely false".
The money paid by Soc Gen to Leinada was ostensibly for advisory services relating to derivative trades the French bank undertook with LIA, the sovereign-fund claims in their court filings. IT further alleges that Leinada could not have provided the type of expertise required to assist on those deals. LIA claims that as a consequence, it suffered heavy losses in deals involving Soc Gen, and is now seeking to have the deal voided in order to recoup money paid to Leinada, as well as damages for Soc Gen's alleged fraud.
"This claim, together with the one against Goldman Sachs that was initiated in January 2014, reflects the desire of the LIA's new board of directors to redress previous wrongs and seek the recovery of these substantial funds as it seeks to invest and generate wealth for the people of Libya," AbdulMagid Breish, chairman of the LIA told the FT.
"The former Libyan regime left behind many challenges in its wake. The LIA is resolved to address these challenges, and to develop a new strategy for the future. The board has embarked on a short to medium-term transformation program to strengthen the LIA and to enhance its corporate governance in accordance with best practices, enabling the institution to invest wisely for the future."
Soc Gen has refuted any allegations of wrongdoing. "Société Générale contests the unfounded allegations in the LIA's complaint," a spokeswoman for the bank said in an emailed statement to Reuters.