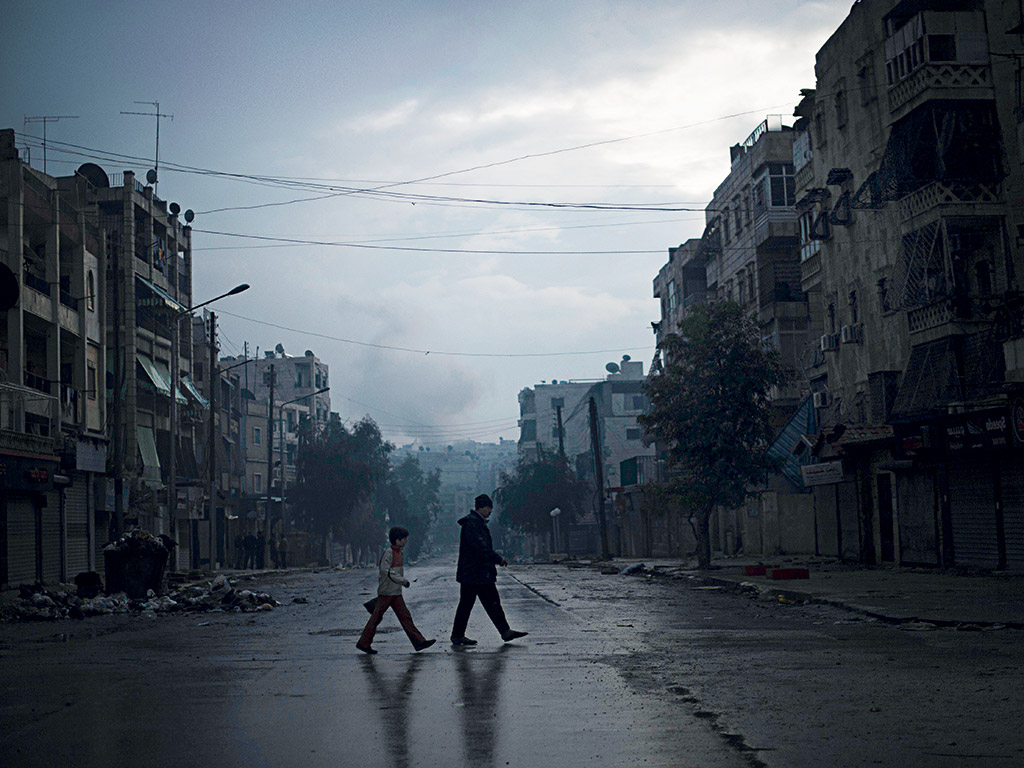 Sanctions placed on Syria have done more than cramp President Assad's style; they have ground business in the country to a halt. Resultantly, the Syrian economy has plummeted to what it was at the end of the 1960s&nbsp
Despite their mixed reception and contested effectiveness, economic sanctions have a long and prolific history. Used as far back as ancient Athens, with, admittedly, mixed results, they are seen in modern times as a stop-gap to avoid real military conflict. The theory behind them is sound – punish a country for internal aggression, military 'adventures' or policymaking that the wider international community finds objectionable.
Yet traditionally, institutionally endorsed sanctions, such as those utilised by the UN since 1990, have been largely ineffective. The UN has been accused of lagging behind in imposing sanctions in the past, and only using them as a reactionary measure. Unfortunately, a vicious cycle can rapidly form: if sanctions are only ever placed on a country under totalitarian control, then the regime can normally deflect the bulk of the punishment onto its citizens.
As current issues between Russia and Ukraine bring these measures back into the spotlight, the civil war in Syria still rages on and the Al-Assad regime's institutions and officials are still subject to near-worldwide sanctions. Condemnation was piled on the Syrian government very rapidly, but the conflict has all but faded from the news. Despite this, the sanctions still go on – trade embargoes, financial sanctions and other national controls. As the big diplomatic players levy some of these measures on Russia, it is perhaps time to evaluate the breadth, legality and, moreover, the effect of the sanctions on Syria as it struggles with civil war.
Marco Velásquez Ruiz, LL.M and PhD Candidate at Osgoode Law School, York University in Toronto, who has published analysis of economic sanctions in the framework of international law, says that the premise behind the usage of sanctions is very clear. Speaking to World Finance, Velásquez Ruiz said: "In the context of international relations, the imposition of sanctions has traditionally been used as a manoeuvre to punish the conduct of a state that is considered contrary to the interests of a state, a group of states or the 'international community as a whole', and eventually create incentives for a shift in such behaviour."
Sanctioned individuals
Adib Mayaleh

Governor of the Central Bank of Syria, Adib Mayaleh finds himself included on the international sanction list. Mayaleh has presided over the bank since 2005 and has been fighting to stabilise Syria's currency and gold reserves. During his tenure the bank has also enacted several reforms in an attempt to bolster financial stability through more active participation. Perhaps Mayaleh's most significant achievement during his time in charge has been the signing of a $3.6bn credit line from Iran to prop up Syria's war-torn economy and buy oil products.
Rami Makhlouf

Syria's wealthiest and most powerful businessman, with an estimated net worth of $5bn, Rami Makhlouf is also President Assad's cousin and close ally. In 2011 The FT reported that Makhlouf controlled almost 60 percent of Syria's economy thanks to his web of businesses, which includes banking, real estate, and one of Syria's two mobile phone providers, Syriatel. A member of President Assad's inner circle, Makhlouf has been accused of directly encouraging pro-government rallies by providing flags, food and other boons to people to get them to participate.
Asma Al-Assad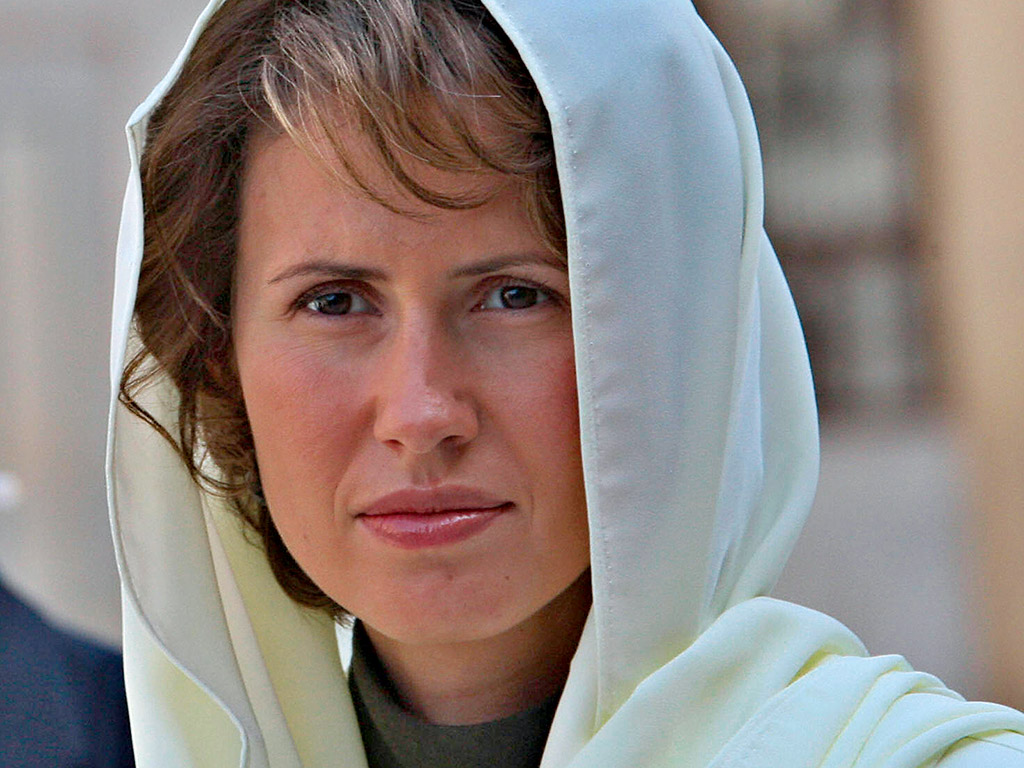 Syria's First Lady, Asma Al-Assad was included on a list of new sanctions in 2013. She was raised and educated in the UK and has a degree in computer science from King's College London. Asma married Bashar Al-Assad in 2000. Reported to be an extravagant shopper, the sanctions against her include EU travel bans and measures to stop her seeking material assistance abroad. In October 2013 she made a public appearance and denied claims that she had fled the country, saying that she "was here yesterday, I'm here today and I will be here tomorrow."
Banking on sanctions
Sanctions are not new for Syria. The US has imposed them in one way or another on its regimes from as far back as 1986. It doesn't seem like they will be going away either, as diplomatic relations between the country and much of the West have been virtually non-existent since the start of the civil war in 2011. The range of punitive measures is broad, ranging from restricted trade to asset freezes on some of the Assad regime's most prominent members and companies known to support the government.
Also included are some of Syria's state-run banks, such as the Agricultural Co-Operative Bank and the Commercial Bank of Syria, both of whom are suspected to provide direct financial backing for the regime. The Central Bank of Syria hasn't been spared either; both the institution and its governor find themselves unable to move assets overseas. Also prohibited as part of a large package of sanctions on the central bank is a ban on trading in Syrian-denominated cash and also a ban on trading in gold or other precious metals.
Although there had also previously been an arms embargo on the nation – both for the regime and the rebels – this was lifted by the EU in May of last year. The British government, however, has decided to impose national controls on certain equipment that was previously embargoed if the equipment could be used for "internal repression". Although this could be good news for the opposition, no official statement from the EU has suggested the possibility of supplying arms to fuel the conflict.
Meanwhile, other financial sanctions continue to be in place across the EU. Most notably, "import, purchase, transport and financial assistance of Syrian crude oil or petroleum products" continue to be sanctioned.
The sanctions have had a dramatic effect on the Syrian economy, reversing the growth made over the last decade. Of course, the existence of a functioning economy is academic in a nation as war-torn as Syria, but beyond the warfare it is the Syrian citizens who must live with the outcome. The private research group Syrian Centre for Policy Research said in a recent report that the country had lost nearly 40 years of economic development and accumulation of capital. The wealth in the country at the moment is around the level it was at the end of the 1960s.
Down to business
Sanctions have not just been restricted to the EU, of course. The Arab League, the regional organisation of 21 member states, has excluded Syria and has placed their own punishments on the country. There are asset freezes and arms embargoes, as well as several more severe measures in response to alleged government atrocities. Syrian officials and VIPs are banned from travelling to Arab states, and flights from Arab airlines to and from Syria are also suspended. President Assad himself, however, and some other key officials, are not featured on the list. This is so that he can be allowed to make international appearances if needed, or to give room for the regime to leave power and seek asylum in a neighbouring nation.
More drastically, the Arab League has suspended all dealings with the Syrian central bank and state-owned banks, and all financial dealings and trade agreements have been halted. Moreover, Arab financing of Syrian projects, mainly infrastructure upgrades that the country desperately needs, have also been suspended. Unfortunately for Syria's people, the cumulative consequence of all these sanctions, both from the Arab League and the wider international community, has, in effect, turned Syria into a pariah nation.
All of this has had a catastrophic effect on the lives of Syria's businessmen and women, to whom the bulk of the damage from the sanctions has been deferred. There is simply no safe place for investment, and nor is the Syrian pound a safe option; between the sanctions and the conflict, there is nowhere to go. As foreign currency reserves dwindle, more and more the country finds itself between a rock and a hard place, needing money to resolve some of the core humanitarian issues of the conflict, but without a steady supply of income thanks to external pressure.
The sanctions have had a dramatic effect on the Syrian economy, reversing the growth made over the last decade
Although there are humanitarian exemptions, these have been a sticking point, both in Syria and historically. A UN document entitled Promotion and Protection of the Rights of Children writes that "humanitarian exemptions tend to be ambiguous and interpreted arbitrarily and inconsistently… confusion and denial of requests to import essential humanitarian goods can cause resource shortages. While these effects might seem to be spread evenly across the target populations, they inevitably fall most heavily on the poor."
It is especially damaging for cities like Aleppo and Damascus, where massive investment in the past decade had not only made them hubs of innovation, but also relatively free forums, both politically and socially. The northern city of Aleppo, Syria's biggest, has been fought over bitterly. Rebels now control half of the city but much of it has been turned to rubble as shelling from both sides destroys both historical and economic sites of value. Another result of the conflict has been the mass evacuation of Syria's best and brightest. Scientists, business leaders and technological innovators have all fled, trying to escape the conflict.
The new normal
It is a mighty fall for the country; on paper Syria has one of the most developed social safety-net programmes in the Arab world. Historically, citizens have enjoyed free healthcare, free education and subsidised staple foods. The outbreak of civil war has stopped all of these programmes, putting Syria's poor in real danger. A comprehensive safety net matters little now in a country with dwindling infrastructure and spiralling inflation; a country where hospitals are used to treat the war-wounded and schools used to house thousands of war orphans displaced by the conflict.
Banned items for import into Syria
Protection and detection equipment such as gas masks and protective suits
Chemical manufacturing facilities such as reaction vessels and storage tanks
Human, animal and plant pathogens, for example certain viruses, bacteria and toxins
Caviar, truffles and cigars with a sales price exceeding $13.80 per item
Wines and spirits (with a sales price exceeding $69 per litre)
Leather goods (sales price above $276), garments and shoes (items above $829)
Jewellery, gems and pearls; tableware, clocks and watches (above €500), lead crystal glassware (above $276)
Luxury vehicles, planes and boats
New vehicles (above $35000
Prohibition on the trade of gold, precious metals and diamonds
As for the legalities of sanctions, the UN Charter is quite clear. UN Sanctions can only be issued by the Security Council and members have to make best efforts to comply if requested. Article 41 of the UN Charter reads: "The UN Security Council may decide what measures not involving the use of armed force are to be employed to give effect to its decisions, and it may call upon the members of the UN to apply such measures."
Article 39 is very clear that any sanctions must be imposed to keep or restore international peace. As for individual nations, the prerogative lies with them, and the legality is generally flexible and indistinct. For example, the US embargo of Cuba, in place since the Cold War, has drawn very little critique; indeed, for both countries it has become the status quo. In cases such as Syria's, where the international community has condemned the Assad regime almost universally, it is a little clearer cut. The problem comes when sovereign law – that of the countries imposing the sanctions – overlaps with fundamental laws, like the Universal Declaration of Human Rights. Because of this overlap, the true legality of sanctions is hard to define and it is even harder to decide when sanctions go too far.
Speaking on legality, Velásquez Ruiz agrees that sanctions are hard to define, saying: "Sanctions are permitted by International Law (UN Charter) but have limits; on the one hand, the ones included in the charter (types of sanctions, how they must be enacted and applied and their compliance with the UN principles and purposes, also contained there), and on the other, restrictions imposed by other international legal norms, such as human rights, international humanitarian law, international criminal law and international development law. Since a sanction represents the use of force – perhaps not physical violence but certainly a coercive-oriented action that generates pressure on a state – the delimitation of its content and scope is critical."
In the past, however, there has been a recognisable effect of sanctions. For example, in the wake of the Gulf War, continued sanctions on Saddam Hussein's regime wiped 10 percent of Iraq's GDP according to official UN estimates. Truthfully, the full cost of the Syrian conflict may never be calculated; indeed, it is impossible to even see an end to the civil war. That must happen before Syria and whoever controls it are able to consider repairing the deep wounds the country has been dealt.