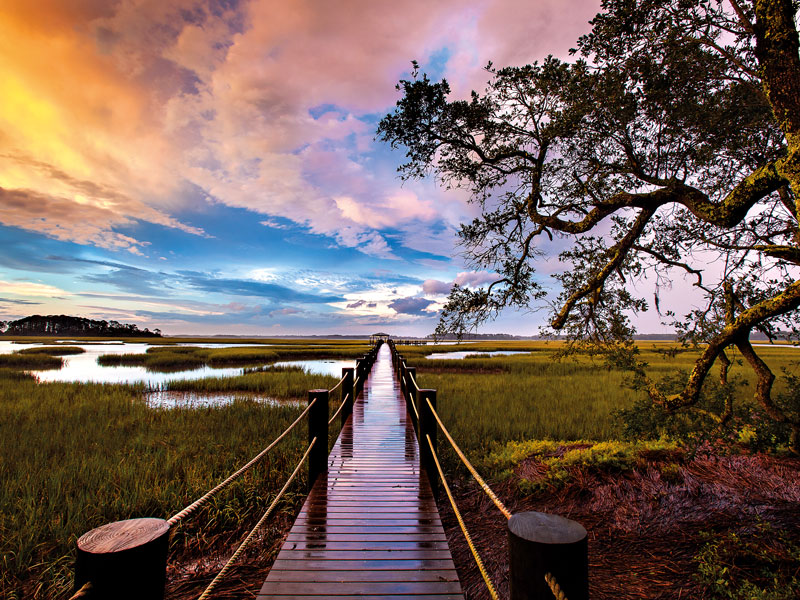 &nbsp
Author:
Jeff Householder, President and Chief Executive Officer, Chesapeake Utilities Corporation
December 15, 2022
Energy is the driving force behind many of the economic and societal benefits we all enjoy today. It is fundamental to achieving the broader community sustainability and improved economic conditions we all seek. But these benefits have come at a grave cost to our planet.
Now our challenge, as a company, an industry and a society, is to ensure that we work together to protect the Earth for future generations. To do so, we must support conservation, expand renewable energy deployment and ensure prudent use of our energy resources. If we are to continue improving people's lives and driving positive societal impacts, we must find a responsible transition and timeline to a lower carbon economy that reasonably balances the interests of all stakeholders: customers, communities, employees and investors. Chesapeake Utilities Corporation has a key role to play.
We're a diversified energy delivery company, listed on the New York Stock Exchange and offering sustainable energy solutions through natural gas transmission and distribution, electricity generation and distribution, propane gas distribution, mobile compressed natural gas utility services and solutions, and other businesses.
Chesapeake Utilities has a long history of supporting sustainability initiatives, and we recognise that we live in a world where there is much more work to do. Over the past few years, we have increasingly emphasised environmental, social and governance (ESG) considerations as essential factors in assessing performance and future opportunities. In an industry transitioning to lower carbon, ESG offers energy delivery companies an opportunity for sustainable investment. We can do the right thing for society and the environment while continuing to deliver results for our shareholders.
Over the past decade, we've achieved industry-leading growth and financial performance – this has only been possible because we deliver on our commitments. If we say we are going to do something, we do it. In ESG terms, this means leading the transition to a lower-carbon future, promoting a diverse and inclusive workplace, furthering the sustainability of the communities we serve and operating our businesses with integrity and the highest ethical standards.
A team effort
The collaboration of our team, in coordination with the oversight of our board and its committees, is reflected throughout our disciplined approach to how we conduct business and our decision-making process. That collaboration has resulted in ESG being interwoven in our strategic plan, enterprise risk management models, business trends and development opportunities, executive compensation programme and business practices.
We must find a responsible transition and timeline to a lower carbon economy
In our more than 160 years of operations, we've earned a reputation as a good corporate citizen. Our employees are valued and respected contributors to both our team and the communities where we live and work. Chesapeake Utilities' employee-centred culture attracts, develops and retains high-functioning and diverse team members who share the values that drive our business. We see the benefits of encouraging diverse ideas and solutions from our employees, who are empowered to participate in our strategy development and decision making. We understand that investing in the development of our people encourages ingenuity and creative problem solving.
We prioritise team members as our greatest asset. Without great people, you have no chance of becoming a great company. Our exceptional growth and performance are entirely related to how our team members serve customers, build infrastructure, develop projects and support our business. Each member of our organisation plays an important role in the company's success. I'm honoured to lead a team that makes a meaningful difference everywhere they live and work.
Chesapeake Utilities' focus on people extends beyond our company too. We have been significant financial supporters of local communities and charitable organisations. Through our SHARING Fund programme, we help eligible customers facing financial hardship and provide grants for appliance purchases and repairs for those who qualify. Additionally, in support of our commitment to the communities we serve, we continue our decades-long energy conservation programme that serves customers in Florida; the programme includes energy audits at no cost to the customer for homes and commercial properties upon request.
Advancing sustainable energy
When it comes to environmental impact, our energy delivery businesses have been part of the largest reduction in carbon emissions in US history, as we, and others in the industry, have displaced more carbon-intensive fuels with natural gas and propane. Our electric utility has virtually eliminated wholesale purchases of coal and oil-generated power. All our operations have assessed opportunities to reduce emissions, and we are actively engaged in several projects that will continue to lower our internal carbon output.
We are working hard to develop waste-to-energy production facilities that improve agricultural and landfill environmental conditions in our service areas and produce renewable natural gas (RNG). Beyond potential financial support, Chesapeake Utilities contributes significant energy market and project management expertise to waste-to-energy projects. The physical assets of our energy delivery businesses are also available to transport RNG, provide conventional gas service, operate gas processing facilities or build solar or combined heat and power (CHP) electric generation. Long-term, the projects we support will play an important role in advancing sustainable energy and offer our company an economically sound business opportunity.
Last year, for example, we announced the completion of a 33-mile pipeline project to transport RNG to Aspire Energy, our natural gas infrastructure business unit in Ohio. We worked closely with Fortistar LLC, which developed the RNG production project in conjunction with landfill operator Rumpke Waste & Recycling at one of its landfill sites in Shiloh, Ohio. The project captures more than 20,000 tonnes of methane per year. RNG from the landfill is transported by Aspire Energy and dispensed in compressed natural gas (CNG) vehicle fuelling stations by a Fortistar affiliate. The landfill produces enough RNG to displace approximately 6.9 million gallons of gas equivalents (GGE) per year; that's enough to fuel 725 biofuel trucks.
We also announced the grand opening of a CNG fuelling station in Savannah, Georgia. When CNG vehicles are fuelled with RNG, the greenhouse gas emissions are reduced by up to 90 percent or can even be carbon negative, depending on the source of the RNG. Our Marlin Compression affiliate contracted with Southern Company Gas to construct the facility, which is one of the largest public access CNG stations on the East Coast. It is located at the newly constructed Port Fuel Center, less than one mile from the Port of Savannah. The port moved 479,700 shipping containers in January 2022. The trucks make their way in and out of the port, driving right by the station. A new 1.2 million-square-mile distribution centre is 100m from the station. We are working to provide an RNG fuelling option at the site.
This new CNG station opened in the second quarter of 2022. In September 2022, Marlin Compression and the Port Fuel Center received a CNG Implementation Energy Matters Award. The award was presented by Georgia Public Service Commission Vice Chairman Tim Echols during the Clean Energy Roadshow at Savannah State University in Savannah, Georgia, and recognises environmental excellence throughout the state of Georgia.
Without great people, you have no chance of becoming a great company
Our Economic Development programme identifies business initiatives to provide innovative energy options and resources for our customers and communities. We engage with government and community officials – at federal, state and local level – to plan, develop and expand energy solutions that help promote sustainable growth opportunities and environmental benefits within our communities.
These projects often involve several subsidiaries and business units under the Chesapeake Utilities Corporation umbrella. For example, a collaborative effort led to our subsidiary Eastern Shore Natural Gas Company (ESNG) extending natural gas to Somerset County, Maryland; one of only three counties in the state without access to natural gas. The Somerset extension is supporting economic development in local communities and provides an immediate opportunity to decrease greenhouse gas emissions by displacing fuel oil and wood chips as energy sources.
Continued corporate governance
Our strong corporate governance supports the company's many growth initiatives and is embedded in our way of doing business. We engage at all levels to provide transparency and promote accountability to our shareholders, employees, regulators and other stakeholders about the way we operate.
We are grateful to have been recognised as Best for Corporate Governance in the United States in the World Finance Corporate Governance Awards. It lauds the leadership of our board of directors, the active engagement of our teams across the enterprise and the capabilities and professionalism of our governance team to adapt and perform at the highest levels. We are truly honoured to receive this recognition and will continue doing all we can to contribute to greater sustainability and societal advancement.