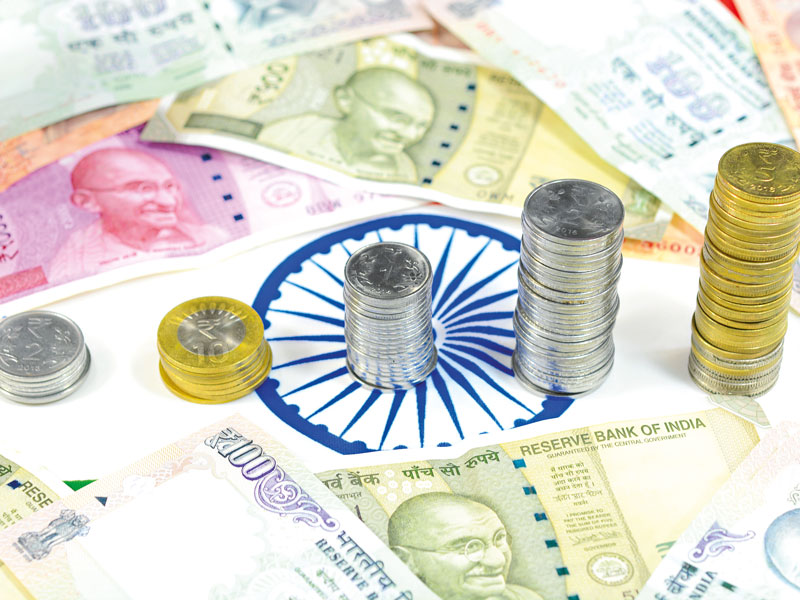 &nbsp
OctaFX is a global broker that has been providing online trading services worldwide since 2011. Looking back on 2021, OctaFX, its departments, as well as its growing community, have much to be proud of and look forward to. Our company maintained its focus on helping clients to achieve their investment goals by providing its services and tools even during the tightest pandemic restrictions.
As a result, the fintech company added many accolades to its name, such as receiving international recognition as the 'Best Forex Broker, India' – awarded by World Finance. This reflects 12 months during which the company considerably improved OctaFX's product, refining it for its clients, bringing a closer, more personable relationship, and making the product experience even more accessible and inspiring for new customers.
The product
The trading mechanics became even more convenient and relevant to our customers' needs. The launch of the OctaFX trading app for Apple iOS certainly resonated with the trader community too, as it has already been installed more than 400,000 times. In 2021, we added new trading instruments (including many new cryptocurrencies, among them a few classic altcoins like Bitcoin Cash and Ripple, as well as national currencies like the Mexican peso and the South African rand) and raised the leverage for all our cryptocurrency pairs from 1:10 to a more competitive ratio of 1:25.
Furthermore, OctaFX upgraded its copy trading option's rating and risk calculation system, providing a better, more elegant user experience. Receiving the 'Best Forex Copy Trading Platform' by FxScouts two years in a row (2020, 2021) is a testament to this progress.
Also, the 2022 launch of a 24/7 crypto trading schedule and – as alluded to above – the addition of 25 new cryptocurrency assets to its trading pool has raised the ability for us to stay competitive in an ever-changing and innovative blockchain market.
Our customer support handled 3.5 million client chats this year. We have improved, simplified and accelerated the operation of this essential service with the aid of upgraded artificial intelligence.
To illustrate this, the new system helped to close over 30,000 requests without a support agent, contributing to the company's ability to interact with its clients in real-time.
Education still the key to success
Where would financial sovereignty be without its most beneficial asset? The company openly affirms that education is one of the core values it wants to expand and increase. In order to do so, OctaFX initiated the 'ask to bid' as well as the 'learn to trade' YouTube shows in India. While both feature Indian celebrities, the latter gave newcomers the opportunity to learn the art of trading alongside their favourite rookie celebrities. Both educational shows have garnered positive feedback from participants.
The company openly affirms that education is one of the core values it wants to expand and increase
We managed to increase our average of organised online events to over 50. Having installed courses in English in several African countries and the ones in Spanish in Mexico shows the spreading geographical reach of our financial training webinars and popular OctaFX Q&A sessions. The financial expert and trading specialist Manesh Patel has excelled in these kinds of high-quality sessions, by offering them in Hindi.
CSR as a 'badge of honour'
Since its inception, charity and humanitarian aid have always played an essential role in our corporate organisation and activity. Some of the most crucial partnerships that assisted OctaFX in providing essential humanitarian support were accomplished with the Hemkunt Foundation. Among them was a project to distribute medical equipment to hospitals in Delhi, Gurgaon, Mumbai and Bangalore – in times when the COVID-19 pandemic was at its most rampant.
Another undertaking was the support for the construction of an educational centre in Khandwa, Madhya Pradesh. That way, the local community received a place for vocational training that is able to house up to 1,100 participants. Together with the projects from other Asian regions, 15 independent humanitarian initiatives in the course of the past year alone were erected.
New frontiers
The company expanded its reach and profile as a mere broker, already proficient as an innovative and trustworthy player in the investment industry, to growing into a comprehensive investment partner this year – helping every participant of its services reach their investment goals.
We endeavour to stand shoulder to shoulder with our clients, enduring the ups and downs of the market, helping individual growth by sharing vital information, and collaborating with the industry's best educators and experts. They have unveiled their most inspiring stories with the OctaFX community.
In India, OctaFX managed to capture the 'Best Forex Broker India 2021' award and the 'Best Forex Broker Asia 2021' award by Global Business Review Magazine and Global Banking and Finance Review, respectively.
These awards recognise the major achievements we continue to make, improving the product, making it better, simpler, and more convenient – the way the customer demanded it to be. An exciting and ever-evolving learning curve appears to have materialised between us and our trading community in India.
One that helped both sides to develop a more intricate investor mindset and a deeper analytical approach: a strong investment strategy. India – as a key Asian and world politics player – is on the brink of important and unique economic developments, for which the OctaFX team continues to express deeply rooted enthusiasm to be part of.