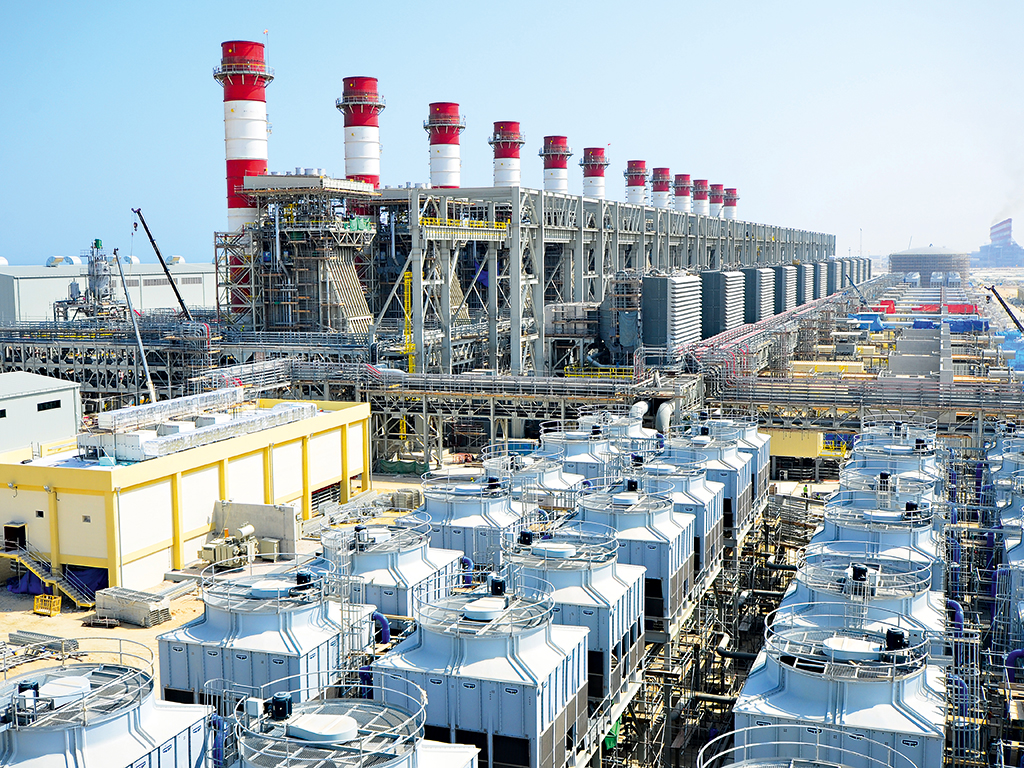 The Marafiq Jubail Independent Water and Power Project: a 2,700MW gas-fired and 800,000m3/d Multi Effect Desalination power plant in Jubail, Saudi Arabia&nbsp
Interview with:
Paddy Padmanathan, President and CEO, ACWA Power
September 2, 2014
For ACWA Power, it is not enough to provide clean water and electricity to people: the company is also concerned with the social and economic development of the communities in which it operates. Based in Saudi Arabia, it is an international developer, investor and operator of power and desalinated water plants, and a corporate social responsibility force in the region, ensuring that the needs of the population are being met.
It invests in a number of public and private partnerships with the Saudi government, aiming to empower communities by meeting all their growth demands when it comes to water and power. Paddy Padmanathan, President and CEO of ACWA Power, spoke to World Finance about sustainability, social economic development, and ACWA Power's plans for the future.
What initially attracted the firm to projects such as the Higher Institute for Water Power and Technologies (HIWPT)?
The primary objective of the institute is to enable Saudi Arabia's power generation and water desalination sector to be staffed by homegrown, first-rate operators and technicians. With this in mind, it is our intent to ensure that from the outset the institute becomes a thriving and self-sustaining place that inspires young Saudis to enter the power and water sector, allowing it to become the polytechnic of choice for trainees and employers, based on reputation and quality.
ACWA Power net income:
2011
SAR 280m
2012
SAR 331m
2013
SAR 459m
Clearly the institute will also therefore contribute to the creation of an employable pool of skilled resources, and given the shortage of these resources in this sector will directly impact on reducing the high unemployment problem in the kingdom.
As a business that is investing billions of dollars up front and collecting our investment back by selling electricity at a few cents per kWh and/or desalinated water at a few cents per litre over 20-25-year contracts, the sustainability of the markets we operate in and the social and economic development of the communities who ultimately consume what we supply is absolutely critical to ACWA Power. This is what will ensure continued affordability of and willingness to pay for the water and electricity we produce, which in turn will ensure we get the reasonable level of return we are seeking on the investment we make.
ACWA Power therefore ensures from the outset that in making our investment, in getting the electricity and desalinated water plants built and then subsequently over 20-25 years operating and maintaining them, we maximise the opportunity to retain as much value as possible in the local economy and generate the maximum possible true value by creating employment opportunities for the local people. In addition, ACWA Power sets aside a portion of its revenue to support community development activity, wherever our assets are located, all with the mindset of ensuring increasing the health, wealth and happiness levels of the communities within which our plants are located.
Quite apart from all this, given that we need to sustain our operations at the plant for 20-25 years, in the long-run we also need to focus on how best to ensure a reliable source of skilled professionals we require to operate and maintain our plants and quite clearly this means looking towards the citizens of the country rather than expatriate workers.
As we started to build our business in the Kingdom of Saudi Arabia (and now we are seeing something similar in other geographies that we are operating in) we saw a significant skills shortage, particularly at the technician level; the much-needed skillset to operate and maintain our power generation and desalinated water production plants.
We thus decided that we should help ourselves and fulfil our own objective of local employment creation and value retention in the local economy by establishing a training school focused on delivering what we need.
What influence do you believe it will have on the local population?
HIWPT is selectively recruiting promising school leavers to sponsor for training, thus empowering local communities. The sponsoring companies also offer all the trainees at the institute employment contracts with guaranteed jobs upon satisfactory completion of the 30-month programme. Thus, on graduation, they return to their communities and take up employment at the nearby power or desalination plant to start a meaningful and stable career.
Currently, the majority of teachers are English-speaking foreign nationals, as all training is delivered in English. In due course, the intention is also to encourage the development of a group of local trainers to consolidate the sustainability of the institute itself.
Are there any other organisations involved?
While ACWA Power originated the concept, established the need and funded the development of the institute from the business plan to curriculum structure, the value of partnership with a wider stakeholder community was recognised. Today, the initiative's success is very much based on strategic partnerships spanning from government authorities involved in promoting and funding technician training, to water and power infrastructure sector participants, industry leaders and plant operators. The board of directors includes representatives from two governmental departments and four sector partners, with trainees coming from 14 different enterprises involved in the power, water and utility service provision sectors.
What is your relationship with the government on the project?
The initiative started by ACWA Power was ultimately translated into an agreement with the Saudi Arabian Technical and Vocational Training Corporation (TVTC) in 2008. The outcome was a strategic partnership programme between the private and public sectors to jointly establish HIWPT in Rabigh, and as such the institute is well positioned to meet the overall objectives of the government: to promote skills development and create local jobs.
How long will the institute last?
HIWPT is not an initiative with an expiry date. Indeed, it has been purposefully established as a non-profit, self-funding enterprise to ensure its sustainability as a valued sector and community resource. The initial focus has been on maturing the vocational training programme for school leavers starting on their apprenticeship career as technicians and operators.
Future plans aim to broaden the training programme to offer short technical and safety courses that will provide both entry level and more advanced training to the entire network of industries along the Red Sea coast. The success of this initiative has given sufficient confidence for HIWPT to expand its student intake numbers, and to facilitate this the TVTC has made a budgetary commitment of $70m to construct a 40,000sq m campus with trainee and teacher accommodation at Rabigh, with a target opening date of September 2017.
Was Rabigh chosen for a particular reason?
Recognising that electricity generation and desalinated water production plants are usually located at remote sites and operation and maintenance staff need to commit to being located at those sites for medium-to-long durations, a conscious decision was made at the outset to select trainees from remote locations, preferably from communities located in the vicinity of plant sites, and to locate the institute itself away from glamorous urban conurbation so as to minimise the risk of trainees being tempted to seek employment opportunities in the urban areas. The peri-urban area of Rabigh was also selected as it is conveniently located within reasonable distance of six of ACWA Power's own desalinated water production and electricity generation facilities and the head offices both of our operations and those of our maintenance subsidiary company.
Do you have any plans for similar initiatives?
We have used the experience gained from HIWPT to guide our training and socio-economic plans in each country that we are expanding our portfolio of electricity generation and desalinated water production assets into. Thus, attached to our concentrated solar power plant project in Morocco, Noor 1; at the Bokpoort Concentrated Solar Power Project in South Africa; and the coal fired power plant being developed at Moatize in Mozambique, we are already considering the initiation of similar training facilities. In the interim at all these locations we have already embarked on local community development initiatives, many of them focused on construction skills development to enable the sites to benefit from the opportunities offered by these very large scale construction programmes.