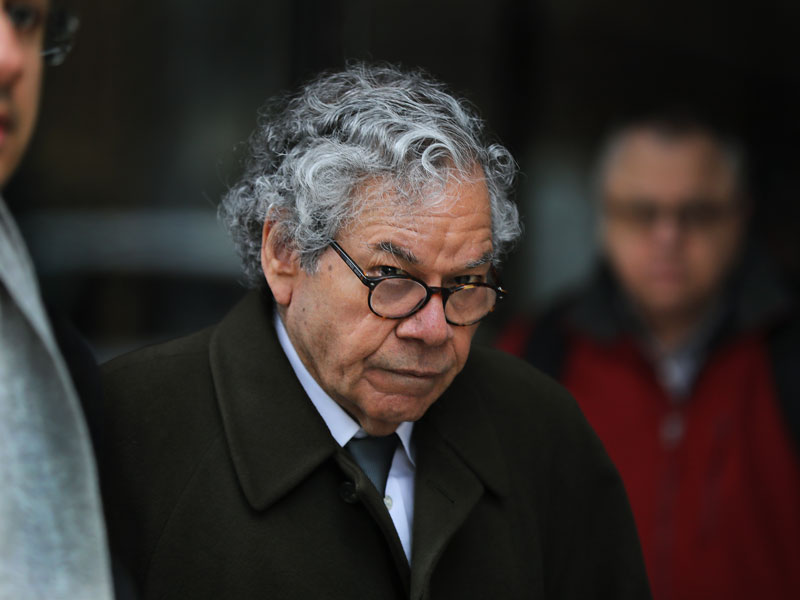 The conviction of John Kapoor is expected to set the stage for prosecutors to pursue criminal action against other pharmaceutical executives for their part in the opioid crisis&nbsp
Founder of Insys Therapeutics John Kapoor has been found guilty of bribery in the first conviction of a pharmaceutical boss over the US opioid crisis.
Kapoor's conviction is the first major criminal conviction in a crisis that has claimed the lives of over 400,000 people in twenty years
A Boston jury found that Kapoor and four colleagues conspired to bribe doctors to prescribe highly addictive opioid-based painkillers, often to patients who did not need them.
Kapoor himself was also found guilty of defrauding insurance companies in order to boost sales for the company's fentanyl-based spray, Subsys. Fentanyl is a synthetic opioid that is 50 to 100 times stronger than morphine.
Subsys was initially approved for terminal cancer patients, but the court heard that the company pushed their product towards those with chronic, non-life threatening pain, widening their target market and potential revenue. As a result, sales of the drug rose from $14m in 2012 to almost $500m in 2017.  Prosecutors claimed that the company's aggressive promotion strategy fuelled an addiction epidemic.
During the trial, the court was shown documents detailing bribes paid to doctors and the company's profit gain as a result. In one particular example, Insys paid almost $260,000 to two New York doctors in exchange for them writing more than $6m worth of Subsys prescriptions in 2014.
The company also organised so-called educational seminars, for which doctors were paid more than $1m to give presentations on the necessity of Subsys, the court heard. These events took place in costly New York restaurants, and were followed by company sales reps taking doctors to strip clubs and bars.
Prosecutors said that Kapoor and other Insys executives were motivated by greed, and paid little regard to potential harm to patients. "These patients were used. Their pain was exploited," US attorney Nathaniel Yeager told the court.
Kapoor, who was arrested in 2017 on the same day that Donald Trump declared the opioid crisis a national emergency, now faces up to 20 years in prison. The 75-year-old, whose net worth was estimated to be $1.8bn by Forbes in 2018, plans to appeal the verdict.
Kapoor's conviction is the first major criminal conviction in a crisis that has claimed the lives of over 400,000 people in the last twenty years. The addiction epidemic began as a result of overprescription of opioid-based drugs such as OxyContin for chronic pain conditions, fuelled by aggressive marketing tactics from large pharmaceutical firms. When doctors began to scale back on prescribing, those already hooked on the highly addictive painkillers looked to the illegal drugs market for a new fix.
Legal pressure has been mounting for some time on these pharmaceutical firms to face the music for their actions in effectively promoting opioid addiction. While some companies have received substantial fines as a result of civil cases, lawmakers have argued that these are not enough to make a dent in the firms' huge profit margins, and criminal prosecutions are needed for the so-called "drug dealers in Armani suits".
Kapoor's conviction sets an important legal precedent and will allow prosecutors to pursue criminal action against other executives for their role in bringing about the opioid crisis.