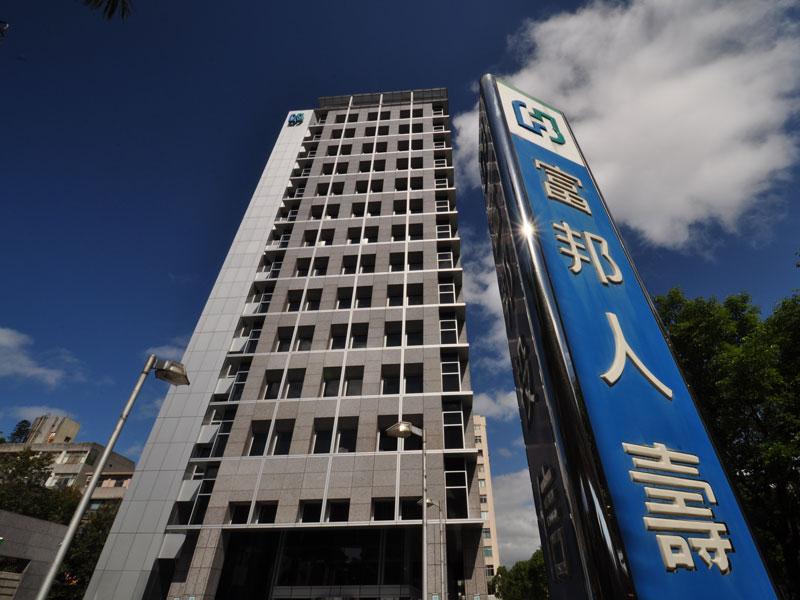 The company has made a concerted effort to offer a diverse range of products to cater to all sectors of Taiwan's society &nbsp
Author:
Fubon Life Insurance
Balancing profitability and responsibility is a key concern for any business, but it is particularly pertinent for companies within the life insurance sector. While life insurance exists to offer protection during worst-case scenarios, companies in this sector also have a duty to encourage their customers to improve their lifestyles. This provides an additional benefit for insurance providers, in that it reduces the number of claims that they must pay out on and allows them to transfer the financial benefits to customers in the form of reductions to premiums.
While life insurance exists for the worst-case scenario, companies also have a duty to encourage customers to improve their lifestyles
Maintaining this fine balance is something that Fubon Life excels in. Not only do we sustain outstanding financial performance, we also continually work to deliver additional value to both our customers and our employees through the principle of sustainable management. Corporate social responsibility is at the heart of our business, and underpins our brand spirit of 'positive energy'.
A healthy approach
To ensure we are offering the best possible service to our customers across all demographics, Fubon Life maintains a diversified product portfolio, which can be adapted not only to each individual customer, but also to the overarching macroeconomic climate. For instance, to allow us to better cater to Taiwan's growing elderly population, we have raised the age limit on applications for our insurance products, as well as boosting our coverage in this area. We have also introduced various types of retirement-planning products to ensure all of our senior customers are as financially secure as possible.
Additionally, in recent years Fubon has coined the concept of 'health promotion', whereby customers receive discounts to their life insurance policies as an incentive to follow a healthy lifestyle. We launched Taiwan's first pedometer-linked policy, which allows customers to obtain premium reductions depending on how many steps they take in an average day.
We have also pioneered the Impaired Lives policy, which is designed to cater to those with diabetes – a common ailment among the Taiwanese population. Customers on this policy submit regular blood glucose measurements to Fubon, which are then used as a benchmark for premium discounts: the better the control over blood glucose levels, the higher the discount. In this way, we are able to stand with our policyholders in the fight against diabetes by incentivising them to make positive changes to their physical health. The policy provides an additional benefit for Fubon as it helps to prevent administrative complications and also reduces the overall number of claims.
The business DNA
Alongside these premium-reduction incentives, we also work to improve the lives of our customers, and the rest of the world around us, through a range of social-care initiatives. We are particularly committed to working to improve the care received by the elderly, and have collaborated with the Federation for the Welfare of the Elderly on their bracelet project. Under this scheme, elderly people suffering with dementia are given a wristband with a hotline number and a tracking number. This means that anyone who finds the missing elder can call the hotline and use the information on the bracelet to help that person find their way home.
To foster community spirit, we have launched the Xiao Bang Service Project, which connects our employees with members of the local public. We also organise frequent power walk events for charity causes to encourage the public – particularly the elderly population – to engage in physical activity. When it comes to supporting sporting events, we leave no stone unturned: we host the largest nationwide interdepartmental basketball championship tournament and sponsor UBA college basketball tournaments, along with other student sports events, to promote sports at all levels.
We're committed to continually improving our customer service, not solely through our social outreach programmes, but also through our pioneering use of technology. We have recently implemented a five-dimensional strategy, whereby we added online policy application and offshore policy options to our existing model, which centres on tied agents, bancassurance and diversified channels. Fubon Life has also actively improved the digital power of its tied agents by introducing video contact options and an 'easy pay' smart claim application system.
Taking care of all segments of our society is one of Fubon Life's core competencies, one that we will not lose sight of in our journey to become Taiwan's premier life insurance brand. Indeed, we will fulfil our corporate social responsibilities, promote the common good of society and continue to advance towards the goal of becoming a model international enterprise.