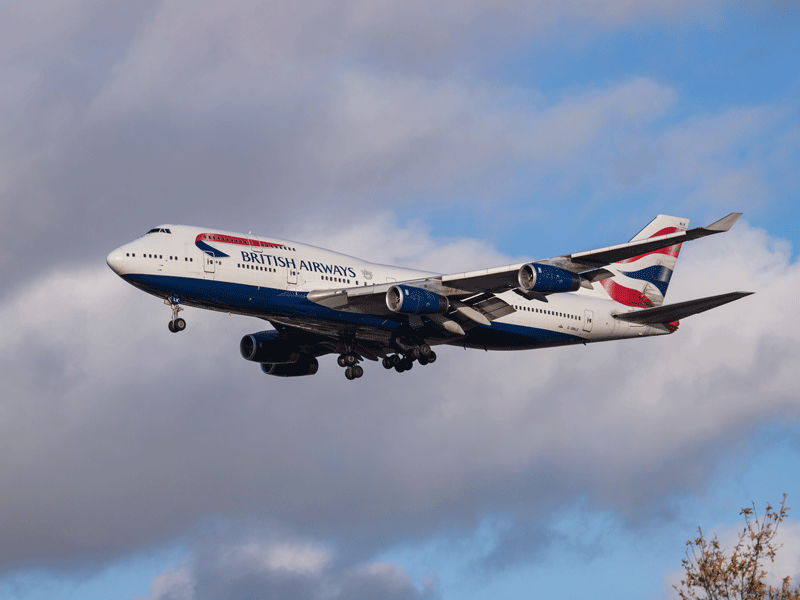 British Airways will become the first major Western airline to resume flights to the South Asian nation when it recommences flights to Islamabad next year &nbsp
British Airways has announced it will resume flights to Pakistan in 2019 after a decade-long absence due to security concerns, the carrier said on December 18. The UK's national airline ceased all flights to Pakistan in 2008, after an Islamist militant truck bomb killed over 50 people at the Marriott Hotel in Islamabad. It will be the first Western carrier to resume flights to Pakistan after the incident.
The recommencement of flights by BA is a positive symbol of a renewal of international confidence in Pakistan's national security
Following decades of devastating Islamic militant action across the South Asian nation, security has drastically advanced. Thomas Drew, the British High Commissioner to Pakistan, said that the resuming of BA flights was a "reflection of the great improvements".
"The return of British Airways will give a particular boost to our growing trade and investment links," Drew added.
BA, which is owned by Spanish-registered carrier IAG, will begin the London Heathrow–Islamabad service on June 2, with three weekly flights by the airline's newest long-haul aircraft, the Boeing 787 Dreamliner. Tickets will go on sale today.
Robert Williams, BA's head of sales for Asia Pacific and the Middle East, said: "It's exciting to be flying between Islamabad and Heathrow from next year, which we believe will be particularly popular with the British Pakistani community who want to visit, or be visited by, their relatives."
At present, only the unprofitable national carrier Pakistan International Airlines (PIA) flies directly between the UK and Pakistan. However, after decades of poor management, political interference and a dwindling budget, passengers have little confidence in the airline and its ageing fleet.
Middle Eastern carriers Qatar Airways, Etihad Airways and Emirates have a strong presence in Pakistan, which is eating into PIA's declining market share.
Islamabad has embarked on an ambitious international tourism campaign in recent months, in an effort to revive the ailing sector that was badly hit by Islamist militant violence in the aftermath of the 9/11 attacks and the US-led war in Afghanistan.
Last month, Prime Minister Imran Khan called the National Task Force on Tourism together to develop a framework for the tourism sector that seeks to facilitate public-private partnerships and boost foreign investment.
The recommencement of flights by BA is a positive symbol of a renewal of international confidence in Pakistan's national security. This move may encourage other Western carriers to resume flights to Pakistan, boosting tourism and trade opportunities for the South Asian nation.