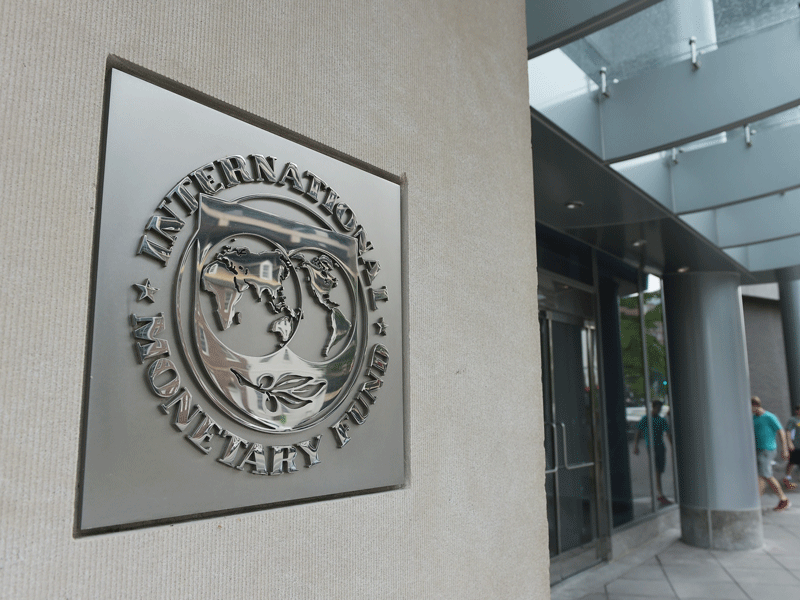 The seal of the IMF on its headquarters in Washington DC. Ukraine's government secured the payments from the organisation after it unveiled a far more fiscally responsible new budget &nbsp
On December 18, amid increased tensions with Russia and with a presidential election on the horizon, Ukraine secured a new $3.9bn lending commitment from the International Monetary Fund (IMF). The assurance should help maintain stability within the nation – currently under martial law – as it approaches a critical period.
President Petro Poroshenko tweeted the news, which will see the first disbursement of $1.4bn head to Ukraine on December 25. Further payments are scheduled over a 14-month period. Approval of the loan by the IMF was granted to the country following a conscientious 2019 budget that targets a deficit reduction to 2.3 percent of GDP and predicted growth of three percent. Concurrently, the World Bank announced a $750m loan to aid Ukrainian reforms in banking, anti-corruption, agriculture, pensions, utility subsidies and healthcare.
Last year, a $17.5bn IMF aid package was frozen due to Ukraine's lack of progress implementing reforms to erase corruption. To re-secure the funding, Ukraine's government pledged to establish an anti-corruption court in 2019 and to raise energy tariffs by 23.5 percent, despite vocal opposition within the country.
GDP growth in the country saw two years of significant contractions on the back of the annexation of Crimea and the outbreak of war with Russian separatists in the eastern Donbass region. Since 2016, however, growth has remained stable.
Recently, uncertainty in the region surfaced once more when three Ukrainian naval vessels were attacked and seized by Crimea-based Russian forces as they attempted to sail through the Kerch Strait. Ukraine accused Russia of implementing an economic blockade on export-reliant Ukrainian ports in the Sea of Azov.
In March of next year, Ukraine will head to the polling booths to elect a new president, in what is expected to be a tightly contested race. Mr Poroshenko's approval ratings have slumped in recent months, allowing former two-time prime minister Yulia Tymoshenko, of the pro-EU 'Fatherland' party, to amass a lead in opinion polls.