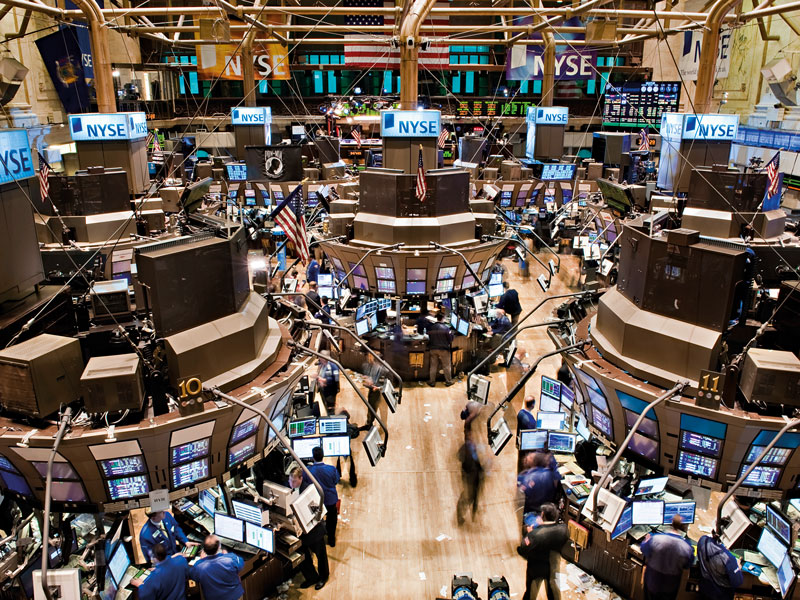 &nbsp
Interview with:
Georgios Argytakis, Executive Director, Just2Trade
During the pandemic, the financial market has become increasingly volatile, and this has consequently escalated so that more people are now becoming involved with financial trading. Georgios Argytakis, executive director of Just2Trade, spoke to World Finance about how his international investment company has managed during the pandemic. He also gives advice on how to choose a broker right for you, and predicts what the future steps will be for Just2Trade's industry.
What is the financial situation that Just2Trade is currently in?
Just2Trade currently has a market leading position in attracting customers from more than 20 countries in Europe and Asia. Our clients have invested more than $400m, and collectively they have more than $50bn in annual trading activity in equity, bonds and derivatives. These figures by themselves speak volumes regarding our current situation, and clearly display our continuing success, despite the pandemic. Just2Trade has continued to comply with strict EU laws regarding protection of client assets and best execution client orders, and we continue to be regulated by supervisory authorities of the European Union. Just2Trade is also a member of the Investor Compensation Fund.
What innovations do you have planned for 2021?
Due to COVID-19, the market has become more volatile, and therefore an increasingly large number of people have become involved with financial trading. As a result of this increase, the equities, FX, CFD, cryptocurrency and other markets have experienced a significant uptick in trading activity. In view of the constantly evolving environment, Just2Trade will focus on developing its technological infrastructure and enriching the product range offered to its clients even further.
The recent advances made in technology has allowed investors to trade like experts, and this has therefore offered them the opportunity to access a wider range of financial markets and instruments at even lower costs. There is consequently a strong interest shown from investors for technical investment platforms, and that is where we come in. As a result of the increased interest, Just2Trade is developing new intelligent platforms that use a large amount of data to run predictive models, which come with stock ratings based on technical and fundamental analysis.
More people are seeking out ways of securing their future, so that they are safe regardless of what events occur
Through further development of our current technological infrastructure, and trading platforms, we aim to further reduce our cost structure, and offer even more competitive prices to our clients, so we can support them at an affordable rate. Most of our competitors are hindered by outdated systems with significant gaps in their technology, which only adds to their complexity, increases their cost, and slows down operational stability. Unlike these competitors, Just2Trade has not fallen into this trap. This is because we continue to invest in new technologies and trading platforms, and most importantly, we invest in our staff, all of whom are highly skilled and qualified people.
How would you advise someone who is going through the process of choosing a broker?
When going through the process of choosing a broker to work with, there are a few questions that we would advise a prospective investor to ask. These questions would start with asking if the broker in question has a proven track record and a solid market reputation, so you can ensure their reliability and previous success. It is also important for the client to ask if the broker offers the products and services that the client wants, so they can ensure they will get the service they need.
Other questions that we would recommend asking would be whether or not the broker is licensed and regulated, and if yes, are they regulated by reputable financial authorities? Is the broker a member of any kind of investor's compensation scheme that protects investors in case of broker default?
Lastly, it is important for the client to find out if the broker segregates client assets from its own assets, to ensure that the client money is not at risk in case of default of the broker. If an investor has the answers to these questions, then they will be able to decide which broker is the right one for them and which will provide them with the best service.
Has the pandemic changed the way you do business with clients?
The pandemic has not significantly changed the way we do business with our clients. Our staff has continued to provide personal attention to each and every one of our clients, as they did prior to the pandemic. They are always on hand and ready to give them the very best level of support. The quality of our service remains one of the highest in the industry, and our client-centric approach, and core values of continually delivering our high levels of service remain unchanged.
How has Just2Trade been affected economically by COVID-19?
As mentioned previously, the pandemic has substantially increased market volatility, prompting a significant number of people to get involved with trading in the international financial markets. This increased market volatility has affected nearly all asset classes, which has consequently increased their risk to return ratio, and thus has made them more attractive. Overall, we think that the impact of the COVID-19 pandemic has been positive to the brokerage industry. However, competition still remains high, and the sole way to succeed is the same as always; to offer the highest quality service at the best price.
Why should someone open an investment account with you?
People should open an investment account with Just2Trade because we satisfy even the most demanding of investors, and are keen to support our clients in any way we can. Our company has an unblemished track record, as well as a proven history of doing business in the brokerage market. On top of this, we continue to offer new products and service lines to clients at the most competitive rates out there.
Just2Trade is established within the EU, and is therefore governed by some of the strictest laws in the world with regard to protection of client assets, as well as the best execution of client orders. Just2Trade is also licensed and regulated by the European Securities and Markets Authority (ESMA) and the Cyprus Securities and Exchange Commission (CySEC).
In addition, the company is a member of the Investors Compensation Fund, which compensates investors in the event of default of a member broker, offering our clients the safety and security they deserve. We also hold our clients' assets separately from our own, and as a result of this safekeeping, client money and securities are never put at risk by any actions that the company takes.
How do you see the pandemic impacting the international investment industry?
We believe that the pandemic and the resulting restrictions in people's movement will urge more people to look for investment opportunities through online brokers. We also think that as a result of the unprecedented times we have had, more people are seeking out ways of securing their future, so that they are safe regardless of what events occur. In addition, the combination of both the increased market volatility in the majority of asset classes, and the higher expected returns, are strong incentives to encourage people who have not previously done so to start trading.