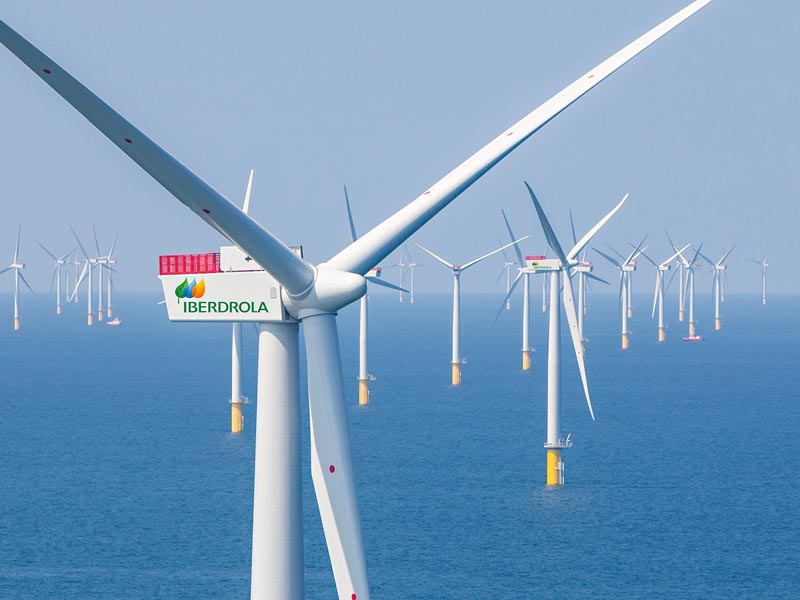 &nbsp
Delivering green energy security can't simply be willed into existence. To meet the goal of net zero, the amount of renewable generation that needs to be connected will increase five- or six-fold by 2040. And levels of electricity demand will also grow massively, as we move to cleaner forms of transport and heating.
Electricity networks provide the critical link between these new sources of green energy and helping local homes and businesses to decarbonise. Grids are the backbone of the new energy model and the way forward for the transition to a green economy, enabling the integration of more renewables, sustainable mobility and smart cities. Over a few short years, there will be a rapid increase in the numbers of electric vehicles on our roads and in the deployment of electric heat pumps in homes and businesses. Combined with much greater distributed generation, local energy grids will need to accommodate and manage ever-increasing complexity in the future.
Electricity utilities are digitalising transmission and distribution networks, driving investment in innovation to make our grids as resilient as possible. From new transmission power lines and cutting-edge subsea interconnectors to digitalised substations and the reinforcements needed to manage the connection of more renewables and increased electricity demand, these major investments will need to be planned in a strategic way in order to send as clear a signal as possible to the supply chain and to manage the challenges of cost and resourcing pressures.
Speeding up the delivery of this infrastructure will create significant consumer, environmental, economic and system benefits. That's why companies need to work in partnership with governments and regulatory authorities to ensure more than just stability and predictability in the business case, while also clearing pathways to reform of planning and permitting processes to best deliver the scale of the changes required.
Turbo-charging renewable generation
The past two decades have led the way on transforming the deployment of renewable energy, from onshore wind and solar power to offshore wind and large-scale floating windfarms. Spurred on by the post-pandemic recovery and the Ukraine crisis, 2023 should be the year for making meaningful progress to align the theory of countries' ambitious net zero targets with the practical realities of delivering them.
We need to resolve the mismatch between stated climate and energy goals and the obstacles created by long and complex permitting procedures for the deployment of renewable projects. Rather than overall renewables ambitions existing in a vacuum, the mechanisms to deliver them need to be embedded and prioritised in planning policies and environmental permitting processes.
Europe's REPowerEU plan is among the most ambitious in the world in sending a clear signal that we need to accelerate the energy transition – not only to achieve our climate goals, but to secure energy independence. And in Australia and the US, political leadership has brought new momentum to the drive towards green energy security.
Scaling up green hydrogen
With more than 60 renewable and green hydrogen projects in eight countries around the world, Iberdrola is spearheading the development of green hydrogen as a clean energy solution for those sectors of the economy that will be hard to decarbonise through electrification – like specific segments of the heavy industry and heavy transport sectors.
Produced using 100 percent renewable electricity, green electrolytic hydrogen is a zero emissions way of providing the fuel for energy-intensive applications that will prove invaluable in helping deliver net zero. Green hydrogen is the only truly sustainable type – and as a technology that is ready to deploy now, we expect it to become more competitive in cost, more quickly, compared to hydrogen produced from fossil fuels. The primary point of hydrogen production should be to bring about more rapid carbon emissions reductions – zero should mean zero. Iberdrola aims at producing more than 350,000 tons of green hydrogen a year by 2030. This would save hundreds of millions of tons of CO2 per year compared to producing hydrogen from fossil fuels, helping industry to reduce its polluting emissions by producing hydrogen close to centres of demand – cost-efficiently and emissions-free.
As a pioneer of renewables development 20 years ago, the company is a first mover in this new technological challenge. It recently opened Europe's largest green hydrogen plant for industrial use in Puertollano, Spain, and will also invest in the Bell Bays Powerfuels project in Tasmania, Australia, which is set to be one of the largest in the world.
Spurring innovation
The ability to innovate is an asset of enormous value in shaping the energy transition and anticipating new, as yet unknown challenges. The complexity and globalisation of business activity means that innovation has become an unavoidable duty for companies in all sectors, particularly for those most exposed to technological change. Innovation is allowing the world to accelerate the energy transition by addressing not only the climate crisis, but also by improving energy security, competitiveness and sustainable job creation throughout the value chain, serving to mitigate the impacts of cost inflation and supply chain constraints.
Electricity utilities are promoting the development of innovative and sustainable technologies, aligned with the key drivers of the transformation of the energy sector: the decarbonisation of generation, through the massive integration of renewable energy, boosting smart grids and demand-side electrification, mainly in transport (through electric vehicles), building (through electric heat pumps) and industry.
Utilities are also promoting new uses of electricity, such as the production of green hydrogen, which is essential to reduce emissions from high-temperature industrial processes and sectors that are difficult to decarbonise, such as heavy transport, shipping and aviation. This will improve processes, operating conditions and the safety of generation facilities, while reducing our environmental impact. Electricity companies are the driving force behind the transition towards a sustainable, competitive and safe energy model based on electrification.
The prize of decarbonisation
The current crisis has reaffirmed the need to accelerate electrification with renewables and electricity grids to achieve full decarbonisation and energy self-sufficiency.
As the energy company with the most ambitious decarbonisation plans in the world, Iberdrola's goal is to achieve emissions neutrality in its generation plants and consumption by 2030 and to reach net zero emissions in all of its activities by 2040. The company sees net zero emissions as a means of preserving the environment and generating employment and industrial development while it delivers the environmental, economic and social benefits of decarbonisation at pace and at scale. The electricity industry as a whole is adopting and maintaining a similar mindset to tackling climate change, the biggest challenge of our times.
The next decade will be crucial if we are to meet climate targets and protect biodiversity
The war in Ukraine and the global crisis caused by fossil fuels has reinforced the importance of speeding up the energy transition. But it seems like a crisis caused by gas is being paid for by renewables. The next decade will be crucial if we are to meet climate targets and protect biodiversity, and we must all work together to achieve them. Last year was marked by a range of government interventions in energy markets, which were often reactive, short-term and unpredictable in nature.
Rather than divert energy into emergency interventions in electricity markets that penalise renewables developers for no good reason, governments and regulatory authorities now have the opportunity to focus on the long-term prize of backing sustained green investments so that we can emerge from the crisis in better shape.
In today's world, leadership means more than simply staying the course. It requires business leadership that is based on accelerating climate action rather than hindering it. And it requires political leadership to safeguard investor confidence and regulatory stability through policies that recognise the importance of incentivising long-term investment in green energy security and in the millions of skilled jobs the energy transition will deliver.