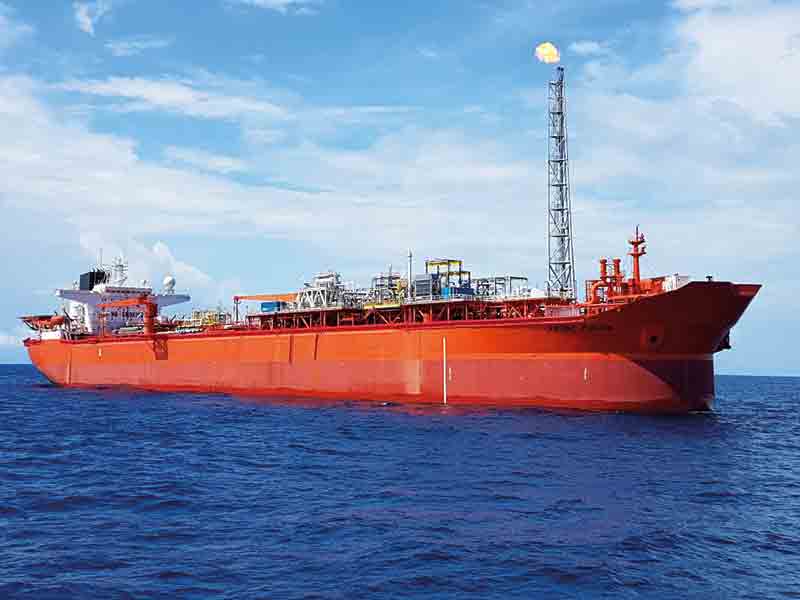 Century Group supports the production of around 200,000 barrels of oil per day, which is approximately 10 percent of Nigeria's daily production&nbsp
Africa is blessed with an abundance of natural minerals, but its rich supplies of copper, diamonds and oil have yet to translate into sustainable economic development. This is largely because Africa's economy is driven by an 'extractivist' development model, meaning it sells resources in their raw state rather than developing them into more valuable exports. Consequently, the continent has poor value-retention levels, which in turn hinders job creation and economic growth.
To become a middle-income society, Africa must transition away from its extractivist development model and focus on increasing its processing and manufacturing capacity – not only will this boost Africa's competitiveness in global trade, but it will also benefit its citizens more generally. World Finance spoke to Century Group CEO Ken Etete to learn more about the importance of investing in Africa's people and natural resources.
Which of Africa's resources currently show the most promise?
In my opinion, the most promising resource is our human capital. If we invest in human resources through education, then we will improve the general purchasing power of Africans and unleash their true potential.
If we invest in human capital through education, then we will improve the purchasing power of Africans and unleash their true potential
At the moment, most Africans are unable to turn their attention to creativity and innovation because they are struggling with the basic needs of life, such as food, housing and healthcare. This has very negative repercussions for the wider economy.
How can skills development in Africa boost economic growth?
A skilled working population is critical to socioeconomic advancement. If we are to unlock the value of Africa's natural resources, we must first ensure that people have the necessary skills to do so.
People cannot develop these skills alone, though: governments and local authorities have a key role to play in establishing national programmes for skills development.
How can African countries make skills development a top priority?
At Century Group, we believe society needs to be thought of as a company – every resource must be utilised and nothing should go to waste. If Africa is to make the most of its resources, many changes will need to be made across the continent.
First, Africa needs to invest in its people from an early age, laying the foundations for their professional success. From childhood, everyone should be provided with proper healthcare, public services and infrastructure, as well as a high-quality public education. For gifted children whose parents cannot afford to send them to school, scholarship schemes should be made available. Support systems like these are crucial to ensuring that all children receive a good education. The curriculum must also address the needs of the job market. All of these elements are very important to helping people realise their potential at every stage of life.
Only when these factors are taken care of – and society has effective structures in place for rewarding performance based on merit – will Africa have a skilled workforce that can champion innovation and spur economic progress. If African countries adhere to this development programme, coming generations will be able to enjoy successful and fulfilling careers.
Is Century Group currently involved in any important projects?
Over the past two decades, we have played a part in a vast number of projects with a combined value of approximately $2bn. These projects range from the cost-effective development of oil fields to the operation and maintenance of offshore production and storage facilities, including early production systems, floating production storage and offloading (FPSO) vessels, flow stations and drilling rigs. We also offer services in mooring and installation, well intervention, drilling support, the chartering and management of offshore support vessels, procurement, the construction and installation of oil and gas facilities, logistics, and general engineering support.
In Nigeria, Century Group has backed the oil and gas industry, regulators and international oil companies through infrastructural support that generates around $200m annually. As part of these efforts, Century Group recently acquired two FPSO vessels, valued together at approximately $500m. This is yet another strategic move to improve domestic capacity in Africa's oil industry. With these acquisitions, Century Group became one of the first African oil and gas companies to have full ownership of such assets.
On behalf of a client and its partners, Century Group is also leading well intervention and data acquisition projects for additional performance management analysis at a major facility located some 55km from the Nigerian coast. Century Group is spearheading and funding the entire operation to produce an extra 4,000 barrels of oil per day.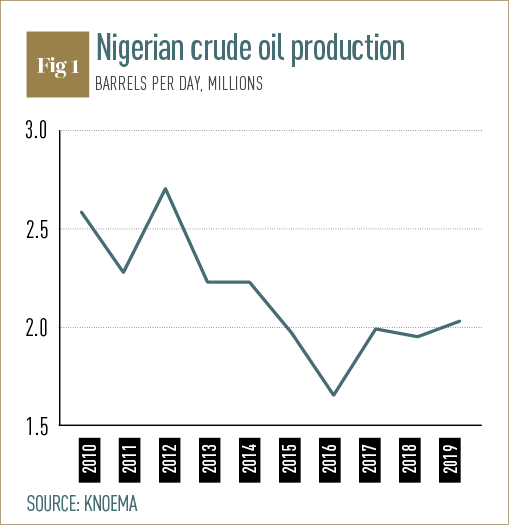 What impact have these projects had on local communities and the wider Nigerian economy?
Century Group supports the production of around 200,000 barrels of oil per day, which is approximately 10 percent of Nigeria's daily production (see Fig 1). The company's product offerings are designed around the local economy, providing employment opportunities for both the highly skilled and unskilled. We pride ourselves on the fact that 90 percent of our employees are native to Nigeria. This helps to retain value, reduce unemployment and promote wealth distribution across the country.
Why are projects like these important to Africa more broadly?
By embarking on major infrastructure projects, supporting the efficient development of the oil sector, prioritising cost efficiency, utilising local resources and teaching technical skills, we help Africa retain profits and generate long-term revenues from oil.
Although most of our transactions are off-the-shelf and very expensive, the technology used by the industry is no longer exclusive to certain parts of the world. Our belief, therefore, is that every African country involved in the extractive industry should endeavour to develop their resources and spur growth within the domestic market to retain jobs and, by extension, create wealth for the local population.
Why is investment in Africa so important?
The world currently faces several major challenges. From a business point of view, we believe that creating additional wealth and building more inclusive economies is exactly what is required to overcome them.
Our business is of no value if society is not peaceful and stable. Therefore, our strategy is to support economic inclusion and help reduce poverty, which is itself a weapon capable of significant damage to society. We should be deeply concerned about every person who cannot afford to live a decent life and the growing numbers of people who are falling into poverty around the world.
Africa is in a unique and precarious position, as it is not yet fully integrated into global trade. Without investment in our people and natural resources, we will continue to miss out on the benefits of greater integration. This not only presents a risk to Africa, but to the world as a whole. By investing in Africa and championing sustainable economic development in the region, we can lift the continent out of poverty and transform it into a haven for global investment.
In your mind, what does the future hold for Century Group?
In the near future, we want to become a public company. Our ultimate aim is to be internationally successful and respected. By harnessing African resources as a key driver of growth, we will expand our reach across the globe, allowing everyone to invest in – and benefit from – the huge wealth of resources in Africa.
We hope that when Century Group appears on the world stage, it will be a real win for the international investors who want to see what Africa has to offer. We are aware that African businesses have a responsibility to win the confidence of the global investing community. For this reason, we focus on minimising risks in the areas that we think are of the greatest value to investors. Put simply, we want to act as a guide for major investors hoping to explore opportunities that will add value to Africa and the global economy.