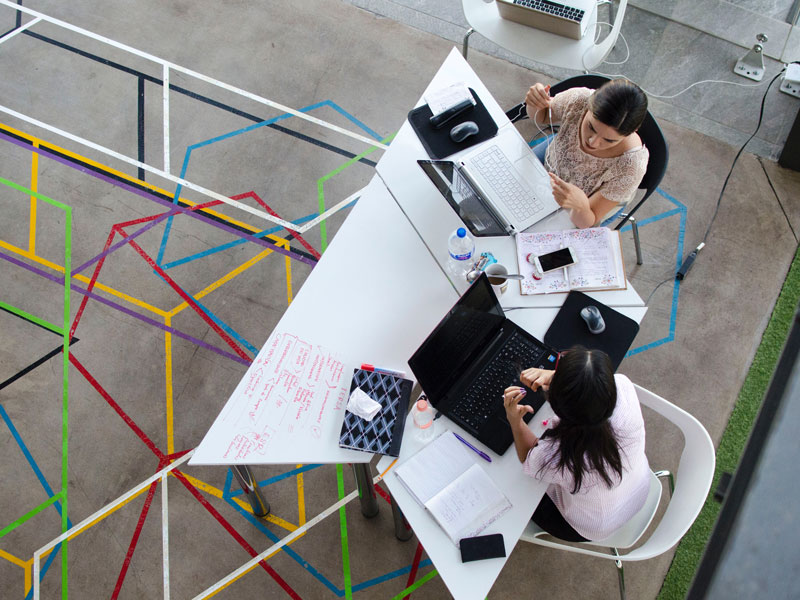 Photo by Visual Tag Mx&nbsp
Author:
Karim Bernoussi, CEO & Co-Founder, Intelcia Group
In the wake of the COVID-19 pandemic, many businesses are choosing to go back to basics. The extraordinary circumstances of the past 20 months – coupled with the threat of a global economic recession – have prompted companies to refocus on the essential. Many firms are now looking to streamline their business and achieve their highest potential while cutting unnecessary costs and minimising risks.
It is perhaps no wonder, then, that outsourcing is proving to be a popular option in the post-Covid climate. By outsourcing elements of their business that may have traditionally been performed in-house, companies are able to refocus on their core operations and fully devote themselves to ensuring that their business is the best that it can be. Outsourcing can give companies more freedom and flexibility to focus on what really matters – and in the current economic climate, that's a valuable thing, indeed.
However, as the demand for outsourcing grows, the sector itself is becoming increasingly competitive. This, in many ways, is having a positive impact on the industry: with new competitors entering the market, existing outsourcers are looking to innovate and to explore new business lines and offerings in order to meet customers' evolving demands. This healthy level of competition is fuelling some exciting new developments within the fast-paced outsourcing sector, with forward-thinking firms helping to craft a very bright future for the industry.
Going global
The pandemic has prompted a global pivot to digital at a scale that has simply never been seen before. Almost overnight, companies successfully adopted remote work as government-mandated lockdowns came into effect in the spring of 2020. This not only enabled employees to continue to work from the safety of their own homes, but it also had the added benefit of breaking down many geographic barriers for businesses. With meetings now taking place on Microsoft Teams or Zoom, companies found that they could easily communicate with international customers, stakeholders and investors all at the touch of a button. Simply put, business is becoming more global, and if companies want to survive and thrive in the post-Covid era, they will need to set their sights on the international market.
At Intelcia, we have always had a global outlook. In fact, from our earliest days, we had no intention of staying local. Intelcia was founded in Morocco in the year 2000, and even as the business was just beginning, there was already an appetite for growth and expansion. In 2011, Intelcia took its first real step towards achieving this vision, acquiring a French-based company that not only gave the company a presence in mainland France, but also brought onboard over 1,000 new employees. The move was a logical next step for Intelcia, as it was already working within the French-speaking world, thanks to its Moroccan roots. After establishing a base in France, Intelcia then set its sights on sub-Saharan Africa, opening branches in Cameroon, Côte d'Ivoire and Senegal, followed by Madagascar and Mauritius. In just a few short years, this strategic expansion saw Intelcia establish a unique pan-African footprint, with the company soon emerging as a market leader in the French-speaking world.
But Intelcia's ambition didn't stop there. In 2018, the company opened a multilingual site in Portugal, strengthening its presence within Europe and enabling the firm to support its customers in a wide range of European languages. The move has proved a success for Intelcia – by the end of 2021, the Portuguese branch is expected to rank as the country's second largest outsourcing hub.
The most successful companies are those that are always looking to improve and advance, strengthening their core products
Intelcia has been busy founding bases on the other side of the Atlantic, too. Since 2020 – even amid the economic uncertainty caused by the pandemic – the company has successfully launched new operations in the US, Jamaica and the Dominican Republic. And more recently, it has expanded its operations into Spain, the UK, Colombia and Chile, following the acquisition of Spanish outsourcing player Unisono. While Intelcia has certainly established a strong international presence over the course of the past 20 years, its expansion into the Americas marks a significant turning point in the company's development strategy. The English-speaking world represents a strong focus for the coming years, and offers a wealth of exciting new opportunities. Now operating in 16 different countries, spread across three different continents, Intelcia has firmly set its sights on becoming a truly global player, offering innovative and multilingual solutions to customers.
Evolving with the times
In the fast-moving and competitive outsourcing industry, an international presence is a must. That said, while geographic expansion is undeniably important, diversifying your business lines is just as crucial. The most successful companies are those that are always looking to improve and advance, strengthening their core products and services while introducing new, innovative solutions for customers. Diversification has always been at the very heart of Intelcia's strategy, and continues to drive the company forward today.
Alongside our core customer service offerings, we are now proud to provide IT services, and currently have 250 employees dedicated to this line of work. Over the next three years, we plan to grow this area of our business to encompass 2,000 employees, who will serve our customers across a range of geographies. Alongside our IT development and supervision solutions, we are now in the process of consolidating our digital transformation consulting and support services, which we believe will prove incredibly useful to our customers as they look to digitise their businesses in response to the pandemic.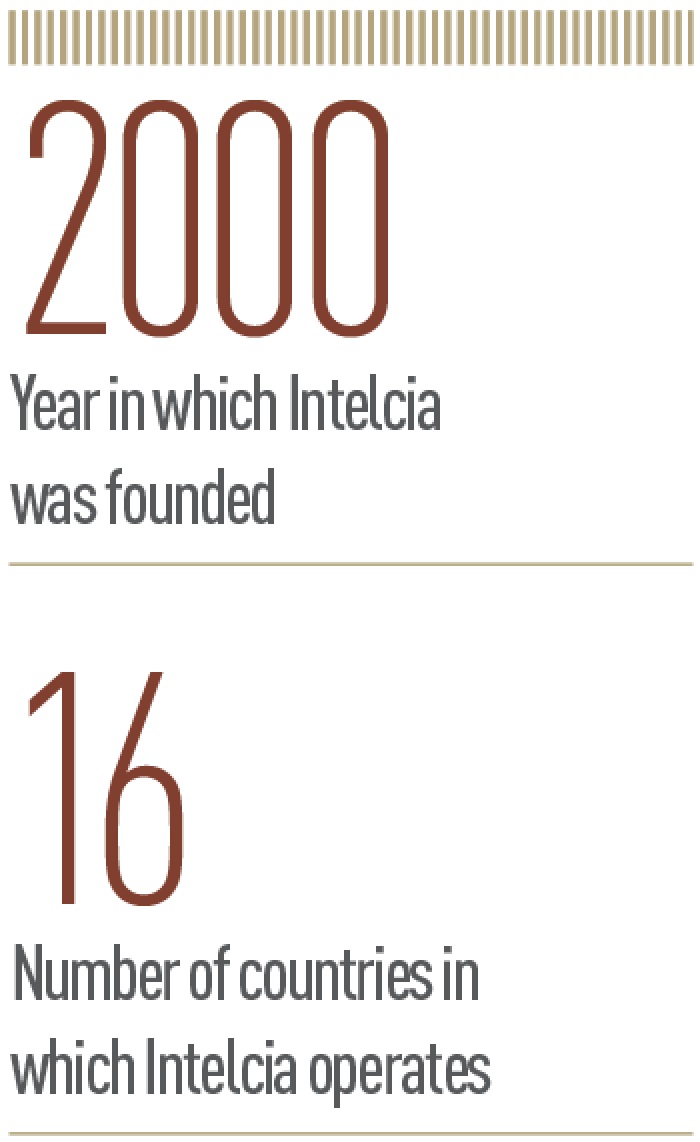 In addition to developing exciting new business lines, Intelcia is also committed to ensuring that its core business is as efficient and customer-friendly as possible. Since the beginning of the COVID-19 crisis, customer service centres have become the main – if not the only – point of contact between customers and brands. In these testing times, delivering an exceptional customer service experience is more important than ever. In addition to hiring the very best people, ensuring quality training and nurturing talent among our staff, at Intelcia, we are also committed to adopting the latest cutting-edge technologies to ensure a seamless customer service experience.
Over the past four years, Intelcia has invested in artificial intelligence (AI). Before we started on this journey, we made sure that we understood the value that AI would bring to our business, and how it would complement the customer experience. Indeed, as all outsourcing firms will understand, each and every contact centre's processing capabilities depend on the available agents – and when there is a surge in incoming calls and queries, this can quickly turn into a bottleneck. In this industry, long wait times are, of course, unacceptable. In these instances where there is increased demand for agents, AI and smart automation technologies offer a simple solution. AI-powered chatbots can provide real-time, round-the-clock support to customers when human customer service agents might be otherwise engaged. What's more, with the pandemic serving to accelerate digital adoption, most customers now expect instant, digital solutions as standard, meaning that the case for AI has never been so strong. At Intelcia, our highly efficient, talented workforce is now supplemented by a host of advanced 'virtual agents,' ensuring a quality customer service experience for all of our customers.
Looking ahead
We are now more than 20 months on from the world's first lockdowns, and are cautiously looking ahead to a post-pandemic future. The crisis has completely reshaped the customer service industry, ushering in new trends and expectations. In the years to come, businesses in the industry will be defined by how they have reacted and responded to this new environment, and at Intelcia, we will use the lessons learned from the pandemic to propel us towards an exciting future.
There's no denying that technology will play a crucial role in the future of the outsourcing industry. AI will undoubtedly become an increasingly common feature – but customers will gravitate towards those companies that use AI efficiently, respectfully and sensibly. Intelcia's adoption of AI has always been driven by a desire to better serve our customers and to create a more harmonious user experience. Indeed, by automating repetitive, time-consuming tasks, AI gives the gift of time to our customer service advisors – allowing them to focus instead on more valuable 'human' activities that can't be carried out by a machine or an algorithm, such as solving complex customer problems. We know that our first-class employees are one of our finest assets, and that's why we use AI to complement – not replace – our staff. We are deeply committed to investing in our employees' skills, and offer training and certification courses at all levels of the organisation. After all, our employees' success is our success, and we want each and every member of staff to feel proud to be a part of the Intelcia family.
As for our global ambitions, we are setting our sights high: our goal is to reach $1.5bn in revenues by 2025, and to rank among the top 10 outsourcing companies worldwide. If our track record is anything to go by, then this target feels well within our grasp. With our unique geographic footprint, our highly motivated and capable staff and our appetite for growth continuing to propel us onward, Intelcia is very much looking forward to seeing just what the future holds.