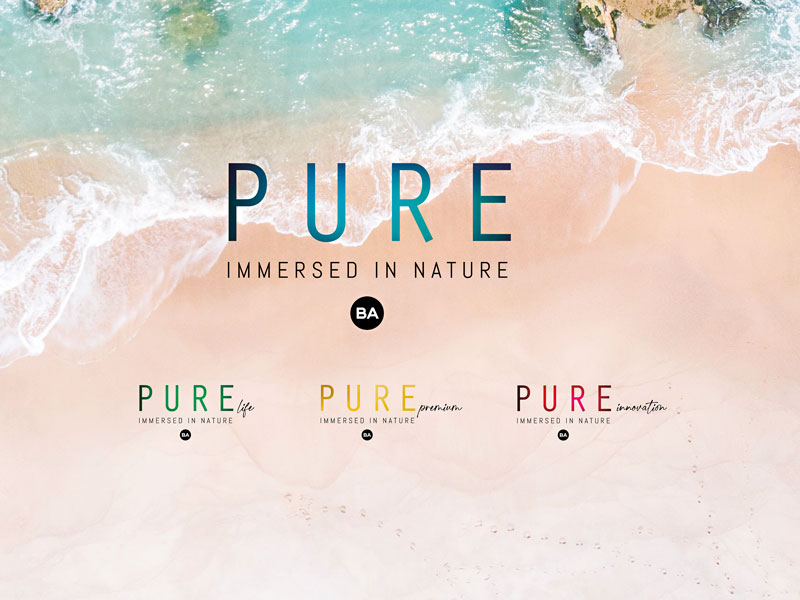 &nbsp
As a company, BA Glass aims to go beyond just making glass containers. We aim to build a greener pathway by engaging different stakeholders to reduce the impact of our actions on the planet's future. Given its natural properties, glass is the only packaging material that blends in with nature. It preserves the taste and ensures that there is no level of food contamination. Glass represents the safest material not only for humankind but for the world.
The industry faces continuous challenges regarding waste and gas emissions reduction, carbon footprint targets, talent attraction, and other materials' competition, among many others. But not even a year of crisis with the global pandemic has prevented progress on topics such as sustainability, digitalisation, health protection and human wellbeing.
In fact, despite the unfavourable context, last year we accelerated the development of several projects that publicly express our commitment in the transformation of glass as the most sustainable and healthy packaging material on our planet. Furthermore, our shareholders decided to increase the environmental fund created last year, dedicating more than €7m to the cause. This fund supports research and development for CO2 capture and reuse initiatives.
In an era when the planet's natural protection is under threat, environmental sustainability is at the heart of the group's decision-making. Besides the internal goals and the public commitments shared in the Porto Protocol, BA decided to reinforce its public dedication to the environment. For that, another important step was taken at the beginning of 2021, as we joined the Science-Based Targets Initiative, an organisation that drives companies to establish ambitious science-based emissions reduction targets. We are now developing a roadmap that will enable us to reduce our carbon footprint by more than 50 percent by 2035.
Going green
Regarding green technologies, we continuously invest in our production facilities, implementing the most innovative ideas. In 2020, BA built a new furnace and rebuilt two others, and with these projects, a drop of 13 percent in energy consumption was achieved, representing a reduction of 23,000 tons in CO2 emissions. BA has been investing in clean energy and has a medium-term plan to cover the roofs of all the plants and warehouses with solar panels. With this investment, we expect to be reducing the annual CO2 emissions by more than 25,000 tons.
Additionally, BA has been working towards the increase of cullet in its production process, but its availability in the market is still below the needs of the industry. To promote and boost recycling behaviours in Europe, BA is proud to have joined the Close the Glass Loop Programme of FEVE. The goal is to reach a European collection rate of 90 percent by 2030, up from the current 76 percent, by joining forces with municipalities and recyclers.
But we seek more and we treasure the close relationships with suppliers, customers, consumers, and partners, which allows us to have real insights into their needs and concerns. In 2021, to respond to consumers' demands for more sustainable packaging, BA launched 'Pure,' a new brand that aims to make glass more environmentally friendly through conscious design and production. 'Pure' has three distinct lines that express the different approaches to reach one same goal – to make the world a greener place. PURE Life, from BA's conscious thinking and commitment of producing the most sustainable packaging. PURE Premium, from the consumers' need of having a unique and special experience respecting nature.
And finally, PURE Innovation, that comes from the company's ambition to challenge and be challenged by the market, its customers, and consumers. The constant drive for excellence, promoting benchmarking with other industries, and the sense of ownership and initiative of our people, allows the generation of new ideas and the implementation of innovative projects. The improvement of our production processes and the execution of several projects on BA digital transformation, are examples of it.
Therefore, we invite you to get to know more about BA's commitments, on our social platforms, as well as our online sustainability reports. At BA, we believe we can make the difference with our people who dream about engineering transformations and of disrupting paradigms. We stand for our people, our customers, and our partners. And, like the glass we produce, we stand for life!