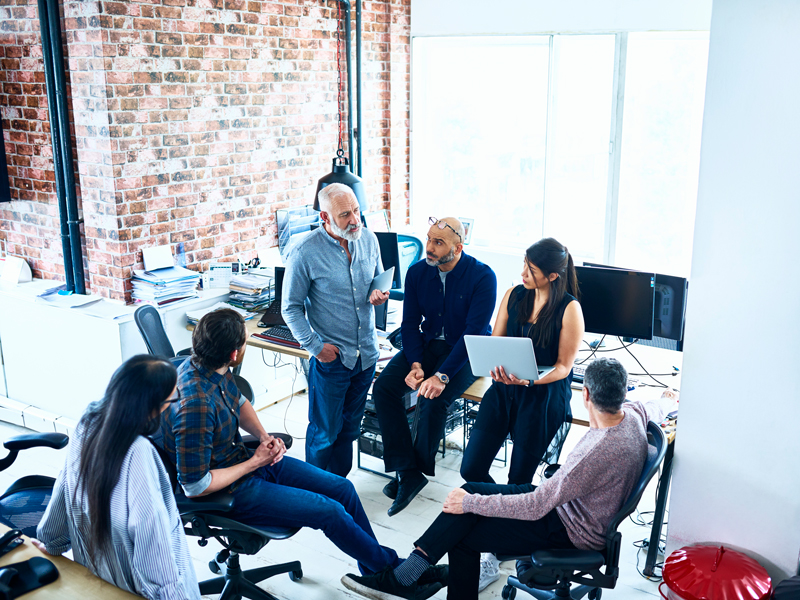 A number of reports indicate that many organisations around the globe continue to waste a significant amount of resources and energy on the projects they oversee&nbsp
Author:
Mark A Langley, President and CEO, Project Management Institute
Organisations worldwide are facing increasingly complex challenges as a result of a rapidly changing business environment. Staying competitive, therefore, requires the effective management of projects and programmes. Successful organisations of all types understand the benefits of disciplined project delivery: lower costs, greater efficiency, improved customer and stakeholder satisfaction, and greater competitive advantages. This is why we continue to advocate for organisations to embrace project management as a strategic competency for success. Our latest research demonstrates that while many organisations are listening, there is still a lot of work to be done.
Insights suggest that the majority of organisations worldwide are failing to pay adequate attention to proven project management practices
Research unveiled earlier this year demonstrates that organisations around the world are continuing to waste a significant amount of money on the projects and programmes they are overseeing. In fact, the study revealed that collectively, organisations waste around $1m every 20 seconds due to the ineffective implementation of business strategy through poor project management practices. This equates to roughly $2trn wasted each year.
These findings were reported in 2018's Pulse of the Profession, Success in Disruptive Times: Expanding the Value Delivery Landscape to Address the High Cost of Low Performance, our annual survey that has tracked the major global trends in project management since 2006. This year's study showed that, on average, organisations waste 9.9 percent of every dollar – or $99m for every $1bn – due to poor project performance, a slight increase from the $97m for every $1bn that organisations reported having wasted last year. Additionally, our research found that 31 percent of projects are still not meeting their goals, while 43 percent of projects are not completed within budget and nearly half (48 percent) are not completed on time.
Misguided beliefs
Our findings also show that, alarmingly, executive leaders may be out of touch with this reality, as 85 percent of those surveyed said they believe their organisations are effective in delivering projects to achieve strategic results. These factors are leading to significant financial losses for businesses around the world, which also has a significant broader macroeconomic impact.
31%
Percentage of projects don't meet original goals
43%
Percentage of projects aren't completed on budget
48%
Percentage of projects aren't completed on time
Of the geographic regions included in the survey, China reported the lowest average monetary waste on projects (7.6 percent, or $76m per $1bn), followed by Canada (7.7 percent, or $77m per $1bn) and India (8.1 percent, or $81m per $1bn). Conversely, Brazil (12.2 percent, or $122m per $1bn), Europe (12.7 percent, or $127m per $1bn) and Australia (13.9 percent, or $139m per $1bn) reported the highest average waste of project spending.
Insights drawn from the data suggest that the majority of organisations worldwide are failing to pay adequate attention to their project management practices, and are not implementing the project management approaches that allow for the success of specific projects. Consequently, their projects are failing, and money, resources and time are being wasted. It is therefore up to organisational leaders to focus on what matters for positive business outcomes. Results from our Pulse of the Profession report demonstrate that organisations worldwide must take another look at project management as a strategic competency that drives success.
Despite the volume of waste being reported globally, there is reason for optimism. As Pulse of the Profession shows, it is encouraging to see that some regions are making significant progress and experiencing greater success with implementing strategic initiatives and delivering intended project benefits. It is our hope that organisations worldwide will follow the lead of companies headquartered in China, Canada and India.
Today's competitive business climate challenges organisations daily as they strive to stay ahead of their competition and remain relevant to their key stakeholders. To remain on top, organisations in China, Canada and India must continue leveraging sound project management practices to complete projects that achieve success and deliver on intended benefits. To improve their own standing, organisations in other parts of the world must follow the lead of those in countries that post the lowest average waste figures.
Strategic solutions
Based on our previous research, it's becoming clear that three strategies in particular are continuing to help organisations save money on their projects. The first is about investing in actively engaged executive sponsors. Ultimately, support for a project is priceless; therefore, it is not surprising that having actively engaged executive sponsors on board is the top driver of projects meeting their original business goals. This is because actively engaged executive sponsors help organisations bridge the communications gap between influencers and implementers, thereby significantly increasing collaboration and support and, in turn, boosting project success rates and reducing risk. Effective project sponsors are also able to use their influence within an organisation to actively overcome challenges by communicating the project's alignment to strategy, removing roadblocks and driving organisational change.
Globally, organisations report that, on average, 38 percent of projects do not have active executive sponsorship, which points to the need and opportunity for executive leaders to be more engaged in the delivery of strategy. We also found that organisations with a higher percentage of projects with actively engaged executive sponsors (more than 80 percent of their projects) report 40 percent more successful projects than those with a lower percentage of projects with sponsors (less than 50 percent of their projects). The data therefore shows that executive sponsors who can guide a project to fruition are critical to project success.
The second imperative strategy is about avoiding 'scope creep'. This is the uncontrolled expansion of product or project scope without adjustments for time, cost or resources. It causes money to be wasted, decreases satisfaction and delays project benefits, and it can happen on any project. Essentially, more work is added to the project than originally planned, and this work cannot be absorbed without the project missing one or more objectives. Globally, 52 percent of the projects completed in the past 12 months experienced scope creep or uncontrolled changes to the project's scope, which is a significant increase from the 43 percent reported five years ago.
One third of 'champion' organisations (companies with 80 percent or more of projects being completed on time and on budget) reported experiencing scope creep, versus 69 percent of underperformers (organisations with 60 percent or fewer projects being completed on time and on budget). A continuous requirement-improvement process can help organisations control scope creep by establishing the scope of work to meet customer expectations. As indicated by prior research, the top three reasons for project failure (a change in an organisation's priorities, a change in a project's objectives, and erroneous requirements gathering) contribute to uncontrolled scope.
Ensuring maturation
The third strategy involves maturing value delivery capabilities. Value delivery capabilities are the full spectrum of competencies that enable organisations to deliver projects and programmes. Maturing these capabilities allows for quick adaptation to changing market conditions by balancing efficiency and creativity, as well as promoting continuous improvement. This enables organisations to minimise risk, control costs and increase value, while simultaneously using the project management approach that best fits the specific needs of the project and organisation.
Despite its importance, fewer than one in 10 organisations report having high maturity in this area. Two in five organisations, meanwhile, report that creating a culture that is receptive to change, values project management and invests in technology are high priorities. A quarter of organisations consider developing skills for project sponsors a priority, while only 31 percent are prioritising the development of a comprehensive value delivery capability. Again, we see that champion organisations are making the necessary investments and have high delivery capabilities maturity – 87 percent versus the five percent seen in underperformers. Essentially, organisations that develop these capabilities see better project performance. Their goal is to deliver better benefits, adapt to change and achieve customer centricity – all for continuous improvement and better outcomes.
The results from this year's Pulse of the Profession report continue to show a clear linkage between effective project management and organisational performance. Organisations that are seeing success, with their projects being completed on time and on budget, while meeting business intent and having high benefits realisation maturity, have recognised the critical importance of project management. They also realise that the right project, programme and portfolio management practices give them a competitive edge over others in the market.
Project management is the driver of strategy, but some organisations are failing to bridge the gap between strategy design and its delivery. If your organisation isn't using proven project management practices to its benefit, your organisation isn't playing on a level playing field with other organisations that are.