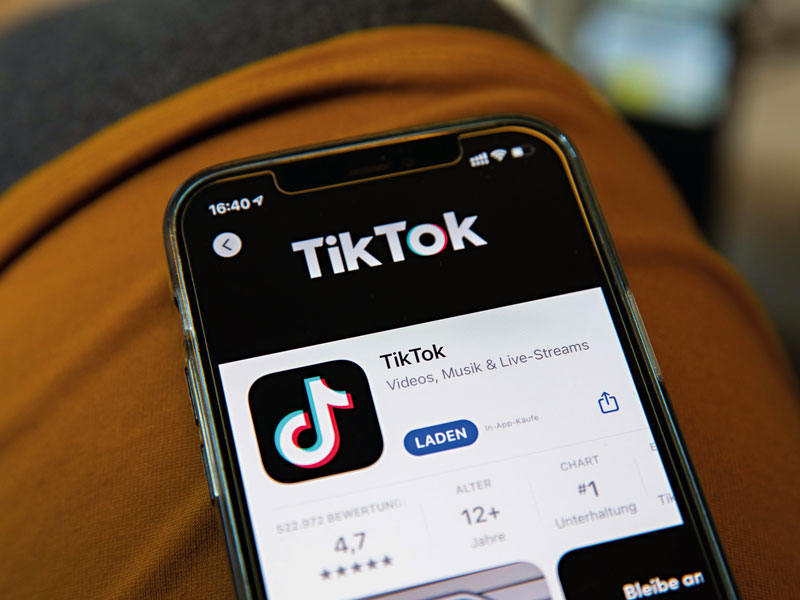 &nbsp
Move over, millennials: Gen Z is here, and is ready to spend. Generation Z – or those born between the years of 1997 and 2012, for the uninitiated – now account for a staggering 40 percent of consumers worldwide, wielding a mighty global spending power of $200bn a year, according to research carried out by Bloomberg. And with many Gen Zers still living at home, they also influence what their parents are spending money on – to the tune of a cool $3trn per year. No wonder brands are desperate to win over this lucrative new audience.
Every generation is different to the one that came before it, with new characteristics and spending habits. Members of Gen Z are arguably among the first generation of true digital natives, having been exposed to the internet from the very moment that they were old enough to hold a smartphone. But it's not just their ease at using digital channels that sets Gen Zers apart from generations past – they are also unique in where they choose to spend their time online. Showing far less interest in 'traditional' social media sites such as Facebook, members of Gen Z are much more likely to be found scrolling through 15-second videos on TikTok.
All of those 15-second clips quickly add up, however, with 20 percent of Gen Zers reporting that they spend more than five hours per day on the app, according to research carried out by Joy Ventures and getWizer. With young consumers investing so much time into TikTok, the app is fast becoming one of the most potentially lucrative marketing tools that brands have at their disposal, representing a new way to engage with a spend-happy audience.
Gen Zers are now spending more than they did pre-pandemic, with many of these purchases fuelled by online trends and viral videos. Just one breakout TikTok video can propel a brand to overnight stardom and skyrocketing sales – but what is the secret to achieving this coveted 15 seconds of fame?
The TikTok effect
Just four years on from its international launch, TikTok's influence is undeniable. Even those who are unfamiliar with the app itself will have perhaps felt its impact in the offline world. If you have visited a book shop lately, you may well have seen a stack of books neatly arranged in a designated 'as seen on TikTok' section. Or perhaps back in March of this year, you may have found yourself suddenly unable to get your hands on any feta cheese at the local supermarket – well, blame TikTok. A viral 'feta pasta' recipe was said to be responsible for causing a global shortage of the popular Greek cheese, as TikTok users quickly cleaned up the dairy aisle in their rush to recreate the dish.
Just one breakout TikTok video can propel a brand to overnight stardom and skyrocketing sales
From feta cheese and books to eye cream and cleaning products, TikTok has the power to make everyday products 'cool.' While the app might be best known as the home of funny comedy skits and viral dance routines, there is also a strong consumerist element to TikTok.
Clothing hauls and in-depth product reviews regularly amass millions of views and many thousands of likes, with all of this online engagement very quickly translating into real-life sales. Indeed, 49 percent of TikTok users have confessed to purchasing a product after seeing it reviewed, promoted or advertised on the app, according to a 2021 Adweek survey on consumer behaviour. This gives TikTok users – approximately one billion of them, at the last count – an incredible spending power, and an ability to propel a business to record-breaking sales. Take trendy mochi ball company, Little Moons, for example. After going viral on TikTok, the company saw its sales shoot up by 700 percent in a single week at UK supermarket Tesco, leading its founder, Vivien Wong, to give credit to the app for helping the company to reach sales of £26m in the year to June.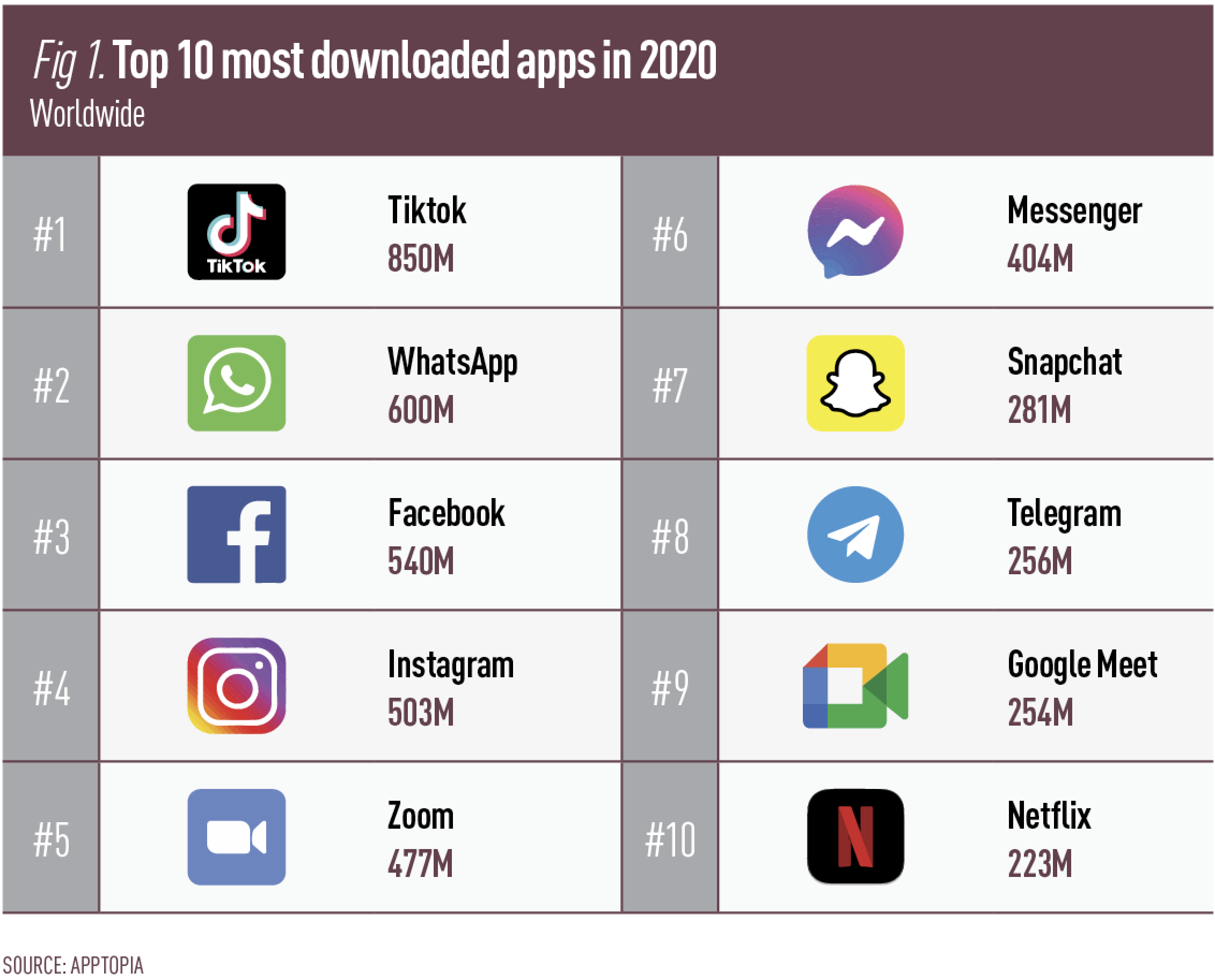 Elsewhere, skincare company Peter Thomas Roth was forced to ramp up production of its eye cream after a product-testing video racked up over 50 million views, causing a surge in demand across the globe. In the fast-moving viral video world, views mean sales, and sales mean success. Simply put, brands can't afford to dismiss TikTok as just a fad. The video-sharing app is here to stay – even toppling tech behemoth Facebook from the top of the official list of most-downloaded apps for 2020 (see Fig 1). If brands are able to successfully harness the power of TikTok, then the rewards are both plentiful and immediate.
Tapping into the Gen Z mindset
Of course, success is by no means guaranteed for brands seeking TikTok fame. For years now, companies have thrown vast sums of money at social media marketing campaigns, with rather mixed results. When it comes to social media platforms themselves, some have fared better than others – advertising has made Facebook into a trillion-dollar company, for example, while Twitter has famously struggled with monetisation. It has taken much trial and error for social media companies to get their advertising strategy right, and even today, many sites still have much to learn. In just four short years, however, TikTok has managed to establish itself as the social media marketing tool of the future.
According to research carried out by Kantar, users are less likely to perceive ads negatively on TikTok compared to other social media platforms, and find ads on the app to be more trendsetting than those featured on other sites. Significantly, 72 percent of those surveyed said that they felt that ads on TikTok were inspiring, while a further seven in 10 research participants said that they found adverts on the platform to be enjoyable to watch.
But to understand why TikTok ads are seemingly so successful, we first have to consider the app's main user base: Generation Z.
Firstly, as digital natives, members of Gen Z are familiar with online marketing tools and tactics, and have been from an early age. As such, they are unlikely to be drawn in by 'traditional' social media ads, and have a low tolerance for anything that feels hackneyed, derivative or unoriginal. In many ways, Gen Z has seen it all before, and are drawn to fresh takes on advertising – such as the high-energy, informative and experimental ads that can often be found in TikTok feeds.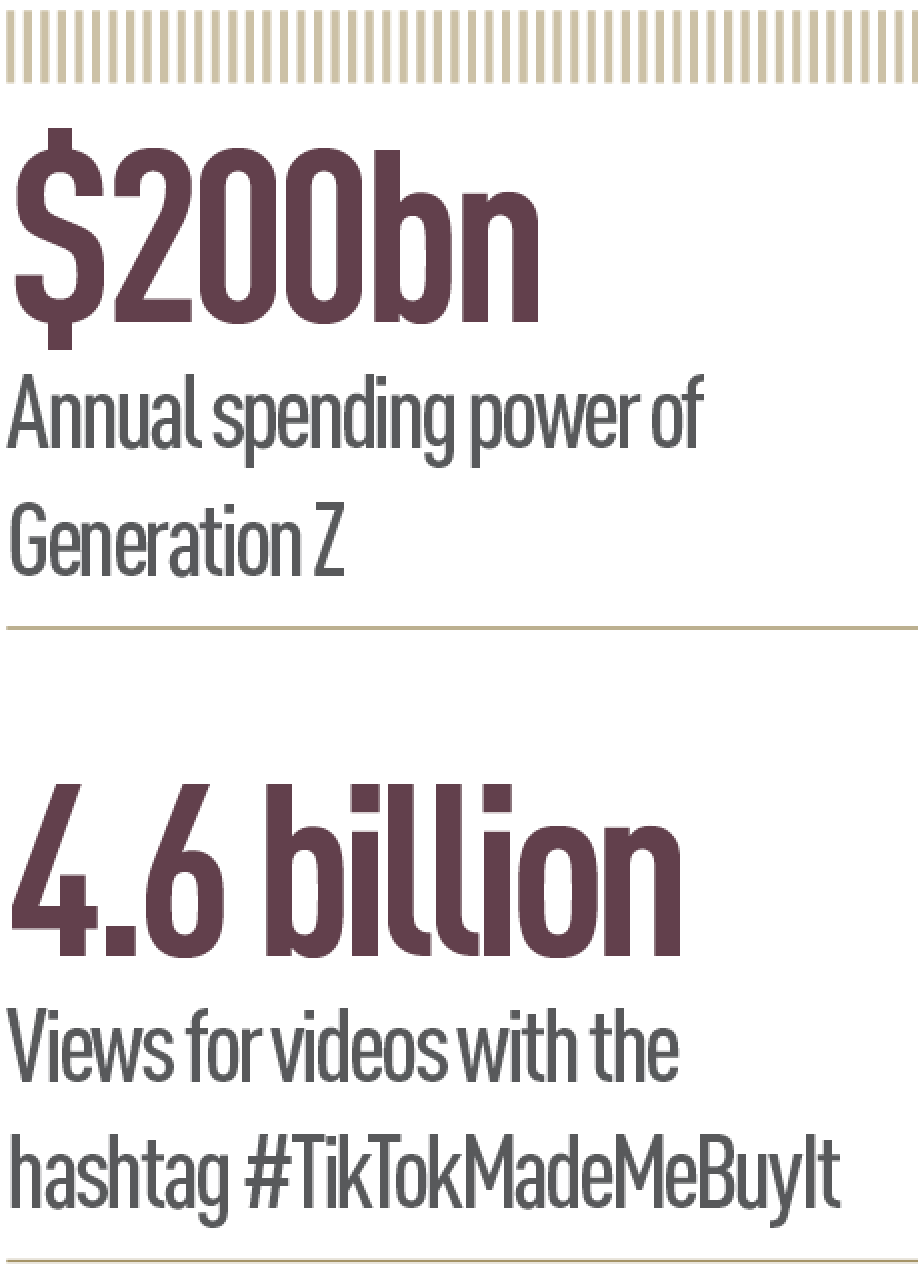 The second key to success is also linked to Gen Z's unique position as true digital natives. Coming of age in the internet era, Gen Zers are used to the constant distraction that digital devices offer. It's no secret that our smartphones are having an impact on our attention spans and our ability to concentrate. In 2015, Microsoft released a study concluding that the average human attention span has shrunk to just eight seconds – down from 12 seconds in the year 2000, making us more distracted than the famously forgetful goldfish.
Increasingly, social media companies have sought to exploit our desire for distraction, designing their feeds to be deliberately addictive to users – the 'pull-to-refresh' feature common on many social media apps has been compared to a casino slot machine, in the way that users will pull the metaphorical lever in hopes of a reward. The very nature of TikTok's platform, which rolls from one short-form video straight into the next, appeals to users accustomed to distraction. In keeping ads both attention-grabbing and, more importantly, short, brands can use TikTok to successfully tap into the splintered attention spans of the permanently online.
The third, and perhaps most important, factor behind TikTok's marketing success is the way in which ads on the platform successfully appeal to Gen Z's desire for community and connection. As the most connected generation in history, it is perhaps unsurprising that Gen Zers place a priority on their relationships with others – both offline and online. More than any generation before them, Gen Z are hyper aware of their identity, and are keen to find a tribe with which they belong.
For Gen Zers, products and brands are another way in which they can express their identity and show their belonging to a particular community, making them particularly susceptible to TikTok trends. Viral products and TikTok-famous brands can quickly amass a cult following online – with users quick to purchase any item that will make them feel part of the trend. It doesn't matter if that trend is cooking, cleaning or reading: the important part is that the purchase brings the user closer to a coveted sense of community.
If brands were ever in any doubt over the influence that TikTok has over consumer behaviour, the evidence is simply overwhelming: videos with the hashtag #TikTokMadeMeBuyIt now boast over 4.6 billion views and counting. For an app that is still so early in its lifespan, it has completely disrupted the world of social media marketing. It's high time that brands sit up and pay attention to the TikTok phenomenon – well, for 15 seconds or so, at least.