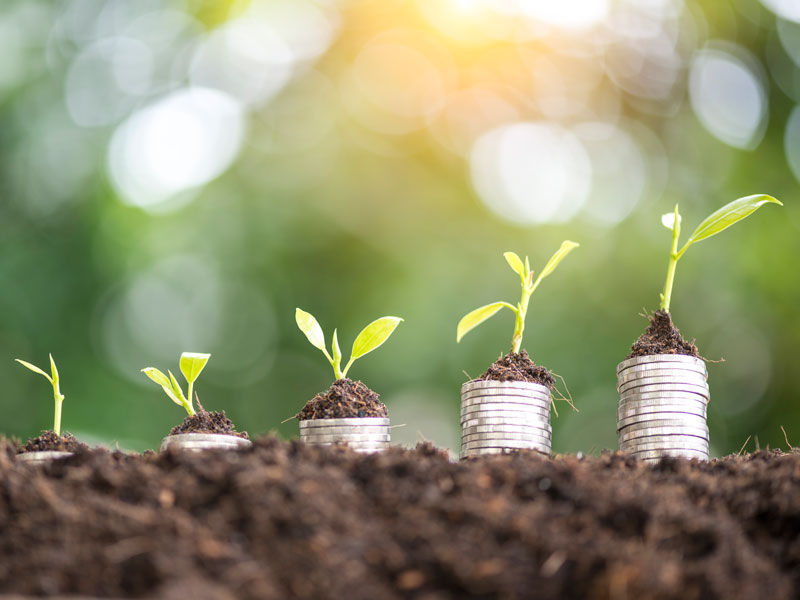 Stat Zero works with government technology investors, technology start-ups and impact investors, as well as corporate partners, foundations, nonprofits and citizens aligned with its vision and mission&nbsp
As a global research and development (R&D) group and impact fund, Stat Zero uses social innovation and emerging technologies to support public sector digital transformation projects worldwide. The company has a vision of achieving several 'zero goals': zero poverty, zero diseases, zero pollution.
Working alongside governments and private sector partners – especially those in hi-tech sectors like virtual reality, spatial management, artificial intelligence (AI), blockchain, fintech, sustainable housing, digital transformation and corporate services – Stat Zero is committed to tackling the world's most pressing challenges. World Finance spoke with Marquis Cabrera, the company's founder and CEO, about the firm's sustainability initiatives and how it is coping with the COVID-19 pandemic.
What are the main sectors that Stat Zero works with?
Stat Zero works with government technology (govtech) investors, technology start-ups and impact investors, as well as corporate partners, foundations, nonprofits and citizens aligned with our vision and mission. The primary sectors that we interact with are: governmental healthcare and social programmes; climate and pollution; national infrastructure and citizen services; education and the future of work; and cybersecurity. We have a global spread of clients, with our main areas of geographical focus being North America, Latin America, the Middle East, North Africa and South-East Asia.
Have you noticed that sustainability has increased in importance for investors in recent years?
Undoubtedly, sustainability has increased in importance. For example, the 2018 Report on US Sustainable, Responsible and Impact Investing Trends found that sustainable and responsible assets now account for almost $12trn – or one in four dollars – of the $46.6trn in total assets under professional management. This represents a 38 percent increase from $8.7trn in 2016 (see Fig 1).
Could you tell us about Club Zero?
Club Zero is Stat Zero's signature offering: a digital platform that enables accredited users to co-invest with governments to improve worldwide Opportunity Zones and transform global economies. In this way, the platform powers inclusive, smart-nation solutions. We are committed to providing impact services, investing in R&D, showcasing portfolio companies, building communities and recruiting emerging managers. Through our impact fund, we are working to solve the world's greatest challenges. Our focus areas align with the UN Sustainable Development Goals, the Bill and Melinda Gates Foundation's Grand Challenges, and Nobel Peace Prize winner Muhammad Yunus' 'three zeros'.
Stat Zero provides a marketplace for members to access capital, deal flow, managed services and case studies. We invest in hi-tech start-ups and microfunds that use bleeding-edge technology, such as AI, blockchain and quantum computing. Stat Zero prides itself on using diverse fund managers and automating venture operations so that our partners can access digital asset portfolios with future value.
Could you explain Stat Zero Ventures?
Stat Zero Ventures invests in digital transformation solutions and consults governments using our venture portfolio to solve the 'zero challenges' we have identified. The programme is made up of a variety of components of Stat Zero, including Club Zero and our investor network. Our aim is to de-risk, solve, build, integrate and scale digital transformation projects worldwide. This includes the creation and sale of impact investment case studies using our public sector venture capital ecosystem. Our executives use our ventures to consult governments with imminent 'zero problems' or 'zero goals' to de-risk large-scale digital transformation projects.
As tech investors, it's our role to look at the changing business landscape and identify solutions that will shape the future
Are there any innovative start-ups that you have supported recently?
We invest in commercial R&D, bold entrepreneurs and ecosystem-building microfunds. One example of a commercial R&D investment we have made recently is UpSkill VR. The company uses augmented and virtual reality to provide CPR training to medical professionals, first responders and interested members of the public.
Another bold entrepreneurial company that we have recently invested in is Finfind, an online platform that matches those seeking business finance with appropriate funders. The comprehensive, up-to-date database of more than 600 finance offerings from public and private sector funders in South Africa simplifies the funding process. White-labelled by the South African Government, Finfind is poised to provide access to finance solutions across South Africa. We have also invested in a range of other technology-led businesses, from an AI legacy transformation solution to a property technology firm offering smarter construction materials.
How do you ensure that corporate social responsibility is upheld by Stat Zero at all times?
Stat Zero has put a number of policies in place that apply to all of our employees, officers, members and directors. Stat Zero believes every company should have written, disclosed governance procedures and policies, an ethics code and code of conduct, and provisions for their strict enforcement. Stat Zero upholds responsible business practices and good corporate citizenship. The company expects any potential investor, start-up or member to follow the same ethical code.
Could you talk about your COVID-19 Zero Disease Challenge?
We launched the COVID-19 Zero Disease Challenge with the goal of creating a secure way for frontline medical professionals to share information and best practices for the treatment and care of COVID-19 patients. After this global challenge was issued, Stat Zero was contacted by 43 qualified companies aiming to solve the problems presented by COVID-19. Stat Zero narrowed down the applicants to the top four organisations, each of which virtually pitched to our panel of judges, consisting of leading medical professionals, researchers and investors.
COVID-19 may have a positive effect on innovative start-ups by accelerating the pace of digital transformation within the global economy
The winning entrant was Project Moses. Built by the Bridge360 team, Project Moses is an all-in-one platform that bridges the gap between medical institutions, healthcare professionals, patients and citizens in order to win the fight against the COVID-19 pandemic. Bridge360's mission is to bring together the public and private sectors through hardware and software innovations. As the winners of our challenge, the Project Moses team received an investment from Stat Zero and our ongoing support as they explore social innovation needs in the ASEAN region.
How has the pandemic impacted the investment climate?
Due to the COVID-19 crisis, the current investment climate is an uncertain one. With companies being hit by negative valuations, a reduced workforce, slowed investment activity and extended fundraising timelines, venture capital is hard to come by. However, COVID-19 may have a positive effect on innovative start-ups by accelerating the pace of digital transformation within the global economy. As tech investors, it's our role to look at the changing business landscape and identify solutions that will shape the future.
With online shopping having recently become a top priority for retailers, we have shifted our focus in the investment space to include last-mile delivery and e-commerce solutions. We are also keen to explore the future of work, including remote working, digital work boards, productivity tools and task managers, all of which have become increasingly important as the pandemic has progressed.
Other areas of focus that have shown their importance during the crisis include telemedicine and virtual healthcare, digital payment platforms and online learning tools. Regarding manufacturing technology, it will be valuable to localise global supply chains in order to reduce dependencies on a single market.
With more people depending on digital services, we will see data tools, data analytics and AI becoming instrumental to improving decision-making across a range of sectors. Govtech and e-services will rise in prominence within the public sector and innovative collaborations will become more valuable, with tech giants such as Google and Apple partnering with healthcare providers to produce application programming interfaces for smartphone tracking and alerts for viruses. These are just a portion of the focus areas that have been highlighted by the pandemic.
What are Stat Zero's plans for the future?
Stat Zero remains hopeful regarding our 'zero goals'. We truly believe that zero is the greatest number and that we will achieve our mission in the future. To that end, Stat Zero's philosophy is to invest in, build and create solutions to make the world a better place. We aim to build govtech solutions by sourcing start-up technologies that solve 'zero problems'. We will provide govtech venture services by leveraging corporate nonprofits and organising the govtech venture ecosystem through a vetted membership model.
All of this is guided by our core values. We believe that our attitude, behaviour and actions drive our long-term success. Our core values of integrity, passion, reason, entrepreneurship, appreciation and growth reflect who we are and what we do.