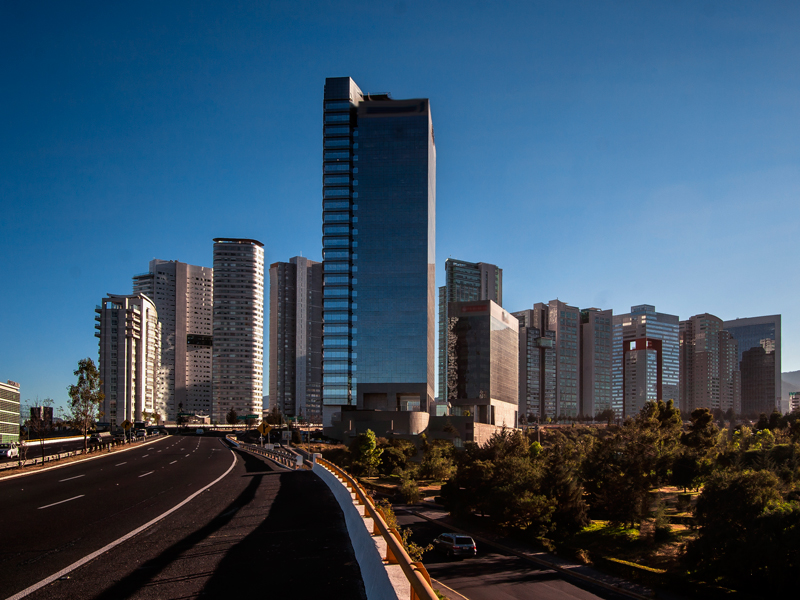 Mexico City, the capital of Mexico. Afore XXI Banorte has used the uncertainty created by a changing regulatory environment to transform the company into a client-centred business &nbsp
Author:
Juan Manuel Valle, CEO, Afore XXI Banorte
Following a bout of turmoil, 2017 was a year of transformation for Afore XXI Banorte. The challenges we faced derived from regulatory changes, which had a significant impact on commercial activity during 2016 and in the first quarter of 2017. What these challenges did lead to, however, was the reinstatement of Afore XXI Banorte's vision to transform the company into a client-centred business. The company needed to start doing some things differently, especially if it was to continue being a thought leader in the local market.
We are implementing a multichannel strategy to expedite our procedures, while making them readily available to our clients remotely
In a highly regulated industry that leaves little room for differentiation, Afore XXI Banorte strives to differentiate itself in two aspects of the business: portfolio management and customer service. Following this premise, and with its mission established, Afore XXI Banorte has embarked upon a new course of action for the coming years, which is centred on three interlinked targets. The first is about transforming the customer experience, the second centres on technological innovation, and the third focuses on reinforcing the investment process.
Putting the customer first
The achievement of these goals will consolidate Afore XXI Banorte's leadership in the pension funds market – both in Mexico and the wider region of Latin America. But to transform the customer experience, we need to truly know and understand our clients, as well as communicate more effectively with them. To this end, we are using big data analytics and machine learning in order to improve the services we offer.
We are also testing innovative communication and instructional tools to further enhance the impact of our interactions. Such tools will also help to raise awareness about our retirement savings system, the way Afore XXI Banorte works, how client savings are invested, and the advantages of making voluntary savings, among other benefits.
From a technological perspective, we are implementing a new multichannel strategy to expedite our procedures, while also making them readily available to our clients remotely. Remote access can be carried out through our Afore Móvil XXI Banorte app or through our online services web page. In doing so, our aim is to become a leader in customer service, not only within our local market, but in the wider financial sector as well.
Fusing talent and commitment
A fundamental element to keeping customers satisfied in this market is to guarantee the safety and long-term growth of their savings. In this regard, Afore XXI Banorte is on the right path. Namely, we recently started redesigning our investment process, and the results are already tangible. For example, Afore XXI Banorte is recognised today as a reference point in the investments market. This can be attributed to the company's highly skilled investment team, which includes 28 investment professionals – each with an average of more than 12 years of experience.
Among them is a specialised team that is dedicated solely to asset allocation. Further, in order to not lose sight of the long term because of short-term distortions, Afore XXI Banorte has implemented a benchmark portfolio. This highlights investment targets by asset class and capital market assumptions that are based on international standards.
Another indicator of our strategy's longevity is the multiannual investment plans that we now have in place. These are submitted to dedicated committees in order to ensure target portfolios are met. Such portfolios include alternative investments, while also incorporating international exposure in a bid to include different economic cycles and promote diversification.
We have also dedicated more resources to the alternative investment process. Today, the team is made up of five specialists who are fully committed to strategy implementation, and who can take advantage of new regulations and international exposure. Furthermore, Afore XXI Banorte recently received authorisation for the use of options, which will enable the company to manage strategies authorised by the investment committee more efficiently. It is also worth noting that during 2017, Afore XXI Banorte successfully implemented external mandates in both Asian and US equities.
Finally, we are implementing international mutual funds in our portfolio in order to encourage international diversification. The idea is to utilise external mandates via separately managed accounts, in what we refer to as 'strategic positioning'. In other words, active mutual funds are tactically complementing alpha strategies and exchange-traded funds.
Looking ahead, as our committees are dedicated to the mandates we have in place for environmental, social and corporate governance, we are in a stronger position than ever to adopt the UN-supported Principles for Responsible Investment. All of these factors combined have consolidated our position in the market, not just for the short term, but far into the future too.