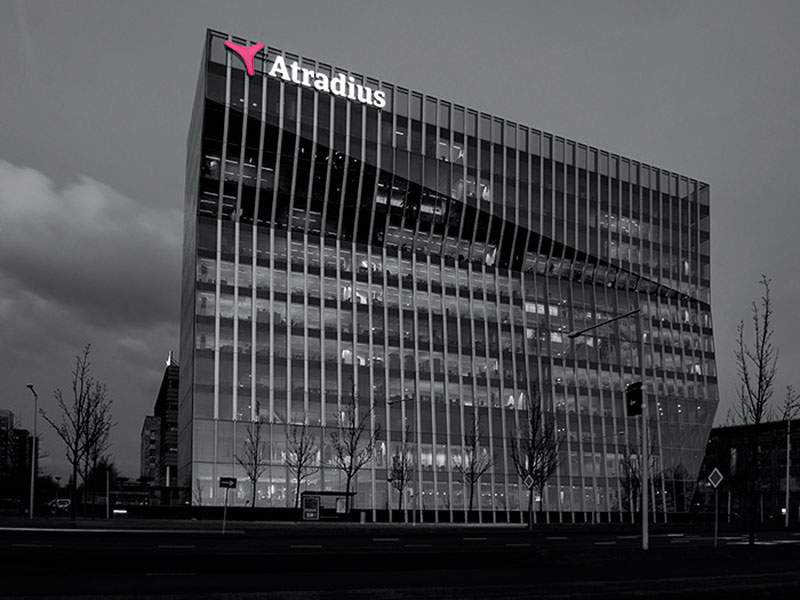 &nbsp
Author:
Andreas Tesch, CMO, Atradius
Despite a rocky end to 2019, the tentative trade agreement between the US and China gave us optimism for global economic growth in 2020. However, all hope was dashed by the catastrophic arrival of COVID-19.
Spreading around the world in a matter of weeks, the virus has infected millions, and for many, the lockdown measures to contain it have effectively brought economic activity to a standstill. The crisis has plunged the global economy into its deepest recession since the Second World War, with the World Bank anticipating a GDP contraction of 5.2 percent for 2020. Despite the best efforts of governments to soften the economic blow with emergency fiscal measures, the outlook is decidedly gloomy.
Though some countries have fared better than others, the forecast is rather bleak across the board. In general, countries with longer and harsher lockdowns have experienced the most severe economic contractions – the likes of Italy, Spain and France among them. The virus has been particularly cruel to Europe, both in terms of the human and economic impact, with the EU expected to see a GDP decline of 8.3 percent in 2020, amid a renewed surge in COVID-19 cases and newly reinstated lockdown measures.
These are turbulent and testing times for us all. While there is a long road ahead of us in both the fight against the virus and the recovery from its economic effects, the crisis has also shown us where changes can be made in our working lives, and has stimulated plenty of ideas about how we can create a stronger and more innovative post-pandemic world.
If we take this time to implement some positive changes, we can emerge from the COVID-19 crisis in a better place, both as businesses and as individuals.
Surviving and thriving
The alarming speed with which the pandemic spread across the globe meant that businesses were forced to react rapidly, making significant adjustments to how they operate in order to comply with the new COVID-19-related rules and restrictions. Almost overnight, the world began a previously unprecedented experiment in home working, with offices left empty as workers began to log on from their kitchen tables. For many businesses, this turned out to be a surprising success, with employees adapting to this new way of working with ease. Many were all too happy to say goodbye to the daily commute, and enjoyed the extra time they got to spend with their families in the evenings, too. Productivity doesn't appear to have suffered either, with a report by Equiem showing that 82 percent of British workers claim to be more or equally as productive at home as in the office.
Home working was just one of the ways that we adapted to the pandemic at Atradius. Our priority has always been the health and safety of our staff and customers, and we have successfully enabled remote working while also maintaining 24/7 support for our clients at this difficult and uncertain time. We have been proactive in our communication with our customers throughout the pandemic, helping to provide them with the cover that they need and keeping them abreast of how the situation is evolving and what it might mean for their business.
We understand that every business and every customer is unique, and each will have been impacted in different ways by the unfolding events of 2020. Early on in the crisis, we changed some claims notification procedures to allow our customers more time to collect outstanding invoices before having to file claims. This was essential as many businesses were trying to find their way under lockdowns and were not trying to avoid paying invoices.
While we have given our customers more time to collect invoices, we continued to pay claims at the same rapid speed we did prior to the crisis. At the same time, we also worked collaboratively with governments in many countries to implement plans that would allow more businesses to stay afloat during the pandemic. Now, with 2020 behind us, we are working to extend these plans in order to provide continued support as the financial crisis drags on.
While we are there to offer protection and support to our customers, there are other ways in which businesses can help themselves at this time. This year has shown us that innovation is indeed the mother of success, and in order to survive and thrive in challenging circumstances, businesses need to embrace change – with a healthy dose of wariness. At Atradius, we firmly believe that the key to success now lies in caution, innovation and evolution. It might sound like something of a contradiction to pair caution with innovation, but both concepts are vital to two distinct aspects of business. It is important to be cautious when it comes to your approach to credit management, because this is likely to be where an otherwise healthy business can find itself in bankruptcy.
Make sure that your buyers can pay you, limit credit given to riskier buyers, follow up on outstanding invoices early and regularly, and outsource credit management through credit insurance or collections companies. On the other hand, innovation and evolution will help you to find new ways to grow your business. The world is continuously evolving, and businesses need to evolve with it. Whether that means boosting your online services or reviewing your business model or product offerings, now is the time to consider how you can adapt your business to the ever-changing set of circumstances we find ourselves in.
An uncertain outlook
If 2020 has taught us anything, it's that it is impossible to anticipate just what might be around the corner. Life can throw us for a loop, meaning that we all need to be ready to adapt to whatever the next challenge may be. And there are certainly challenges abound as we look to 2021 and beyond. In the early autumn, there was cautious optimism about the possibility of global recovery in 2021, as lockdown measures were gradually unwound across Europe. However, a pre-winter surge in COVID-19 cases and a tightening of restrictive regulations means that the long-awaited return to relative 'normality' now seems a long way off.
With a number of major European economies placed back into stringent lockdowns, businesses are understandably concerned – the stop-start nature of repeat lockdowns can pose a challenge to even the most adaptable and innovative of companies. What's more, as people become less risk averse with their health and perhaps show less compliance with COVID-19 containment measures, businesses may well have to brace themselves for a longer run of partial lockdowns.
That being said, while repeated lockdowns are far from ideal, most countries now appear to be better prepared to deal with these measures than when they were first introduced earlier in the year. Improved healthcare infrastructure is now in place, and remote working and home offices have already been set up.
Businesses have made adjustments to survive under these conditions, and many governments have already announced extensions of emergency fiscal measures well into 2021. These developments may soften the blow of repeated lockdowns, but it is undeniable that a tightening of COVID-19-related regulations will prove incredibly taxing to businesses in the months to come. Unfortunately, the cost of this crisis in terms of bankruptcies and unemployment are largely still ahead of us, especially as fiscal packages are inevitably scaled down.
Protection in turbulent times
As it stands, global economic recovery in 2021 largely depends on the development and deployment of an effective vaccine, or a relaxation of the social distancing measures that have thus far hampered economic activities. As neither scenario is assured, the outlook for the next year is an uncertain one.
Amid such an unpredictable and ever-changing set of circumstances, businesses are in need of a sense of reassurance and stability. At Atradius, this is precisely what we aim to offer our clients, even in the most testing economic conditions. The commercial and political risks that are inherent in domestic and global trade have been amplified by the COVID-19 crisis, making it vital that we are there to provide protection to our customers when they need it most.
Now more than ever, businesses need reassurance that they will be paid for the goods and services they supply, and we are proud to be able to help our customers to enjoy more stable cash flow during this uncertain time. We have continued to improve our online systems over the course of the past year, to boost the efficiency with which we can deliver our services to our customers. After all, our success depends on our customers' success, so we have continued to focus on helping our customers succeed.
As well as offering protection for the present, we are also committed to helping our customers prepare for the future. This means inspiring them to innovate and evolve, and keeping them up to date with all of the most recent developments that might affect their business – whether that be disruptions to supply chains, Brexit-related requirements or changes to COVID-19 regulations both domestically and overseas. The coming months will be challenging for us all, but at Atradius, we are confident that through innovation and adaptability, the most forward-thinking businesses will successfully emerge on the other side of the crisis, ready to weather any other storms that might come their way.