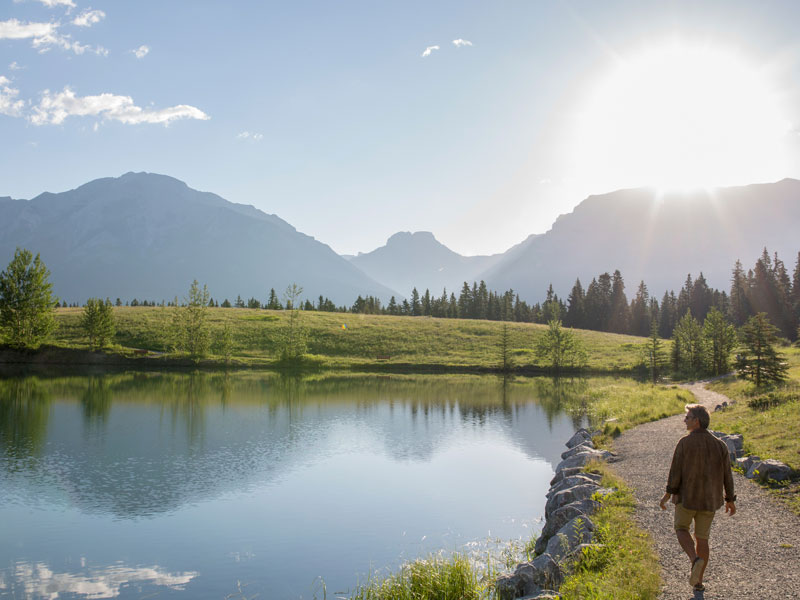 &nbsp
Last year, Mexico's National Commission of the Retirement Savings System approved a proposal to make the most important changes to the Mexican pension system since the sweeping reforms of 1997. Under the new scheme, pension plans will become more flexible, allowing for greater investment diversification and, hopefully, greater returns for recipients. The system now takes into account one of the most sophisticated trends in asset management regarding pension funds, which maximises the replacement rate (the percentage of an individual's last expected wage paid out by a pension programme) rather than asset returns.
The new scheme aligns a number of different factors – including contribution rate, retirement age and wage growth – with asset and risk allocation, adjusting these throughout the individual's working life. This brings all the advantages of long-term investing together to create a smoother and more efficient investment cycle.
Since the inception of Mexico's pension scheme, the investment regime has evolved from featuring portfolios containing only bonds to a highly diversified system that contains everything from bonds to alternative assets, both in local and international markets. Efficient use of these diversification tools has been key to meeting our fiduciary responsibility and, of course, to maximising the pensions of our customers, which is the main target of the scheme.
Think smart
Afore XXI Banorte's investment capabilities helped to ease the transition process, allowing us to design one of the more diversified and sophisticated glidepaths in the system. A glidepath is the mechanism through which investment profiles automatically move a client's pension pot towards more secure investments as they get closer to retirement age. The company is the only retirement fund administrator in the Mexican system that has gained all the approval licences from the national regulator. This means we boast a wider investment universe than our competitors, offering traditional assets and alternatives, as well as different investment vehicles like mandates (both private and public), futures, forwards and options.
Our investment philosophy is based on the benefits of diversification, and this is reflected throughout our glidepath design. With our proprietary capital market assumptions, the optimisation process considers a wide range of scenarios that result in the best risk-adjusted portfolios and de-risking profile, giving us an optimal replacement rate for our clients. This reflects our various investment capabilities, licences and our commitment to the customer.
During the creation of the glidepath, we integrated principles of responsible investment into our strategy. We are a signatory of the UN Principles for Responsible Investment and have committed to transparency regarding our environmental, social and corporate governance (ESG) standards.
Retiring in a better world
We are currently moving from the awareness phase of our ESG process to the integration phase, which contains a holistic philosophy that assesses issues like climate change, the local community and the corporate practices of the issuers we work with. This change of stance is hugely significant and signals that we are making progress. In 2019, our investment team launched more than 300 questionnaires to companies that were part of our investment portfolio, with the intention of learning more about their ESG standards. Now, we are including external managers from public and private markets, as well as international and local managers, in these questionnaires.
This approach has proved to be groundbreaking in local markets because it was the first time a local pension fund was asking such questions of its partners. Part of our task was to make our managers and the companies in our portfolios aware that our fiduciary responsibility extends beyond providing a favourable replacement rate, but also includes creating a better environment in which to retire.
Our fiduciary responsibility extends beyond providing a favourable replacement rate, but also includes creating a better environment in which to retire
The integration of these principles represented a major overhaul in the investment process because it meant that not only returns were considered when approving an investment strategy, but also the impact on the environment, society and the relevant governance criteria. As for external managers, we have created a scoring process to evaluate both their performance against their peers and their performance in terms of ESG factors. In this way, we are able to favour the strategies and managers that prioritise ESG in their investment process.
Last year, Afore XXI Banorte became the first Mexican pension fund to adopt the Code of Ethics and Standards of Professional Conduct formulated by the CFA Institute, the world's largest association of investment professionals. This meant it adopted the highest standards of ethics, education and professional excellence in portfolio management. By implementing these initiatives, Afore XXI Banorte has set a new standard for the pension fund system in Mexico.
A digital strategy
Our efforts to evolve are not only related to the investment process. Technology is at the core of our value chain and operations, so this year we started our digital transformation process through the Afore Digital initiative. Our main target is to continue transforming the way we approach our business operations and strategy using digital technology.
Most importantly, we understand that the use of digital channels will enhance the experience of our customers and create a closer connection and an improved service. Afore Digital is leveraging digital technologies in both infrastructure and applications to increase our business capabilities, boost efficiency, improve our ability to use information, bolster information security and reduce costs. COVID-19 has accelerated this transformation, and we have fast-tracked and broadened our omnichannel capabilities by making more services available digitally to reduce the need for our customers to visit our branches. We are confident that we are on our way to becoming a data-driven organisation capable of designing a better customer experience, while also becoming more agile, efficient, competitive and profitable.
A major difficulty for the pension fund industry is that it offers an intangible product that does not solve any immediate problems; in fact, it actively reduces the client's income in the short-term. That's why our marketing strategy highlights that we not only offer the best place for our clients' money to grow, but also that, by investing with us, they are having a positive impact on our world and society.
We are fully committed to our customers because our main goal is to deliver what our clients need at the precise moment they need it. We listen closely to their feedback through our 10 contact channels, which we will increase across the coming year. This allows us to be available 24 hours a day, wherever our clients are located. The use of digital platforms allows us to identify our customers' interests and habits in a very precise way, letting us provide the right advice as they make their way towards retirement.
In addition, we are developing a loyalty programme that will allow our customers to capitalise on their pension fund every day. This, like all our products and services, is guided by our strategy of enhancing the customer experience and constantly striving to improve. We want our customers to take control of their future, safe in the knowledge that we are on hand to assist them throughout their working life. Making retirement savings accessible to the customer will always be at the heart of our strategy.