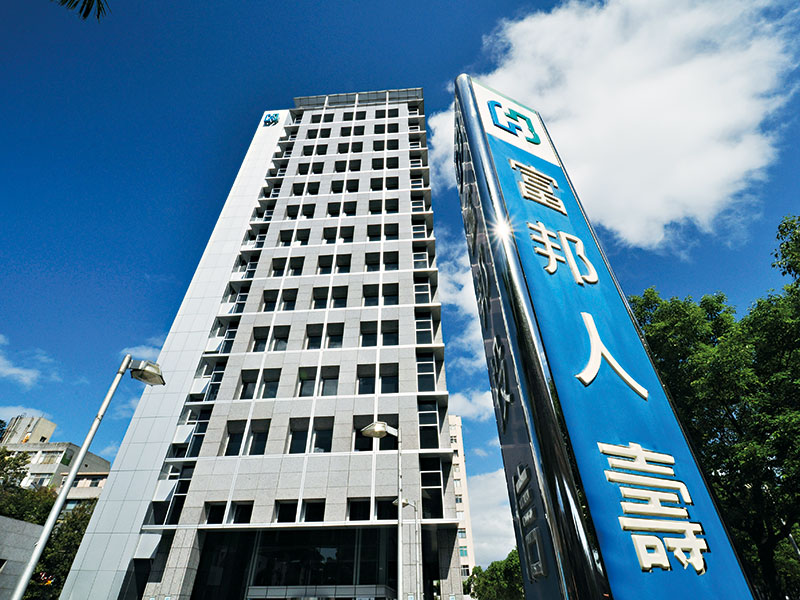 Fubon has placed great emphasis on tackling the complications that can accompany an ageing population, such as the increase in dementia cases&nbsp
Author:
Fubon Life Insurance
Life insurance benefits individuals and stabilises society. At Fubon Life Insurance, we uphold a spirit of serving the common good by bringing positive social influence to Taiwan. We have been awarded the title of Best Life Insurance Company in Taiwan by World Finance on eight occasions and have received numerous other industry awards, including in five categories at the Taiwan Insurance Excellence Awards and being named Best Insurance Company at the 2019 Insurance Faith, Hope and Love Awards.
Fubon has placed great emphasis on tackling the complications that can accompany an ageing population
Fubon maintains a great focus on the sustainable development of the company. By leveraging our business strength, product innovation, digital services and community development projects, we have been able to act on market trends while maintaining stable growth. The company provides timely assistance to the public through considerate and efficient customer service, demonstrating our determination to serve the Taiwanese market.
Community care
Taiwan's insurance penetration and density rates are among the highest in the world (see Fig 1), but the overall market and social environment still poses risks. Fubon is always introducing innovative new products to meet the insurance needs of customers at every stage of their lives. For example, in response to the needs of our ageing society, we encourage policyholders to engage in health management and disease prevention. Taiwan's government has launched an ambitious long-term care plan, which offers subsidised nursing, meals and transport to senior citizens. We have responded to this policy by introducing basic insurance protection for older individuals.
Fubon has placed great emphasis on tackling the complications that can accompany an ageing population, such as the increase in dementia cases. A major concern is that individuals may become disorientated and get lost, placing them in danger. To manage this issue, we have introduced a missing patient bracelet that is prescribed by physicians after a definitive diagnosis of dementia. This has assisted in the creation of a dementia patient searching network across more than 100 hospitals in Taiwan. In a short space of time, the adoption rate of this identification bracelet has increased by 33 percent. According to our data, nearly 100 percent of missing dementia patients are found if they are wearing the bracelet.
Fubon organises workshops across the country to improve the lives of dementia patients and their carers. Through professional healthcare education, we work to ensure both groups receive the correct support. We are also involved in projects to raise public awareness of other age-related diseases.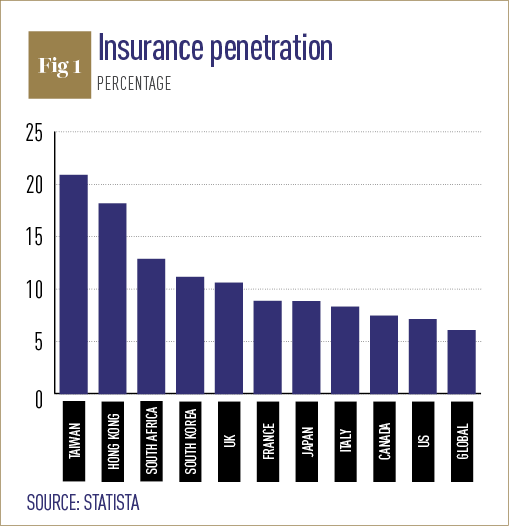 Taking responsibility
We don't just care for society through our policies, but also in the way our business operates. Through the adoption of digital finance and insurance technology, Fubon promotes paperless services to make the company more environmentally friendly. This doesn't mean we have forgotten the importance of providing human interaction when delivering services to our policyholders, though. Fubon has optimised its operational efficiency at each stage of the insurance application process and has launched a smart claims system to ensure policyholders receive the best service. For example, applicants can now use video conferencing technology to communicate with our advisors.
Talent is the key to all sustainable business development. As such, Fubon seeks to create a workplace environment that encourages our insurance agents to move up the career ladder. Through our professional training programme, we are able to improve the expertise of our teams. This helps us optimise our existing services and create new business opportunities through innovative insurance technology, which our staff are fully trained in.
Being recognised for our work provides welcome validation, but it also reaffirms our responsibility and commitment to our policyholders. To protect the four million families that make up our customer base in Taiwan, Fubon has been actively embracing digital technology and focusing on talent cultivation to provide meticulous and well-rounded customer service. We are keen to respond to social trends and changing customer expectations, and are actively addressing the uneven distribution of resources between the rural and urban areas of Taiwan by expanding our service locations.
Fubon will continue to shoulder the responsibility of being the guardian of families in Taiwan, pursuing global expansion and striving to become the number one brand in the Asian life insurance market.