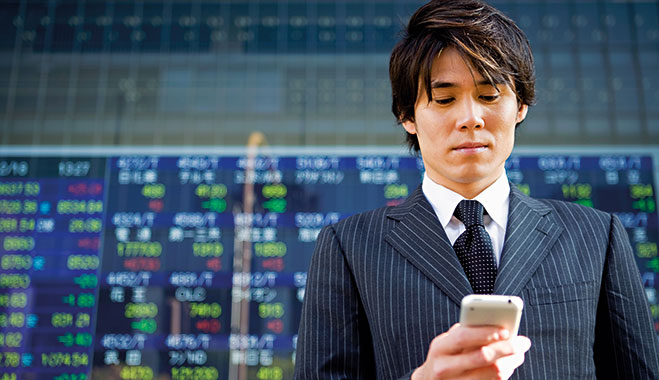 Although Indonesia's economy is flourishing, investment levels are still surprisingly low&nbsp
Author:
Wiko Tanata, Head of Investment Product Management, Danareksa Investment Management
July 21, 2016
According to the McKinsey report The Archipelago Economy: Unleashing Indonesia's Potential, the population of middle-class (or consuming-class) people globally will increase by 1.8 billion over the next few years, of which 75 percent will come from Asia. McKinsey defined consuming-class people as individuals with an annual net income above $3,600 (at 2005 PPP). In Indonesia, the number of consuming-class people is increasing exponentially. The report also indicated that approximately 90 million Indonesian people will join the middle classes by 2030 – a major increase from the estimated 40 million already in that group in 2010. This huge number of people has been driving the country's economic growth over the last few years.
According to the IMF's World Economic Outlook report, released in April, Indonesia's 2014 GDP ranked 16th in the world, sitting among more developed countries (see Fig. 1).
Demographic matters
The significant size of Indonesia's middle-class population offers a huge potential market for business. Added to a relatively stable political situation, it is not surprising that many investors – including foreign investors – are expanding their businesses in Indonesia.
According to the Indonesian Government's investment services agency – the Investment Coordinating Board – FDI in Indonesia rose to $29.27bn in 2015, from $28.53bn a year earlier. This increase indicates improving investor sentiment in the country since the 2014 election of President Joko Widodo, who has been trying to attract foreign investors. At the same time, domestic investors invested $179.5trn in 2015, up 15 percent from a year earlier.
While the number of middle-class people multiplies, the group's economic power is also becoming greater, which in turn helps create stronger purchasing power than before. This improved spending power pushes demand for consumer goods such as smartphones, luxuries, cars and even properties.
The significant size of Indonesia's middle-class population offers a huge potential market for business
In the coming few years, a large number of these middle-class people are expected to move to bigger cities – not just Jakarta and its surrounding area, but also Bandung and Surabaya. Such soaring migration will create a greater need for residential properties, transportation, telecommunications, education and healthcare.
Demographic conditions also help to boost Indonesia's economy in general: with a population totalling around 250 million, Indonesia is the world's fourth most populous country.
The country's age structure also plays an important role in driving the economy, as approximately 66 percent of the total population is between 15 and 64 years old. In other words, about two-thirds of Indonesia's population is at the active working age. With the unemployment rate at 5.8 percent, the majority of the workforce is generating income and therefore has buying power. Not surprisingly, Indonesia's GDP is driven more than 50 percent by household consumption.
Opportunity knocks
From an investment point of view, it is not hard to realise the huge opportunity offered by the consumer sector. Because of this, the investment and product teams at Danareksa Investment Management decided to launch Danareksa Mawar Konsumer 10 in February 2011. What makes Danareksa Mawar Konsumer 10 unique as an open-end equity fund is its focus on the consumer sector. As previously stated, our in-depth research shows that more than 50 percent of Indonesia's economy is driven by domestic consumption alone – thanks to the increasing income of the middle classes, controlled inflation, and a low interest rate environment.
These trends are shaping the country's economy, making it fundamentally strong and resilient, especially in comparison to the financial uncertainty in other parts of the globe. Based on this conclusion, we delivered Danareksa Mawar Konsumer 10 as a satellite fund, which we believed would become the most relevant fund within our economy. The stock portfolio is selectively targeted at companies with the strongest growth prospects in the consumer sector. We can proudly say that Danareksa Mawar Konsumer 10 has demonstrated superior results against the benchmark since its inception.
However, in spite of how quickly Indonesian society is advancing, the awareness of investing among Indonesians is still low. Despite the huge population, fewer than 500,000 fund accounts are registered. The amount of assets under management in Indonesia's fund industry stands at $23bn, which is a small fraction given the total national amount of deposits and savings in the banking industry, which stands at more than $300bn across 161 million accounts.
Call of duty
As the first asset management company in Indonesia (founded in 1992), we feel we have a moral obligation to teach the importance of investing to the general public. It is our duty to explain the true meaning of investment, in order to shift the paradigm from a time-deposit mindset to an investing one. We run various educational programmes to teach the value of investment, which involve free seminars, talks, financial events, articles and much more.
Last year, we even incorporated a fashion show into our investment seminar, in order to demonstrate that investing is a simple thing and can be adopted as a lifestyle. We are probably the first and the only fund manager to ever combine such different interests into one night. Furthermore, as we are constantly trying to pass on the key tenet of investing through discipline, we have launched an investment platform called Investasiku Masa Depanku (My Investment My Future), a financial programme to encourage investors to start investing small amounts consistently over time. This has become a key tool to opening up discussions about investing with retail investors.
Tech talk
Since the majority of income earners in Indonesia are young, they tend to be quite tech-savvy. Based on this, we decided to use social media platforms such as Twitter and Facebook as key communication channels. We now constantly post articles, event photos and investment tips. Investors can also share their feedback on our products and services with greater ease, which allows us to respond and take action faster.
Our eagerness to make lasting connections with the populace has also allowed us to become the first manager to offer mutual funds directly online. Through our Reksa Dana Online service, launched in 2008, we offer our retail clients the ability to register and invest in our mutual funds online. Going further, we subsequently developed Reksa Dana Mobile, through which our clients can subscribe to or redeem funds through their mobile phones.
Our research shows the majority of fund investors are concentrated in the capital city of Jakarta, meaning many potential investors in other major cities are untapped and ignored. These online services are a logical way to reach them efficiently.
Infrastructural assistance
Under President Joko Widodo, Indonesia has become very aggressive in building up its infrastructure. The current plan to build infrastructure in 2016 is budgeted at more than $23bn – a slight increase from $22bn last year.
President Joko Widodo admitted that infrastructure in Indonesia has been left behind in the past, especially when compared to Malaysia and Singapore. Therefore, infrastructure development must now be a top priority. The sector covers toll roads, normal roads, airports, seaports and much more. In particular, the government has targeted expansion of toll roads up to 1,000km in five years, as currently they span only 800km.
Underdeveloped infrastructure has led to high costs in the past – largely logistics and transportation costs, which are more than double those in Malaysia or Singapore. This is a major reason the cost of living in Indonesia can be much higher. To support the government's programmes in infrastructure development, we offer alternative capital-raising mechanisms for businesses in the sector, through the issuance of private equity funds. In Indonesia, private equity funds are vehicles that enable professional investors – through fund managers – to invest in infrastructure. By investing through private equity funds, investors are also supporting the government's development agenda.