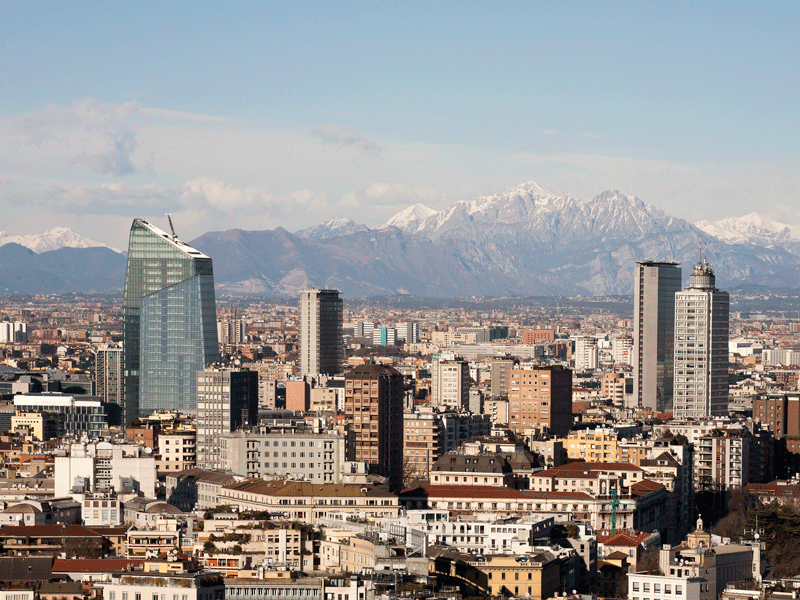 Headquartered in Milan, Mediobanca Private Banking has looked to fully embrace the club deal approach to investment and is participating as a sponsor in the project &nbsp
Author:
Angelo Viganò, Private Banking Head, Mediobanca
Over the past couple of years, volatility has shaken financial markets around the world. Amid this uncertainty, Italian investment bank Mediobanca noticed that its private banking clients sought to diversify their portfolios by identifying illiquid forms of investment. Mediobanca's private banking branch deals with high-net-worth individuals (HNWIs), most of whom are entrepreneurs. This segment finds it increasingly attractive to invest in a business through a private club structure, rather than simply buying financial products.
With this in mind, Mediobanca Private Banking has looked to embrace the 'club deal' approach to investment, not only from a financial standpoint, but also by taking into account entrepreneurial investors who want to share their expertise. Mediobanca Private Banking launched the Equity Partners Investment Club in December 2017, and the project is now poised to launch investments in dynamic companies that seek capital in order to spur a quantum leap in growth – an area shareholders have historically found difficult to finance.
Identifying potential
Mediobanca Private Banking was founded to serve HNWIs. Offering clients a private and investment banking model, it's based on synergies with the corporate and investment banking division of Mediobanca, which is dedicated to the mid-corporate segment. The unit, therefore, benefits from the investment bank's expertise in advisory and capital market services. This helps clients manage all of their financial needs – both private and business – through synergies with the group's divisions, from private banking and corporate finance to real estate services.
Following the launch of the Equity Partners Investment Club, Mediobanca quickly received expressions of interest totalling over €500m ($567m). The principal objective of the project is to identify outstanding Italian companies and assess the viability of taking either minority or controlling stakes in them, depending on their individual circumstances.
Mediobanca is participating as a sponsor in its club deal project, working alongside several of the bank's entrepreneurial clients. The objective is to invest in medium-sized companies with high growth potential, chiefly operating in 'made in Italy' sectors with a value of between €200m ($227m) and €300m ($341m).
Interest in the project was confirmed with the launch of the first investment in June. The deal was made between four investors and Seri Jakala, a high-value-added marketing service company looking for fresh equity to support its new growth drive, which involves innovation and international expansion.
Taking shape
The club deal project involves the participation of 50 leading Italian families who, together with Mediobanca, will invest in target companies identified by the project's management team through dedicated, special-purpose vehicles. Although the club deal project will mainly invest in outstanding Italian firms with a strong inclination towards exports, deals in other European countries will not be ruled out either.
For each deal, a commitment of between €80m ($91m) and €100m ($114m) is anticipated, of which Mediobanca will contribute 20 percent. The other 80 percent will be put up by the families of the bank's entrepreneurial clients, each of whom will contribute a minimum investment of €5m ($5.7m) if they choose to invest in the venture. Investors will have the freedom to choose whether or not they would like to be involved in an investment on a deal-by-deal basis. This makes the club deal model different from other forms of illiquid investments, such as private equity funds.
This type of structure is particularly fair, as it does not involve management fees. A success fee will only be charged once the hurdle rate of seven percent has been exceeded.
Italian excellence
Through its Equity Partners Investment Club, Mediobanca continues to identify new investment opportunities for its clients. In particular, it is monitoring sectors in which Italy has demonstrated genuine excellence. For this reason, the team is talking to firms in the food, fashion, retail and machinery sectors.
The Equity Partners Investment Club is also looking for family-run firms, in which entrepreneurs will continue to play a key role after the initial investment is made. This is an important consideration, given the fact the fund will be taking minority, and not controlling, interests in the organisations.
At this point in time, Mediobanca is talking to a number of entrepreneurs that see this investment vehicle as an appealing instrument for opening up their companies' equity, while also receiving a decisive contribution in terms of quality. The relationships fostered with other shareholders through the club structure will undoubtedly add further value and expertise.