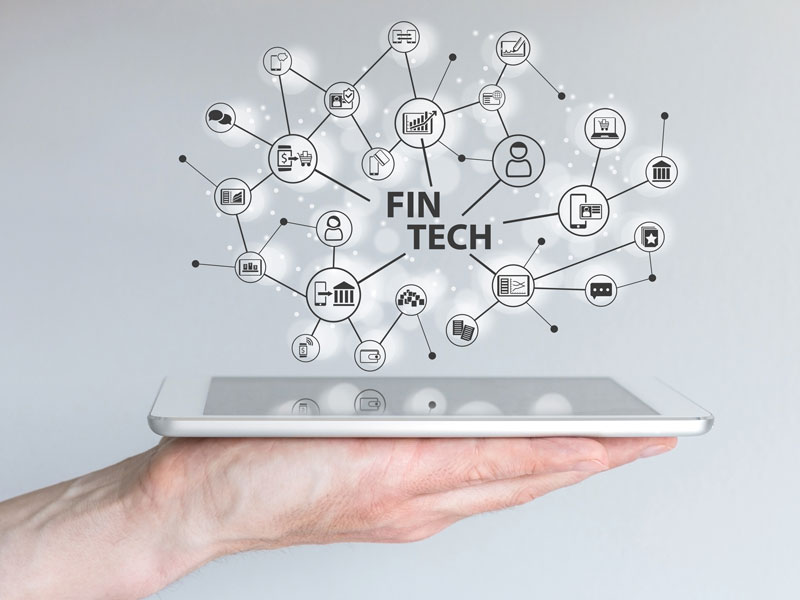 &nbsp
Author:
Dimitris Kantzelis, CEO, XSpot Wealth
The idea around what is now called XSpot Wealth came in a small café in Knightsbridge, London, back in 2014. In a period of rapid regulatory changes, with MIFID I, and the discussions around MIFID II and its implementation, Bassel Ibrahim and I realised that if Europe decided to implement these changes, the entire wealth management industry would change forever. We were also seeing a growing momentum of millennials needing professional and transparent digital providers to help them start saving money for early retirement. We needed to come up with a solution that could relate to everyone and not just the few, a solution that we could easily explain to our family and friends.
As traders and senior analysts, we had many people who sought our advice on how to invest their money, thinking that we would know best. What they did not know is that this was a very difficult question; trading and long-term investing are two different things. This is when we started thinking of creating a service that we could recommend to our families, friends – everyone! The name of the company came about because we were drawing on a piece of paper the four values we wanted our wealth management business to have: Flexibility, Transparency, Technology, Fair Fees. Then we connected the four words with an X. And then 'spot,' because 'on the spot' service is of paramount importance in what we do to deliver results.
Finding the key through fintech
Banks and traditional wealth managers with old-style methodologies, offering expensive products and having very high minimums, were not open to smaller investors. Most of our family and friends did not have the kind of cash required by most banks and traditional managers to start their saving plans. How could people get top-class wealth management services even when investing a few thousand? The key would be revamping everything through fintech. Traditional banks and wealth managers were doing everything manually. For us, automation was already there; we were using algorithms and artificial intelligence (AI) in trading. This made us realise that if we could apply some of these rules in wealth management we could democratise investing and help everyone start their investment pots with great diversification, full transparency and very low costs. This would lead to a totally new era of people taking their financial future into their own hands. But it is very difficult to take what used to be a complicated service for the few and make it available to everyone. It required big investments in technology, countless hours of programming, designing, filtering investment strategies using quant-based algorithmic tools and AI, to reach the point where we could offer XSpot Wealth plans to everyone.
XSpot has three types of accounts:
Smart Wealth allows clients to try all of our plans for free to understand which is best, then complete the investor questionnaire online, have your risk profiled by our algorithm and choose from a number of investment plans appropriate for the risk profile. All automated.
Junior Wealth, a somewhat similar setup to Smart Wealth, is an account type designed for affordable saving and investing for children, with the aim to help them with a pot for when they reach adulthood. The difference from our peers here is that we give parents the ability to issue unique reference links to friends and family for birthdays and other festivities, so others can chip in to the account, and leave a note. So, when the child turns 18, they will be able to see who contributed to the account and read all of the notes!
Private Wealth is the offering that is the most different from anything being done by our peers, and the one account we are most proud of. No one else is offering this, as they only focus on online accounts. We call it the 'new era in Private Banking'. We understand some people still want to meet, online or in person, with an experienced private wealth manager, discuss the issues around their wealth and investments, receive tax advice through our partners and pick from a range of different services. We can do this all for just 0.25 percent on top of a Smart Wealth account, which is just 70 cents per day for a €100,000 account. We have a team of very experienced wealth managers for this service, people who used to work with Citibank, HSBC, Pimco and other big regional banks. I would say the Private Wealth account is what differentiates us most from our peers.
Flexibility and transparency
We are very transparent in the entire process from opening the account, to the way we structure the plans, pick the actual securities that go in each plan, rebalance and charge. We believe this to be a key element of innovation. People want all the available information, to be able to decide what is best for them and their investments.
We also give our clients full flexibility. Not only can they change strategy whenever they want, but they are free to take back part or all of their account within 24 hours if stock markets are open.
Our investment plans are designed and stress-tested for almost any scenario, to passively follow all benchmarks, but perform much better during downward movements. We saw this during the market crash at the end of Q1. Our plans outperformed the benchmarks in the sharp downward spikes, which is a big thing both for us, and our clients.
Our average account is around €20,000, ranging from €5,000 to €50,000 and upwards towards €100,000–€200,000. But we are also delighted to have some big Private Wealth accounts of over €1m, clients who used to invest with major European and US banks, proving that our private wealth model is working. Even big clients nowadays understand that they will probably achieve better results with us and will also enjoy a more personalised and premium service.
We have an 83-year-old client so passionate about our model that he decided to quit a major Swiss bank and move his multi-million account to us. Our big strength is that we can deliver results even with small accounts, so traditional clients who used to invest with banks can try our services with small amounts and after a few months can top up their investment. In most cases, these clients bring a big part of their assets to us after six to 12 months, when they understand that we are really delivering results. Our wealth managers who used to work with big banks also had their doubts in the beginning over whether their clients would trust a new digital wealth manager, but we are all very surprised by the results. This is the reason why we have many bankers asking to join our team.
The growth of demand
Baby Boomers and Generation X are already saving and investing with traditional companies. We have our model to show them that they can try us and get better results, and we see many shifting from traditional players to us. However, investors of all ages understand that they will need to work well into their 70s to get a state pension in most EU countries. So, now more than ever, they understand that they need an investment pot that will be growing over the years, with the help of compounding. This will help them feel less dependent on their job when they reach their late 50s, and allow them to take earlier retirement, or part-time work. I know many people who are looking to get a good income from their investment with us, and work part-time, travel the world and enjoy life.
Our growth plan modelling shows that with a €1,000 deposit today and a €300 average contribution per month for 30 years, your investment pot in the average scenario will be around €340,000. So from total contributions of €118,000 you end up with €340,000, almost three times as much, because of compounding and reinvesting.
The ages that most people in the EU retire at now vary from 65 to 67, but this will only go up, to about 70, we believe, by the time we approach our own retirement. The question is, who wants to wait to retire at 70? Many people nowadays want financial freedom from very early on. I know people working remotely and travelling the world in their 30s using income from their investments.
Hitting the target
Our aim was always to democratise savings and investments. Since day one, we made it our purpose to look for ways to offer our clients more value and a better experience. We are confident that with XSpot Wealth, people from all levels of income can now take ownership of their financial future in any stage of their life. We are on track to reach 10,000 clients and proceed to the next target, which is to become a global company with 100,000 clients and €1bn of assets under management. If we consider the wider industry, XSpot Wealth is a drop in the ocean, but with happy clients and a model that produces results, we look forward to becoming a major player both in Europe and the US.