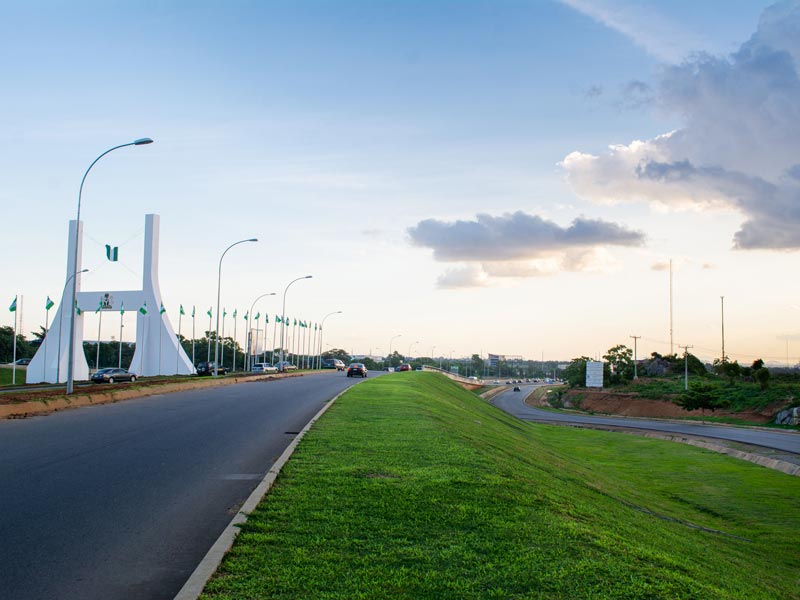 &nbsp
Access Bank is unapologetically ambitious. Driven by a mission to be 'Africa's Gateway to the World,' the bank has in a span of two decades emerged as a powerhouse financial institution in the continent. Today, the bank boasts of $29.1bn in assets, 58 million customers and a presence in 17 countries. The secret to the unprecedented success has solely boiled down to the disciplined execution of five-year corporate plans.
In January, Access Bank launched the fifth cycle of its growth strategy for the next five years. The targets, yet again, are brave. Presence in at least 26 countries, 125 million customers and return on equity (ROE) in the range of 25 to 30 percent by 2027. During the period, the bank expects to more than double revenues and profits from its African subsidiaries, thus easing the burden on its home market of Nigeria, where it is the largest in terms of assets, controlling 19 percent market share.
The bank has established a trend of surpassing the original targets. Under the last strategic plan running from 2017 to 2022, the goal was 35 million customers. It closed at 52 million.
Thus, the bank is confident of achieving its ambitions over the next five years. Based on its foundational strategy, the bank has no plans to reinvent the wheel. Instead, it intends to continue leveraging on strong merger and acquisition capabilities and its ability to grow organically. It also plans to create value with each expansion, prioritising countries with better sovereign ratings and complementary business landscapes.
Over the next five years, Access Bank has outlined seven enablers that will anchor the growth targets. One of them is environmental, social and governance (ESG). Putting ESG as a key enabler is by design. This is because sustainability is not just rhetoric for Access Bank. It defines the bank's DNA.
As it grows, Access Bank is privy to a fundamental fact – it has an obligation to be at the forefront in helping communities improve their wellbeing, create wealth, foster cohesion and reduce vulnerabilities to climate change. This it does by ensuring it operates within the guidelines of the sustainable banking principles.
Taking centre stage
In its ambitions of being 'Africa's Gateway to the World,' Access Bank wants to be at the heart of the continent's socio-economic transformation. In particular, the bank is determined to aid the realisation of Africa's potential by evolving into a leader in international trade facilitation within the key trading blocs. This puts the bank at the epicentre of the realisation of the African Continental Free Trade Area (AfCFTA) goals. Currently, total trade volume in sub-Saharan Africa is estimated at $950bn. With AfCFTA expected to connect large swathes of countries into virtual trading zones, the volumes are bound to increase substantially. Being a catalyst for Africa's transformation and link to the globe means adherence to sustainability principles will continue to be paramount for Access Bank.
The bank has adopted an all-encompassing view of sustainability, which is a means to harmoniously achieving positive economic, societal and environmental goals and creating an equitable and more prosperous world for current and future generations. For over 15 years, this transformative idea has been embedded in its vision, helping the bank channel human, financial and social resources to the advancement of society.
There are good reasons why Access Bank is prioritising doing good as the underlying factor in pursuit of growth. The bank has already managed to debunk the prevalent misconception that adopting sustainable practices equates to sacrificing profitability. Going by its performance over the period just ended, Access Bank has proved that incorporating sustainability into business operations has the ability to midwife long-term profitability by reducing costs, improving efficiency and enhancing brand reputation. Ultimately, this plays a central role in attracting and retaining customers and investors.
During the period, the bank saw its gross revenues increase from N459bn ($992.4m) in 2017 to N907bn ($1.9bn) in 2022. Profit before tax nearly doubled from N80bn ($172.9m) to N147bn ($317.8m) while ROE increased from 13.6 percent to 17.7 percent.
The numbers are a testament that sustainability brings about new dimensions to doing business, with the result being impressive growth. A case in point is the ability to develop innovative products and services that cater to the evolving needs of clients. Last year, for instance, the bank successfully closed its second green bond issuance, raising $50m. The funds will go towards financing renewable energy projects and other sustainable initiatives. It was the second green bond issuance by the bank, which in 2019 raised N15bn ($41m) from Africa's first climate bonds-certified corporate green bonds. Part of the proceeds went to finance a low-carbon transportation system for the Lagos Metropolis. The impacts have been phenomenal. Reduction of greenhouse gas emissions by 63.5 percent, from conventional emissions annually.
Access Bank understands that positive impact on the community and the environment, particularly when threats of climate change are becoming more severe, has a ripple effect on the bank's bottom line. This explains why the bank has taken conscious and prudent decisions on how it approaches issues like financing of sectors like fossil fuels, incorporating digital transformation and innovations in its sustainability agenda, women and employee empowerment and financial inclusion, among others.
The sustainability journey
Access Bank understands the urgency of transitioning to a low-carbon economy. For this reason, the bank is channeling financial flows to low-emitting sectors while gradually reducing its exposures to high-emitting ones. Essentially, renewable energy projects like solar, wind and hydropower are today on the bank's financing agenda. Other key priorities include sustainable transportation, waste management and green buildings integrating affordable housing, among others.
In sustainable-linked lending, Access Bank is not only guided by internal tools but has also domesticated several global templates. The green loan book and sustainable finance toolkit, for instance, enables the bank to screen projects and identify potential environmental and social risks thus facilitating the categorisation of the bank's green loan portfolio. The initiatives also enable the bank to attract customers who are passionate about sustainability and encourage sustainable business growth while reducing carbon footprints.
In its sustainability journey, Access Bank has seamlessly managed to intertwine digital transformation, technology and innovations. This emanates from the understanding that to allow customers to reduce their carbon footprint, they need tools that accord them high levels of flexibility and convenience.
The ultimate goal for Access Bank is to transition to primarily digital transactions by 2027 from about 50 percent currently. Among the bank's flagship products is AccessAfrica. The proprietary payments platform has been instrumental in simplifying cross-border payments. Last year, it facilitated the movement of over $250m. This year, the platform aims to transmit approximately $700m by leveraging new corridors and use cases.
A deep dive into digital transformation is also enabling Access Bank to drive financial inclusion in Africa. The bank's data show that today, a total of 370 million Africans do not have access to financial services. By deploying technology, the bank is not only able to bring people into the formal financial services sector but is also able to empower micro, small and medium enterprises. A case in point is Project Dominance that has seen the bank expand its reach to hitherto under-banked and unbanked areas riding on agency banking.
Apart from financial inclusion, empowerment of women is another critical pillar of sustainable banking. By ensuring that diversity, inclusion and equity form important aspects of operations, Access Bank has been able to catapult women to the upper echelons of management. Supporting women's enterprise has been an effective contributor not only in poverty alleviation but also economic development.
While most organisations have often overlooked employees as agents of sustainability, the situation is different for Access Bank. In fact, for the bank, employees are the brand ambassadors in flying the sustainability flag. Granted, the bank has implemented watertight safeguards against vices like internal fraud, discrimination and other unethical practices. These include a code of conduct that outlines the principles of ethical conduct and professionalism.
Promoting a culture of employee empowerment through competitive compensation packages and opportunities for career advancement means that employees feel part and parcel of the bank's successes. This explains why, despite forays into new countries with significant social and regulatory differences, ethical conduct and professionalism have remained fundamental attributes that underpin the bank's corporate culture.
A member of the global village
Geographical expansion is a key growth driver for Access Bank. Coupled with the fact that the world has become a global village, this means the bank cannot operate in isolation on matters of sustainability. The bank, for instance, understands that despite being the least polluting region, Africa is bearing the brunt of climate change.
The realities of the interlocking sustainability issues have made Access Bank build strong partnerships to advance sustainable banking. Among the most significant is with the International Finance Corporation (IFC) that has been executed through a $162.5m loan agreement. The loan has enabled the bank to expand its green lending programme. Access Bank has also worked with the International Fund for Agricultural Development and the African Development Bank, among others.
As the first African commercial bank to be designated as a Sustainability Certified Financial Institution in 2020, Access Bank is living up to its billing as a champion of sustainable banking in the continent. Going into the future, the bank has no intentions of relenting or slowing down. Being cognisant of the complex and evolving nature of sustainability challenges, Access Bank aims to continuously improve its performance and develop innovative solutions to address all emerging issues. Luckily, the bank has over 15 years of experience.