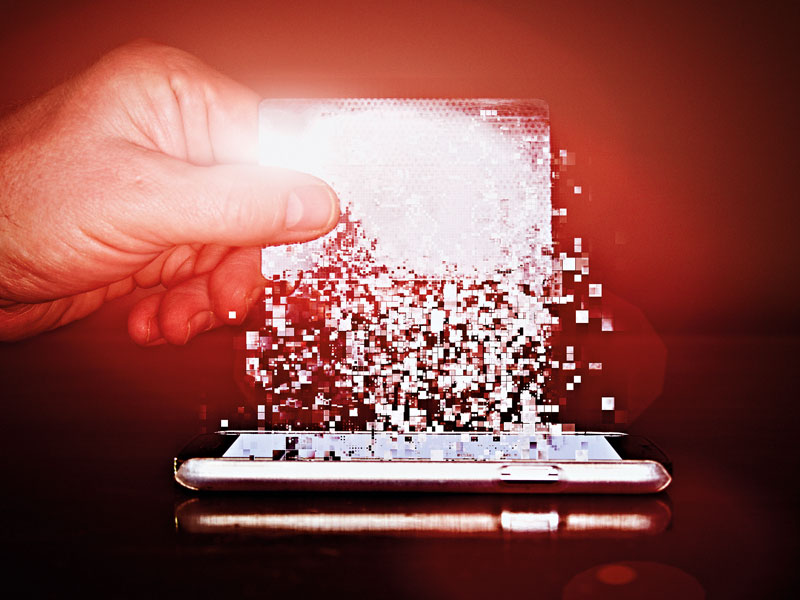 &nbsp
Author:
Ricardo Campos, CEO, ActivoBank
The COVID-19 pandemic arrived at a time when the Portuguese economy was still recovering from the last economic crisis, creating considerable instability in some of the most sensitive sectors of the economy. Travel, transportation, restaurants, hotels, and wholesale and retail commerce were all badly hit, affecting around 20 percent of the work force and contracting GDP by 4 percent.
The full economic impact of the pandemic will only be felt in the coming years, most likely exacerbating existing socio-economic inequalities. Young people and those with less secure jobs will probably bear the brunt demographically while, in business terms, smaller companies will be more severely impacted than their larger peers. There will be significant regional variations too. But there will be positives that come from this crisis. The pandemic has accelerated the digitisation of workplaces, forcing companies such as ours to move most of its employees to remote working.
Companies across the economy are having to reinvent their business models, and e-commerce and remote services are growing faster than ever before. The Portuguese banking sector is in a stronger position than it was in previous crises. Higher capital requirements and greater liquidity than in 2010–13 mean that the sector is more resilient than it was then.
Also relevant is the fact that the current crisis is not directly related to the financial sector. As a result, banks today have been able to move quickly to support the community with special measures such as loan moratoriums for individuals and businesses.
ActivoBank also waived credit card interest for three months. By helping to mitigate the negative effects of the pandemic for customers and their employees, the banks are keeping the economy as healthy as possible, so that companies stay operational, jobs are retained and the financial system keeps flowing.
More than just a digital bank
ActivoBank is a digital bank for individuals, but unlike most digital banks, it has a very wide offering. In addition to basic banking facilities such as current accounts and credit cards, ActivoBank offers personal and home loans, insurance policies, savings accounts, investment products, stock trading, investment funds and ETFs.
Furthermore, it has 16 branches located in major shopping malls, giving it a footprint and a visibility not available to digital-only banks. ActivoBank is committed to maintaining its physical branches as we believe they continue to play an important role in our relationship with our customers. Branch staff are great at helping even our most technologically conservative customers get more comfortable with our digital tools and learn to appreciate their benefits. Launched in 2010, Activobank is owned by Millennium bcp, the biggest private Portuguese banking group. At the end of 2019 it had over 300,000 customers (almost 100,000 of whom were acquired in 2019), over €2bn in assets and a positive net result of approximately €10m.
Carving a unique position
ActivoBank recognises the competition from fintech on one side and incumbent banks on the other and carves its unique position by differentiating itself from both. Fintechs started as mono-product attackers but they are moving to become more like banks as they add products and services to their portfolios. Incumbent banks, meanwhile, have increased the pace of their digital transformation to respond better to the fintechs. ActivoBank has the best of both worlds, able to offer products and services to cater for most of our customers' financial needs.
We are a fintech by nature, an attacker in price and offer. But we also boast the width of offer, security and trust of an incumbent bank because we belong to the largest private financial group in Portugal.
Its 'phygital' model provides the visibility and reassurance of a physical presence with the benefit of digital experience and innovation. Digital banks and fintechs don't always have to compete. By working together and sharing knowledge we can create even better services and products for our customers. Our partnership with TransferWise is a case in point.
Instead of trying to mimic what TransferWise has done so well – developing the capability to make seamless transfers around the globe in almost any currency – we partnered with them and incorporated their capabilities into our app and site. In the process we helped improve their service, making it even easier for customers to transfer funds abroad by enabling them to do so instantly from their ActivoBank accounts.
I strongly believe this is the way in which smaller digital banks and fintechs can get together and work on great solutions that will make them stronger and more competitive.
Adapting to succeed
During the pandemic, many branch and call centre staff continued travelling to their place of work while over half our employees shifted to remote working. To accommodate the needs of our staff, as well as to respond to an increase in demand for the call centre, we split our call centre team into six, with each group working in different locations. It was important for ActivoBank to show its customers that they can trust it to be always available, online and offline. It wasn't just call centre usage that went up. We saw a rise in the number of accounts opened via digital channels too, unsurprising given that we were the first bank to allow customers to open an account remotely.
ActivoBank has always relied on a strategy of constant digital transformation. It started as Banco7, the first phone bank in Portugal, back in the 1990s. Then it was the first bank with a transactional website in 2000, and in 2010 it launched the first transactional mobile banking app in Portugal. In 2019, we went back to the drawing board, redesigning the app and launching a new version better suited to the needs of our clients. Not only do we challenge ourselves, but we are also challenged by our customers, who want to interact with us in the quickest and most convenient way possible. As such, our IT teams are constantly improving our architecture and infrastructure so that we can respond to those challenges.
Most of the digital developments start with a suggestion or a complaint from a customer and are tested by our customers themselves. One of the weapons in our armoury is a state-of-the-art lab where we invite customers and non-customers to test our concepts and ideas. With the aid of a gaze-tracking system, we are able to analyse how users interact with prototypes of our mobile app and web platform, giving us valuable insights into the user experience. As we develop these digital interfaces, we understand that providing help and support is crucial for the experience. Not only do we invest in expanding our contact centre capabilities through chat and co-browsing, blending the digital interface with human support, but we also provide digital support through state-of-the-art bots.
A growing market
Almost 65 percent of our clients use mobile banking already and trends indicate that this number will increase. People are logging into the app more frequently too, every day compared to a handful of times per month. A big draw for these daily users are the stock trading services and investment products that ActivoBank offers, tools that reward frequent engagement. Growing our customer base is fundamental so that we reach a significant share of the market. Ever important, however, is increasing the number of customers that use us as their main bank. Fortunately, this figure is rising fast. We are also projecting a strong increase in our share of wallet, as our customers use more of our products. Our growth is projected to move from a mostly transactional customer, one who makes payments and transfers, to a first bank customer who relies on us for their mortgage, personal loan, investments and insurance products. We are growing in the order of 30–50 percent in most areas, and we expect to continue on that trajectory for the next couple of years.
The future
The pandemic will have lasting consequences for the way we live and work. Most banks have speeded up the process of enabling remote working, and the digitisation of society has gone into a higher gear. E-commerce has grown incrementally, as have most other digital and remote services. Digital banks such as ActivoBank are in pole position to take advantage of this shift in society, helping customers to access their banking wherever and whenever they need it.
Issues of trust and security are more important than ever, as more and more businesses move online. Banks such as ActivoBank that have invested heavily in this area, in terms of both systems and staff training, will be best placed to capitalise on this movement. We have several teams that control and monitor our digital platforms, such as IT, legal and compliance, all ensuring that safety and privacy procedures are implemented according to the recommendations and obligation of the European and national regulatory bodies.
The way we responded during the pandemic will have helped bolster trust too – customers knew that they could rely on us through this difficult period. Going forward, clients can expect the same commitment as they have since day one: simplicity, transparency, innovation and trust.