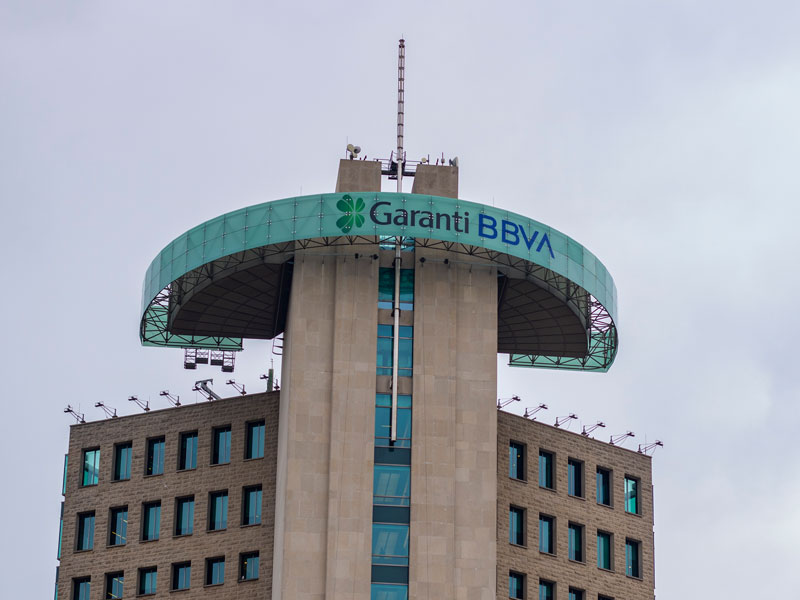 &nbsp
Author:
Mahmut Akten, Executive Vice President of Retail Banking, Garanti BBVA
Established in 1946, Garanti BBVA has steadily grown to become Turkey's second largest private bank, with consolidated assets of close to TRY 526bn ($68.5bn) as of September 2020. Its investments in technology, innovation, products and services – offered with strict adherence to quality and customer satisfaction – have carried it to this prized position in the Turkish banking sector.
Garanti BBVA is an integrated financial services group operating in every segment of the banking sector, including corporate, commercial, SME, payment systems, retail, private and investment banking. It also has local subsidiaries in pension and life insurance, leasing, factoring, brokerage and asset management, and international subsidiaries in Cyprus, Malta, Netherlands, Germany, Switzerland and Romania.
Customer experience is even more important in today's dynamic environment with countless changes accelerated by technology
Its business model is driven by strategic priorities focused on responsible and sustainable development, customer experience, employee happiness, digitalisation, optimal capital utilisation and efficiency. Custom-tailored solutions and a wide variety of products have played a key role in its reaching TRY 400bn ($52.2bn) loans and non-cash loans.
Garanti BBVA stands out in the sector with their 5,213 ATMs (the second largest ATM network among private peers), an award-winning call center, internet, mobile and social banking platforms – all built on a cutting-edge technological infrastructure.
In the midst of the second wave of the pandemic tightening its grip on the global economy, World Finance spoke with Mahmut Akten, Executive Vice President of Retail Banking at Garanti BBVA, about its continuing response to COVID-19.
Has the continuing pandemic changed your approach to business or clients?
For Garanti BBVA, the safety of our employees and the satisfaction of our clients are and always will be our priority. At the start of the outbreak, we moved all eligible employees to remote working to preserve the workforce and launched multiple initiatives to help people adapt to the 'new normal.'
We made our customers' life easier by introducing measures like adding new services on digital channels, increasing digital and contactless transaction limits, limiting the number of customers waiting in branch lobbies and postponing debts.
Additionally, as a result of the rapid increase in e-commerce transactions during the pandemic, Garanti BBVA customers are now able to make their payments at the checkout by applying for a general purpose loan which takes around 5 minutes to complete the process and place the order. In other words, providing both our employees and customers with uninterrupted and innovative banking services in the healthiest conditions is crucial.
What has made you most proud of Garanti BBVA's response to the pandemic?
Garanti BBVA was one of the first Turkish companies to organise efforts to fight this epidemic. The most important action was, as a part of our global campaign, to deliver 200 ventilators to be used in the treatment of COVID-19 patients in the worst days of pandemic. Additionally, we made donations to university hospitals for the purchase of medical devices and materials which brings our total contribution to $5.3m.
We are also one of the most successful banks to comply with the rapidly changing pandemic situations without any interruption or lack of quality in our services. For example, in the first days of pandemic, we implemented a one-click debt postponement function on our digital channels in a short period of time. Thus, our customers were able to postpone their debts without visiting branches or calling the call-centre.
Have you made any digital changes recently to facilitate remote working or any other 'new normal' activities?
The COVID-19 pandemic showed us the undeniable importance of digital services, even though we have been investing in digital channels and technological systems for over 25 years. In the future, we will continue to focus even more on digital transformation and remote services, and will evaluate the most suitable and healthy conditions both for employees and customers.
During a pandemic, providing customers with all critical banking services in a remote and safe way becomes crucial. At Garanti BBVA, we have been offering most of our services, from major products such as personal loan application and disbursement, overdraft account new limit and limit increase, credit card applications, deposit account openings, investment products, pension transfer to numerous transactions and payment services through our digital and remote channels.
Therefore, Garanti BBVA regards customer experience as the most important element for differentiating itself and standing out from the competition.
Have you added to the financing of renewable energy projects?
For retail banking, we brought out our Green Mortgage product to support environmentally friendly buildings, which has TRY 379m ($50m) total financing provided. As an important step, in 2019, we focused on increasing our impact on climate change and started working on our scope 1 and scope 2 emission targets for submitting to the Science Based Targets Initiative. In light of these developments, at the beginning of 2020 we signed a contract with utilities across Turkey to purchase 100 percent renewable energy for our buildings and branches that have a compatible infrastructure. We will keep supporting our stakeholders for climate change transition and opportunities in this journey. We will also focus on encouraging our customers to become aware of their own individual impact and guide them on adapation mechanisms on sustainability such as using public transportation, green products, electric and hybrid vehicles. We will continue to advise our customers on how to facilitate and accelerate their efforts in sustainable trends such as circular economy, sustainable investment funds and sustainable innovation.
Do you anticipate changes in how you do business in the post-pandemic environment?
At Garanti BBVA, digitalisation has always been one of our most important priorities. As a result of investing in our digital channels and technological infrastructure for many years, we have reaped the rewards of fast adaptation during the pandemic. When it comes to the post-pandemic environment, the increase in using digital channels that accelerated during the pandemic will continue at an even faster pace. As well as digital channels, innovative hybrid service models will stand out for more sophisticated products and services in the future. For example, in the mortgage loan process, to recognise customers, ensure security and to give advice, seamless videocall functions on digital channels will be provided so that customers will be 100% remotely served without visiting branches. Therefore it can be said that, with the increase of hybrid models, the role of remote service employees will be more important and much stronger.
Can the traditional bank branch survive?
Garanti BBVA provides a wide range of financial services to its more than 18 million customers. We have 18,162 employees working throughout an extensive distribution network of 894 domestic branches, seven foreign branches in Cyprus, one in Malta, Netherlands, Germany, Switzerland and Romania. Traditional branch banking services have been reshaped with the help of digitalisation to increase operational excellence, customer experience and efficiency. Most of the pillar products are being served with a fully omnichannel experience to our customers. For example, when a customer applies for a general purpose loan at a branch, the same application can be completed on digital channels and loan documents can be approved via a call centre with an end-to-end seamless experience. Moreover, when a customer process is left unfinished on digital channels, a notification is sent instantly to the customer representative and immediate action is taken to finish the process.
These developments are seamlessly combined with the power of human touch and have resulted in great success. It is an undeniable fact that human touch is still a very powerful communication tool that directly affects customer experience, especially at critical points of customer processes. Since customer experience has always been one of the main pillars of our strategy, we strongly believe that companies delivering a facilitating experience are, and will be, the most successful ones in their industries. Therefore it can be said that even though the usage of self-service channels has been increasing, human touch will continue to be a key aspect of banking interactions.
Looking further ahead, what do you think will be the most exciting applications of AI and virtual reality within banking?
Automatic learning is a prerequisite for intelligent systems. It enables data-driven predictions and creates new business opportunities. The most important areas that will be affected by new technologies are automation, personalisation, human-machine interactions and security. Exciting examples of where the banking sector can benefit from new technologies include the automation of recurring processes for efficiency, providing customers with the service they need at the right time with a personalised experience, a healthier credit-scoring algorithm and more 'human-like' digital interactions. At Garanti BBVA, data-driven interactions are one of the important strengths that differentiate us in the sector. To maintain this strength, we have been investing more and more in new technologies.
As to the future, our capital-generative, disciplined and sustainable growth strategy that strictly adheres to solid asset quality enables us to move forward strongly. Sustainable growth not only increases production and sales but also generates innovative technologies and products. Besides this, our effective risk management through an integrated review of financial and non-financial risks, as well as our organisational agility in capturing new opportunities, will continue to result in sustainable value creation for all our stakeholders.