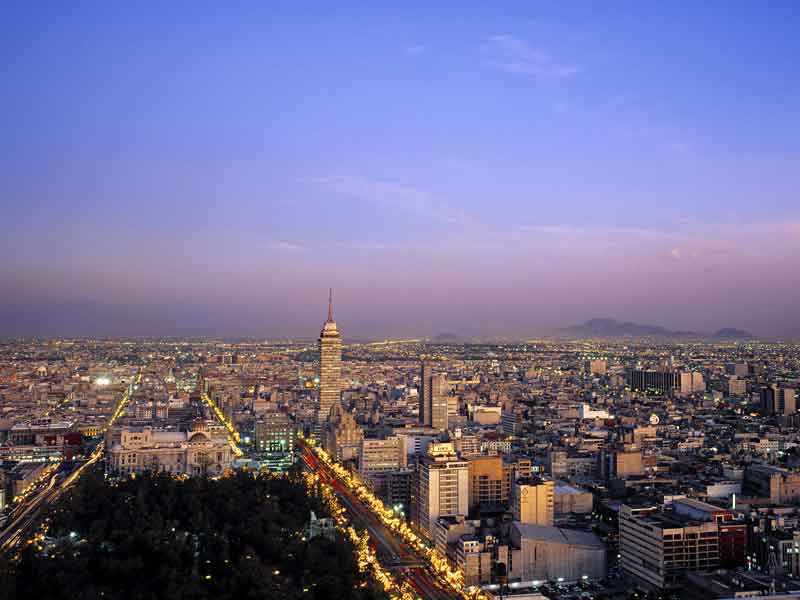 Banca Mifel's headquarters are based in Mexico City&nbsp
Author:
Daniel Becker Feldman, CEO of Banca Mifel
December 8, 2017
In a post-crisis financial environment, customers' expectations have changed, and they are looking for new ways to satisfy their unique money management needs.
Not only has there been demand for greater regulation, but there has also been a need for innovation that could offer more customised products and services.
This shift in demand has initiated a significant change, creating a more personal, customer-centric approach to finance. As the focus on customer satisfaction increases, it is paramount that the finance industry adapts to keep up with evolving expectations.
The finance industry's main objective nowadays is to gain trust and build loyalty with the public by creating a cohesive, simple and personalised customer experience.
With a direct link between customer satisfaction and financial success, the banking industry is constantly adapting and finding new ways to please customers.
Banca Mifel has accepted this approach wholeheartedly, anticipating the growing demands of our customers and responding by creating, adapting and designing a range of innovative products and services.
As an institution, we have been defined by our customer-centric approach from the very beginning, and we are now embracing new services that are committed to giving the customised care and personal touch needed to meet the customers' financial needs.
Transforming trends
Finance is like any other business sector when it comes to the changing nature of customer service trends. Before the era of mass consumerism, companies typically had a very close relationship with their customers.
Knowing them on an individual level, the companies understood what their customers wanted. The benefits were that there was more trust and loyalty between customers and companies.
The disadvantage, however, was that this type of customer care was costly and inefficient, driving the price of service much higher. As mass marketing and consumerism evolved, however, attitudes shifted and customers began trading personalised service for anonymity and lower prices.
Today, there no longer has to be a choice between the two. In recent years, customers have been able to reap the benefits of having a personalised service at a low price.
The personalisation of financial services can be improved without compromising an institution's cost efficiency. Quality customer services and profitability can now work parallel with each other, meaning companies are eager to build on customer satisfaction.
More than 60 years ago, Banca Mifel started with the same principles as many businesses did before mass consumerism – to be a caring company committed to providing a positive experience for its customers.
The growth of digitalisation within society is forcing financial firms to evolve. any institutions unable or unwilling to do so are getting
left behind
The origins of Banca Mifel date back to 1953 as a currency exchange in Mexico City, offering financial alternatives for the population. As a financial bank, its first branch began operations in June 1994.
Banca Mifel now has 64 offices in Mexico and, under my leadership as CEO of Grupo Financiero Mifel and chairman since 2003, it gained access to the international market.
As Banca Mifel grew, the institution never deviated from its core principles. Since the beginning, our commitment to customers' needs has been consistent, resulting in a solid reputation and loyal customers.
A long way to go
Unfortunately for some financial firms, the potential for adapting a solid customer-centric approach has not been fully recognised. According to a report sponsored by Deluxe and published in January 2017 entitled Improving the Customer Experience in Banking, the objective of delivering a positive customer experience has become secondary to other priorities.
Considering that more than 70 percent of customer defection in financial services is credited to dissatisfaction with the quality of service, it seems highly irrational not to focus on customer service objectives.
Where some financial institutions may be too stubborn to implement improved customer services, others simply may not understand the factors that hinder greater customer satisfaction.
In the 2016 Digital Banking Report, The Power of Personalisation in Banking, there are certain target areas that banks needs to focus on in order to deliver on the 'personalisation promise'.
The report notes that customers concerned about their finances look to their primary financial institution for personalised solutions and advice.
Even with a strong relationship between bank and customer, new fintech players and non-financial firms are upping the ante with highly customised digital solutions.
Institutions often overestimate how customers view their relationship with their bank, creating a false sense of confidence about customer loyalty. The report also highlights how the majority of financial institutions of all sizes are unprepared to provide personalised advice, communication and offers.
The issue in its simplest form is that dissatisfied customers are most likely to defect from the institution, and satisfied customers will stay for future business.
The institutions able to identify this link are placing increased emphasis on customer satisfaction to enhance customer loyalty for long-term profitability and success.
Banca Mifel has realised the potential for excellent service and customer satisfaction, and is continually pushing to find new ways to improve them. As a result, the firm has achieved great quality assistance and service, which in turn has accomplished lasting loyalty and long-term relationships with its customers.
Evolving products and services
In a highly competitive market, the quality and quantity of what is offered is paramount to attracting and keeping new customers. If an alternative firm offers more products, better services and a more personalised experience, even the most loyal and satisfied customers will defect.
The greater the variety of products and services available, the more unique and customised the overall service is for each individual. There is a direct correlation between products offered and customer satisfaction, and therefore it is imperative to offer multiple products and services through different delivery channels.
Constantly adapting and delivering new ideas, Banca Mifel has a vast range of products and services satisfying its customers' needs. With a portfolio boasting more than 50 products and services, the bank has something for everyone, in both personal and private spheres.
In the personal banking segment, Banca Mifel largely focuses on savings products, such as time deposits and accounts, investment products, insurance, personal and mortgage loans, and credit cards. As a preferential service bank, these products offer customers the ability to manage their finances at ease.
In the private banking segment, Banca Mifel provides financial solutions through lines of credit, investments in multiple instalments with personalised advice, factoring, payroll dispersion and POS terminal services. All of these are used as instruments to nurture the growth and revenue of the businesses that place their trust in the institution.
The digital age
Technology is arguably one of the biggest factors impacting the banking sector. The growth of digitalisation within society is forcing financial firms to evolve; any institutions unable or unwilling to do so are getting left behind.
Although face-to-face communication is still a large part of customer service, institutions are no longer the centre of interaction – web banking, mobile clients, social networks, email and other digital communications are taking over.
The emergence of innovative banking services has created an anytime, anywhere banking dynamic, intensifying the need for further innovation in banking technologies.
The application of internet services has proven to be an effective way to reduce the cost of operations for financial institutions. Adept use of technology also provides better connectivity for customers.
Along with many other benefits, the digital age in banking allows for improved relationships between customers and institutions. For the first time, technology has made it possible to achieve both personalised customer services and cost efficiency.
Witnessing the positive impact technology can have in finance, Banca Mifel has embraced the digitalisation of banking, creating several different digital platforms.
Mifel.net, Mifel Movil and Contacto Mifel allow users to perform multiple transactions, view their account statements and set up direct billing. The best practices and newest technology are constantly updated to these platforms, offering users an easy, quick and safe navigation that can manage financial transactions at any time.
In fact, the website was renovated just this year, offering a new navigation style and an optimal user experience. On top of that, Banca Mifel generates further human communication through its digital campaigns, keeping in touch with customers and showcasing more product offers provided by the firm.
As technology continues to evolve, it is most likely that the financial industry will follow suit, adapting to current trends and digital platforms. What will remain in the industry, however, is the growing demand and expectations placed on customer services. Building a customer-centric approach will be imperative for financial institutions wishing to thrive.