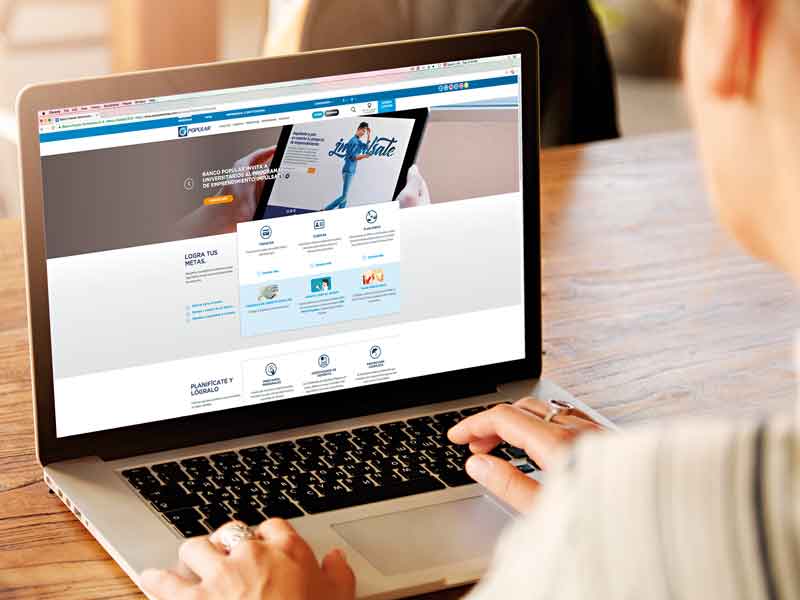 The bank is joining the Dominican Republic's tech revolution, issuing contactless cards, relaunching its app and offering online banking services&nbsp
Author:
René Grullón, Executive VP of Corporate and Investment Banking at Banco Popular Dominicano
November 27, 2017
The Dominican Republic's journey towards becoming the Caribbean's largest economy has not been an easy one. The early-20th century saw the US agree to reduce the country's crippling foreign debt, before imposing a military occupation that would last until 1924.
The country then underwent significant economic development during the presidential reign of Rafael Trujillo – however, the regime will be remembered more for its use of coercion, torture and murder than for its fiscal policies.
These hardships, however, only serve to emphasise the swiftness of the Dominican Republic's economic ascent. It has enjoyed one of the fastest growth rates in the region over the past quarter of a century, and poverty levels continue to fall. GDP now stands at $71.58bn, a rise of more than 30 percent since 2010, and the country is beginning to lessen its reliance on agricultural exports.
One of the ways that the country is broadening its economic base is through the development of its financial services industry. Like the economy itself, banking has developed rapidly in the Dominican Republic, growing from just seven formally regulated financial institutions in 1960 to several hundred today.
One of the country's most successful organisations, with 199 branches nationwide, is Banco Popular Dominicano. World Finance spoke with René Grullón, Executive VP of Corporate and Investment Banking at Banco Popular Dominicano, to find out how technology is affecting the banking industry in the Dominican Republic, while also making it more accessible.
Building on the present
The banking sector in the Dominican Republic is only in a position to embrace innovation because years of growth have seen it reach a position of relative stability. The financial system currently has a solvency index of 17.8 percent, well above the 10 percent required by regulators, and default rates are low.
The recent implementation of fiscal regulations has strengthened the sector to such an extent that the World Economic Forum and the IMF have praised the competitiveness and stability of the country's banking system respectively.
The country's wider economy is also in robust health. With an average growth rate of 7.1 percent between 2014 and 2016, the Dominican Republic was Latin America's most dynamic economy.
Low oil prices and the improved performance of sectors that generate foreign currency, like tourism, exports and remittances, have strengthened the economy further and improved its ability to withstand external shocks.
According to Grullón: "The burgeoning financial sector has played a key role in economic growth through its broadening credit portfolios and business development solutions."
With the Dominican finance sector and the broader economy looking strong at present, the country is exploring innovative ways to turn present-day promise into long-term stability.
Banking on a technological revolution
As a result of the country's historic reliance on agriculture for much of its economic development, the Dominican Republic has not traditionally been viewed as a hotbed of technological innovation.
The banking sector, in combination with the government's República Digital programme, is spearheading efforts to change this image by introducing innovation on a local and national scale.
Banco Popular Dominicano, for example, is playing its part in the tech revolution through the relaunch of its mobile banking app, which is available for Android and iOS.
The app promises to give customers freedom to bank whenever and wherever is most convenient for them. Users can carry out transactions, conduct automated clearing house bank transfers, and use augmented reality to discover nearby ATMs and special offers.
Part of the application's success – it was used to carry out 2.7 million transactions last year totalling DOP 31.08bn ($657m) – can be attributed to the consumers' trust in the software.
The use of the bank's Touch ID fingerprint recognition, for example, has helped to allay the security fears that can often undermine the adoption of financial technology.
"Banco Popular closed last year with more than 800,000 digital clients and made a total of 129.35 million transactions through digital and electronic channels," explained Grullón. "This represented 70.6 percent of total registered operations, so consumer trust is clearly present."
Boosting financial inclusion
The relatively low levels of banking penetration in the Dominican Republic suggest that, even with recent technological advances, financial inclusion could be improved. Rather than viewing this as a challenge, however, Grullón sees this gap in the market as an opportunity.
Banco Popular Dominicano has used its Subagente Popular network – essentially a collection of commercial businesses where customers can carry out financial transactions – to give the people of the Dominican Republic greater access to financial services.
"Banco Popular Dominicano continues to expand its Subagente Popular network, which in 2016 reached 1,698 authorised stores, located in the 32 provinces of the national territory and in 116 of the 155 municipalities," he said. "Customers made 170,542 transactions through the Subagente Popular network in 2016 alone, showing that financial inclusion is developing in the country."
Like the economy itself, banking has developed rapidly in the Dominican Republic, growing from just seven formally regulated financial institutions in 1960 to several hundred today
Banco Popular recognises, however, that financial inclusion involves much more than simply having the ability to deposit and withdraw money. It is also about meeting broader consumer demands, many of which are changing at a rapid pace.
Younger customers in particular now expect technology to play a key role in all aspects of their daily lives. Although the country's government, led by the recently re-elected Danilo Medina, is trying to boost technological usage nationwide, it is also up to Dominican financial institutions to ensure that digital innovation and financial inclusion go hand-in-hand.
While smartphone penetration hovers around 53.7 percent in the Dominican Republic and approximately half of the populace does not have regular internet access, these figures are far from uniform across the country.
Both the government and the banking sector, therefore, have a role to play when it comes to using technology as a means to improving financial access. At Banco Popular Dominicano, this is already underway thanks to the bank's electronic wallets.
These prepaid bank accounts are accessed via mobile phones, making a number of services available to underbanked Dominicans who can't access a physical branch.
If government initiatives can continue to boost smartphone and internet access in the country, we will see digital banking become an even greater enabler of financial inclusion.
Supporting innovation
For financial institutions in the Dominican Republic to truly empower the public, they will need to support innovation through methods that extend beyond improving access to finances.
Supporting small businesses is an equally vital strand of the national economy, particularly when you consider that the country's MSME sector accounts for 97 percent of all Dominican companies.
For Banco Popular Dominicano, support for MSMEs is an essential characteristic of the modern financial institution, as its benefits extend far beyond the particular businesses involved.
"Popular's SME portfolio reached 56,826 companies by the end of 2016, 68 percent of which produced annual sales of more than DOP6m [$127,000]," continued Grullón. "While the progress made by these businesses is welcomed by the bank, the wider economic growth felt by the country, particularly in terms of job creation, is another reason why supporting business development is so important."
However, SME support in the Dominican Republic and other developing countries cannot focus entirely on improving access to capital. Grullón highlights that much of the economic assistance supplied by Popular is in terms of training programmes and educational seminars. This approach not only provides entrepreneurs with valuable information, but it also matches well with Banco Popular's ethos of responsible banking.
"Banco Popular Dominicano feels honoured to have been awarded so many prestigious accolades both locally and globally as the leading bank in the Dominican," explained Grullón. "One of our proudest achievements is being awarded Best Banking Group in the Dominican Republic by World Finance (2014-16) for our responsible and sustainable banking practices. In order to achieve this, we've had to carefully consider our approach to business support, deciding when educational assistance is more beneficial than simply giving SMEs a loan."
A sustainable future
With the banking sector in the Dominican Republic making great strides in a relatively short space of time, it is important that government bodies and private businesses do not chase growth at the expense of sustainability.
As the economy continues to develop, the aim should be to encourage greater financial inclusion through the use of innovative new technologies and to foster the development of successful homegrown businesses. Both of these tasks can only be achieved sustainably if investment programmes are aligned with financial education projects.
Grullón believes that Banco Popular Dominicano has a key role to play in the country's economic future. "Our institution is focused on strengthening the sustainability of all business segments. To this end, we will endorse financial education programmes at different levels, as well as allocate strong technological investments in our platforms in order to develop new channels of financial inclusion."
He concluded: "In 2016 we have been able to deploy several initiatives that complement our goal of being the most innovative institution in the Dominican Republic. Throughout 2017 and beyond we aim to build upon these developments by encouraging the adoption of entirely new digital tools that benefit our company, the wider economy and the Dominican people."