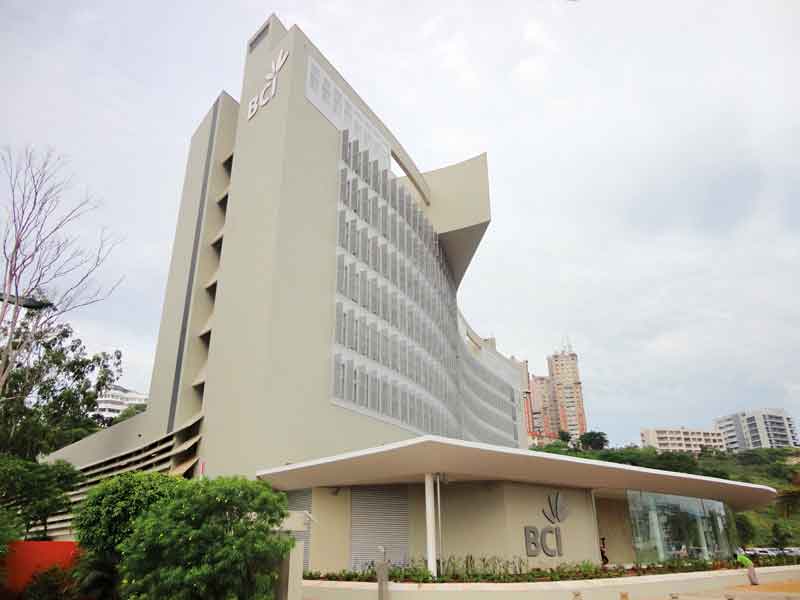 BCI's headquarters in Maputo, Mozambique&nbsp
Author:
Paulo Sousa, CEO of BCI Mozambique
December 22, 2017
In 2007, the World Bank celebrated Mozambique's "blistering pace of economic growth". However, a recent slowdown now threatens to undermine the country's progress. Higher-than-expected government borrowing has shaken confidence in Mozambique's economic prospects, with foreign direct investment falling 20 percent in the past year.
There are, however, signs of improvement. The discovery of 20 billion barrels of natural gas in 2011 promises to transform the economy, but there are still many challenges that must be overcome if the country's economy is to continue to develop.
In light of Mozambique's recent economic troubles, World Finance spoke to Paulo Sousa, CEO at BCI Mozambique, about the company's leading role in the domestic financial sector and how international partnerships could hold the key to a brighter future.
How has the banking industry in Mozambique fared in recent years?
Mozambique's economy has contracted significantly over the past few years, owing to a drop in commodity prices and a significant reduction in international aid. This has been reflected in the sharp depreciation of Mozambique's currency (the metical) and a fall in business revenues.
In the hope of avoiding a systemic crisis, the Bank of Mozambique has decided to intervene, taking over the management of one financial institution and liquidating another. Tighter regulations should also help to stabilise the currency market, increase the shareholder equity required of operators and enforce more demanding solvency ratios.
However, there were signs of economic recovery in the first half of 2017, with GDP growth standing at 2.9 percent and strong performances by extractive industries, financial services and trade. The metical, in response to the restrictive monetary policies adopted by the Bank of Mozambique, has also shown signs of stability. This has helped to reduce inflation in addition to increasing international reserves.
BCI Mozambique is strongly committed to exploring alternative financial channels, including the formation of partnerships with public and private institutions
The government of Mozambique has adopted more restrictive fiscal policies to repair its relationship with the IMF and resolve liquidity problems, but challenges continue to complicate recovery. Primarily, Mozambique must restore its international credibility in the eyes of investors. Negotiations with creditors, whether relating to the restructuring of foreign debt or the IMF's financial aid programme, must also be tackled as a priority.
How are developments at BCI reflecting the market's evolution?
BCI has been adapting to the country's economic challenges by improving its analysis of credit risk, developing better management of foreign currency flows (particularly with regard to the US dollar) and implementing a raft of measures to assist customer debt servicing. The bank's commitment to innovation is also evident in its adoption of digital technologies, particularly its mobile banking solutions.
As mentioned previously, BCI has been adjusting the structure of its shareholders' equity with the aim of meeting new prudential regulations. With the support of our Portuguese shareholders Caixa Geral de Depósitos and Banco Português de Investimento, we have been adopting the best international practices at all levels of our activity.
We are also strongly committed to exploring alternative financial channels, including the formation of partnerships with public and private institutions. Providing financial services to major projects, such as those involving oil, gas and other locally sourced materials, is also one of our main objectives.
Why are partnerships like the one with American Express so important to BCI's long-term strategy?
American Express is one of the largest financial services companies in the world, currently accounting for two thirds of the world market for corporate cards. Since 1997, the company has been entering into partnerships with a select group of banks and financial institutions.
BCI became a member of this exclusive group last March. In addition to the prestige involved, this partnership reinforces our own position as the largest card issuer in Mozambique. It also boosts our contribution to the development of Mozambique as a tourist destination, as many American Express cardholders are associated with the tourism and business sectors.
What else does BCI have planned for the future?
BCI will continue to be the benchmark operator in the domestic banking system by providing our customers with a first-class service and maintaining a focus on our ongoing staff training programme. Innovation will be a key concern, with particular attention being paid to our electronic services.
We will continue to adopt a customer-centric approach based on a vast network of sales outlets in both urban and rural areas. By endeavouring to achieve the highest levels of professionalism, while continuing to value ethics and transparency, we can ensure that we protect the interests of the bank, our customers and society in general.