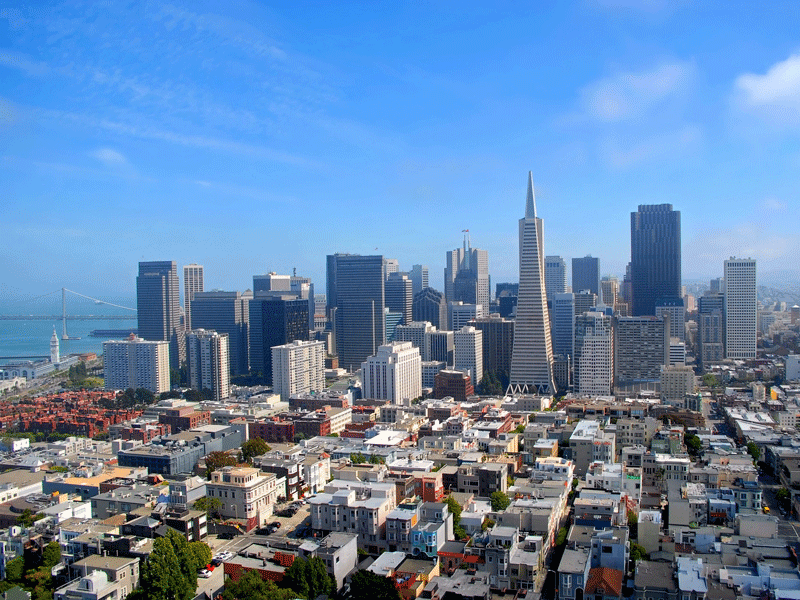 Bank of the West is headquartered in San Francisco, California. The bank is using its hands-on knowledge and experience to help businesses better understand the nuances of local markets&nbsp
Author:
Jean-Marc Torre, Senior Executive VP and Head of Commercial Banking, Bank of the West
Businesses today are operating in an age of unprecedented connectivity. Technology and operational integration continue to bring multinational companies closer together, regardless of where they operate. But at the same time, the world is becoming less connected. Competing trading blocs, economic models and rising protectionism are creating new geopolitical barriers within our global village.
Ultimately, local knowledge and tight coordination are essential to any business battling fragmentation
As PwC's 21st annual CEO Survey noted: "The global innovation model based on the free flow of information, money and talent across borders is at risk." Fittingly, this year's World Economic Forum in Davos, Switzerland, focused on "creating a shared future in a fractured world".
CEOs around the globe seem to agree that the world is increasingly fragmented, posing significant risks to their businesses. According to KPMG's 2018 Global CEO Outlook, which surveyed 1,300 CEOs across 11 of the world's largest economies, corporate leaders view "a return to territorialism" as the greatest threat to future growth, followed by cybersecurity, emerging/disruptive technology and environmental/climate change risks.
Coordinating operations
To drive growth in an increasingly fragmented world, businesses need the global support of a commercial banking partner that is on the ground in local markets. This is critical, because such a partner can help a business to understand the nuances of a local market, enabling it to implement smart financial strategies in any region, whether it's the Americas, Europe, Africa, Asia-Pacific or the Middle East. This is especially important given the rise in national regulations and compliance rules we are seeing in countries around the world, representing ever-changing landscapes that companies must navigate.
In this environment, a commercial banking partner needs to do more than just deliver smart and innovative financial solutions. Above all, it needs to provide specific insights about a particular market, covering topics that range from compliance requirements to the documentation and local regulations involved in opening a bank account. Ultimately, local knowledge and tight coordination are essential to any business battling fragmentation.
A global reach
As a subsidiary of BNP Paribas, Bank of the West connects clients to commercial banking solutions and expertise in 73 countries, minimising geographic and organisational borders that can otherwise inhibit growth. Our One Bank for corporates team accompanies our clients as they expand and operate around the world. Our goal is to improve efficiency and understanding, create consistency, and increase transparency and control across a business' operations.
To do so, we break down siloes. We assemble a collaborative team that mirrors a client's footprint, with a global relationship manager based in its home market and relationship managers present in every subsidiary market. By staying close to our clients wherever they are operating or expanding, and keeping aligned with their vision, we deliver proactive and practical guidance on local markets – as well as a full range of financial solutions, from global cash management and trade solutions to credit and leasing – that helps facilitate growth.
Consider a leading French business services company – with BNP Paribas as its core banking partner in its home market – that expanded to the US and began growing there through strategic acquisitions. When the BNP Paribas senior banker overseeing the global relationship recognised that the company's existing regional US banking partner could not keep pace with its rapid growth trajectory, he contacted Bank of the West to present a financing solution. Our team proposed a highly complex and customised $35m asset-based financing line tailored to the company's detailed requirements. Furthermore, a sophisticated suite of cash management solutions was developed to keep the company well placed to continue growing in the US. Bank of the West is now the company's core US banking partner, coordinating closely with our colleagues in France to support its ongoing growth.
Transcending payment borders
Global cash management is another area where a banking partner needs to deliver considerable guidance due to the constantly shifting dynamics of local markets. The payments landscape is a prime example. Many markets, including the US, are fragmented. Legacy rules, substantial regulation and differing payment formats mean multinational businesses may encounter surprises when they make assumptions using their knowledge of other markets. Essentially, a company may not know enough about a local payment landscape to make good decisions that support their overall strategy.
At Bank of the West, we leverage BNP Paribas' global network to ensure our clients have a grasp of local regulations and requirements in specific markets. For instance, we share dedicated user guides that explain how to originate payments in the US. We break down borders wherever possible, offering a single point of access to our clients. This means that businesses do not need to establish separate connectivity for payment initiation and reporting received from their global entities. Using a single bank for all treasury needs, rather than multiple banks and platforms, translates into tangible time and cost savings, including IT implementations and training.
We also try to minimise operational disturbance by offering standardisation, thereby fitting our solutions to a company's existing processes as much as possible. For example, a business may want to use a single file format, while the local clearing house in a particular country may require another. Bank of the West addresses this challenge by offering seamless file format remapping, which allows companies to maintain the file format their enterprise resource planning (ERP) system produces regardless of market norms. We can convert payment origination, account statement reporting, reconciliation and treasury process files, and adapt them to the local format without loss of data or aggravation.
Most of all, to help navigate an increasingly fragmented and complex business landscape, a commercial banking partner cannot simply process payments and deliver basic treasury solutions: it also needs to serve as a consultative advisor. That means adding expertise and value to a client's treasury team, enabling it to not only increase efficiencies on a daily basis, but to also execute the company's strategic vision.
It was on this basis that a global management consulting firm – headquartered in the US and with offices in more than 40 countries – turned to Bank of the West to leverage our deep cash and liquidity management knowledge, as well as our strong global network. The company was already working with us to manage its payments, collections and liquidity management across Europe, the Middle East and Africa (EMEA) through Connexis Cash, BNP Paribas' e-banking platform.
When the company began migrating to a new ERP platform, while simultaneously moving to a new payment file format, it asked for our help to understand the payment landscape differences across EMEA, where BNP Paribas is its primary cash management banking partner in 24 countries. We are now guiding the company on local market payment methods, rules, file formats, payment cut-off times and much more to ensure its new ERP system is integrated efficiently across the region.
Cross-border financing
As companies continue expanding in markets around the globe, it is essential to draw financing expertise from a banking partner with boots on the ground in those countries. This includes: multi-currency credit facilities; direct finance needs in foreign jurisdictions that need to be provided locally in those markets; and the most tax-beneficial way to raise debt to fuel growth in markets around the world. Ideally, a commercial banking partner will consider all of a business' needs and deliver strategic, objective and holistic financing solutions.
But having global capabilities isn't enough if a bank's infrastructure and communications are disjointed. By using a synchronised strategy like One Bank for corporates, banking partners should coordinate closely and constantly across countries to deliver strategic cross-border financing solutions.
For example, when a US-based client started to explore an acquisition opportunity in Argentina, our financing team engaged with BNP Paribas' local mergers and acquisitions (M&A) team and flew down to be part of the due diligence process. Furthermore, when a US-based client in the food industry looked to support its international growth by refinancing a €500m ($581m) bond – matching its debt to its primary revenue-generating currency – it sought experience in the European bond market. The company selected Bank of the West's parent to lead the bond issuance, as a result of our own US debt capital markets team's expertise, coupled with the deep European bond issuance knowledge of our parent company. Since joining the company's credit facility five years ago, we have continued to share consultative advice and growth opportunity ideas with the leadership team, coordinating closely with our European M&A and corporate and institutional banking colleagues at BNP Paribas.
It is easy for a bank to talk about coordination and cohesion, but execution is what matters. In a business landscape marked by growing complexity and barriers, a commercial banking partner that delivers seamless advice and solutions wherever a business grows is central to tearing down those walls.