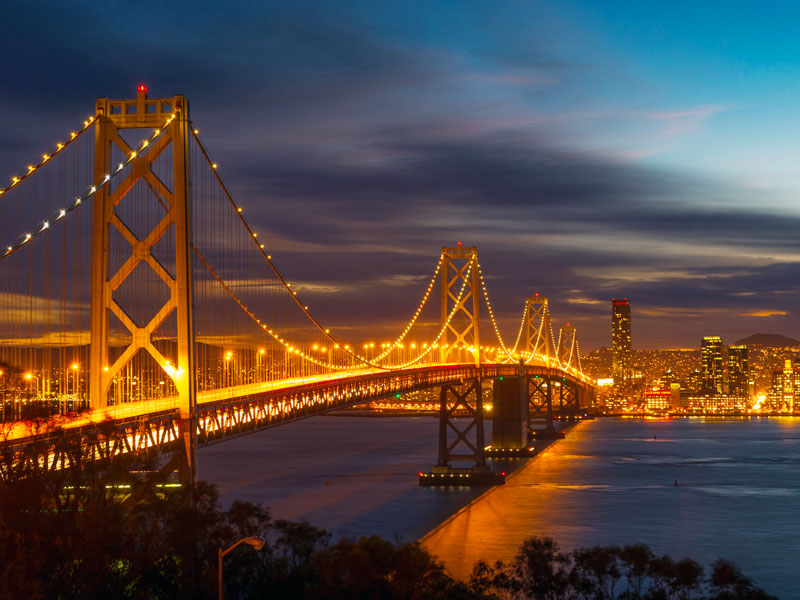 San Francisco, California, the location of Bank of the West's headquarters&nbsp
Author:
Augustin de Kerversau, Head of Corporate and Commercial Banking, Executive Vice President, Bank of the West
"Yesterday I was clever, so I wanted to change the world," the Persian poet Rumi wrote. "Today I am wise, so I am changing myself."
The banking industry would be wise to change, too, and quickly.
In April, 43 global banks, including Bank of the West's parent company BNP Paribas, joined the industry-led and UN-convened Net-Zero Banking Alliance (NZBA), committing their investment and lending portfolios to reach net-zero emissions by 2050. The NZBA is important to help meet the Paris Agreement's objectives by mobilising the entire financial system to address the threat of climate change. Yet, not all of the major US banks, some of whom are the largest funders of fossil fuels, joined this global effort to reduce and track emissions. We can't solve the climate crisis without banks.
Our low-carbon future depends in part on banks not making the climate crisis worse by underwriting carbon-intensive industries
Even if greenhouse gas emissions stopped today, lingering carbon dioxide in the atmosphere would keep global temperatures from cooling anytime soon, according to the National Academy of Sciences and the Royal Society. This raises the urgency for banks – including those making pledges to protect the planet – to take more substantive steps regarding their portfolios. Research from the non-profit CDP finds that emissions attributed to banks' investing and lending activities are 700 times larger than emissions from banks themselves.
Bank of the West took action years ago to ensure that what it does and doesn't finance are in line with supporting the planet's health. We don't have all the answers, and we know there is more work ahead, but the lessons we've learned along the way may be helpful for others in our industry to effect change.
We must close the climate financing gap
Financing targeting the climate crisis grew in 2018 to $546bn, with the private sector providing the majority at $323bn, according to the Climate Policy Initiative (CPI). However, the UN says up to $3.8trn is needed annually until 2050 to prevent an irreversible rise in global warming. We need to close this financing gap and soon. Private-sector banks have an important role. In fact, banks doubled their share of climate finance between 2013 and 2018 (see table).
Motivations matter
In 2017, Bank of the West implemented policies that restrict or prohibit financing of certain environmentally harmful activities, such as fracking and Arctic drilling. And in 2018, the bank committed $1bn over five years to finance a renewable energy transition. Our policies are publicly available, and we are well on our way to meeting our financing goal.
As part of BNP Paribas, we were motivated to act because we believe the private sector has a global responsibility to proactively address the climate crisis. We were driven by purpose.
Global finance can be a game changer
A planetary crisis affects us all. With that in mind, Bank of the West has used its global reach for the betterment of our customers and the planet.
For example, we're providing working capital to the US subsidiaries of major European energy companies, supporting the growth of renewable energy generation across North America. This is part of our three-pronged strategy focusing on the development of renewables, cleantech and sustainable finance across industries.
We're also using our balance sheet to encourage corporate borrowers to meet more ambitious social and environmental goals. Building on the industry-leading expertise of BNP Paribas, Bank of the West launched its sustainability linked loans offer in April.
What isn't financed makes a difference
What banks stand for and what they finance are critical. So is what they decide not to finance. Our low-carbon future depends in part on banks not making the climate crisis worse by underwriting carbon-intensive industries. We know restricting financing based on principles is not easy because we have been on this path for a while. And we stand with the 43 global members of the UN's NZBA because we firmly believe it's necessary for the planet.
I'm humbled by the immensity of the task before us to stop the climate crisis. I also believe our global industry, collectively, can make a significant difference.